Boost Your Hair's Volume
---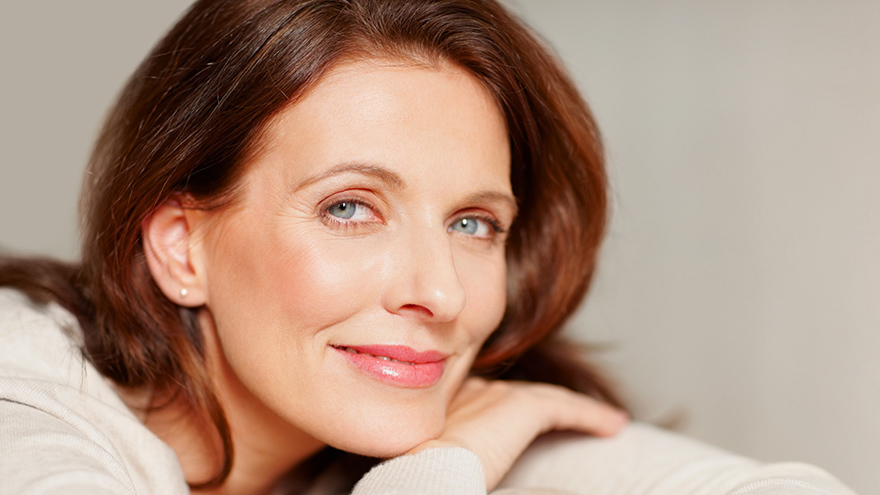 Pic: Istockphoto
Thinning hair can be a problem for some women post-menopause, but we have hints and tips on making the most of your hair in this week's issue. If you're really worried, do consult your GP in the first instance and it might be worth consulting a trichologist for expert advice tailored to your needs.
Sally-Ann Tarver, Trichologist
Trichologist Sally-Ann Tarver from The Cotswold Trichology Centre & Theradome GB explains that there are a number of ways in which hair volume can be boosted.
Coat hair
There are numerous volumising products on the market that coat individual hair-shafts with synthetic polymers which leads to each strand becoming a few microns thicker. These come in the shape of shampoos, conditioners and styling agents, normally labeled as volumising, thickening or anti-ageing. The only issue with these types of product are that they build up over time and hair can become heavy and flat rather than volumous.
Swell hair
Vitamin B5 (pantothenic acid/panthenol) is said to have a slightly "plumping" or swelling action on the hair-shaft. Unlike synthetic polymers, this doesn't build up over time but the ingredient is often found in the same types of product as the above. Colouring/lightening hair also causes hair to swell but care must be taken not to damage the hair structure.
Protein products
Protein products are normally found in the form of hair treatments to be used between your shampoo and condition. This is an excellent method of volumising hair that works on the hairs internal structure by strengthening the polypeptide chains or cystine linkages in the hairs cortex. The long-term effect is hair that is internally stronger and holds its shape better. A build up effect is a good thing in this case rather than a bad thing. Increasing dietary protein may also help in the long term.
Professional advice
If your hair lacks volume because it has thinned, then the answer in this case is to seek some professional advice and find out why it has thinned. Hair is a barometer of health and hair thinning is often a symptom that something is wrong. Although your GP can carry out blood tests for you, a Trichologist has more experience (and more time available) to help you get to the bottom of why your hair has changed.
Increase the diameter of existing hairs
The diameter of our hair becomes finer with age. If each strand becomes 25% finer it may appear that hair density is 25% less without any actual loss of hair. There are few treatments available which are truly able to restore the hair-shafts diameter as opposed to simply coating or swelling it. Laser Phototherapy can be beneficial for volumising hair by increasing the diameter over time. It is not a quick-fix but a long term "anti-ageing" style hair treatment. Devices such as the Theradome LH80 PRO laser helmet can be used as a home treatment with minimal effort twice a week.
Sally-Ann Tarver MIT.FTTS, Consultant Trichologist, The Cotswold Trichology Centre & Theradome GB, www.cots-tri.co.uk, www.theradomeforhairloss.co.uk