Watch Those Calories When You're Out And About
---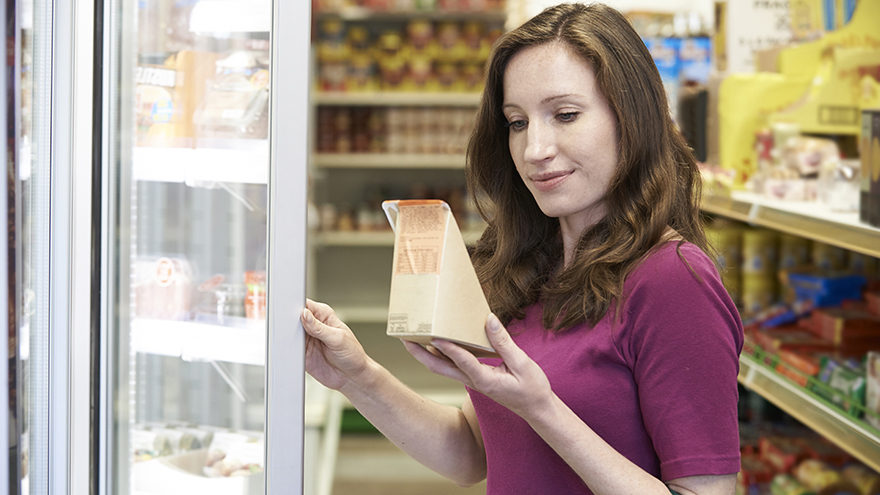 Pic: iStockphoto
Public Health England (PHE) today launches its new "One You" campaign to help people tackle the "calorie creep" that sees around two thirds of adults in England overweight or obese.
The new campaign provides adults with a simple tip to help them make healthier choices while out and about – aim for 400-600-600. That's around 400 calories for breakfast, 600 for lunch and 600 for dinner, plus a couple of healthier snacks and drinks in-between.
The tip will help adults reduce excess calorie consumption and stay within their recommended daily intake – 2,000 for women and 2,500 for men each day.
This comes as adults are consuming on average 200 to 300 more calories than they need each day. Over time, these extra calories build up and can cause unhealthy weight gain.
Around a quarter of our calorie intake comes from eating out.
Nutritionist Amanda Ursell says:
Often find yourself grabbing meals when you're out and about, with little time to think about what you're eating? You're not alone as it's revealed that a quarter of our calories come from food outside the home and the trend of "calorie creep" means we're consuming  around 200 to 300 extra calories every day.
Whether it's picking up breakfast on the way to work, or a quick bite to eat for lunch back at the office, keeping an eye on calories and good nutrition can easily fall by the wayside in our busy everyday lives.
You'll find lots of 400-600-600 meal options on your high street to help you be more aware of your calorie intake. Here are some helpful tips to help you find healthier choices when eating and drinking on-the-go:
Get the facts – Don't rely on instinct and guesswork when picking up food on the go, make sure you have the calorie information to hand. Check calorie content on labels in-store when making your meal choice and look out for 400-600-600 meal options available at a range of high street stores.
Traffic lights – Use the "traffic light" labelling on products to look for healthier options. Choose more greens and ambers and cut down on reds. If you're out and about, it can also help to take a quick glance at how the food is cooked, what it's served with and how big the serving is.
Beware of the up-sell – Many places tempt us to eat more than we need by "up-selling", so they might suggest extras in your sandwich, a muffin with your coffee or a dressing with your salad, which can often be an issue for our waistlines and our health. Have your "no thanks" ready and stick to ordering what you intended.
Slow down – However pressed for time you might be, try to give your food the time it deserves. Slowing down when eating gives your body time to trigger "I'm full" signals to make you feel more satisfied and less likely to order more.
Time to think – A few seconds of contemplation to help you focus on the choices you are about to make when buying food and drink can have a positive effect in helping you make a more informed and healthy choice.
Here are some examples of meal deals from the High Street:
Boots
400kcal meal
Delicious Louisiana Style Cajun Fritter Sandwich
Nutritious Avocado Houmous & Veggies
Plenish Water+ Blueberry Pear
600kcal meal
Delicious Egg & Avocado Sandwich
Walkers Cheese & Onion Baked Crisps
Vit Hit Apple + Elderflower 500ml
600kcal meal
Delicious Duck & Hoisin Sauce Wrap
Delicious Falafel with Yogurt & Mint Dip
Coca-Cola Zero Sugar 500ml
Greggs
400kcal meal
Original porridge
Flat white coffee
600kcal meal
600kcal meal
McDonald's
 400kcal meal
600kcal meal
Starbucks
400kcal meal
Classic oatmeal
Vanilla latte (short and sugar free syrup)
600kcal meal
Egg sandwich
Cappuccino (short)
600kcal meal
Buttermilk Chicken and Mango Salad
Iced Latte
Subway
 400kcal meal
6″ Bacon, Egg (omelette) & Cheese sub on Italian White
Regular white coffee with semi-skimmed milk
600kcal meal
6″ Steak & Cheese Sub on Italian White
Walkers Cheese & Onion Baked Crisps
16oz Pepsi Max
600kcal meal
6″ Turkey Breast & Ham Salad on 9-grain
Walkers Cheese & Onion Baked Crisps
500ml bottled Water