Are Box Sets Good For Your Relationship?
---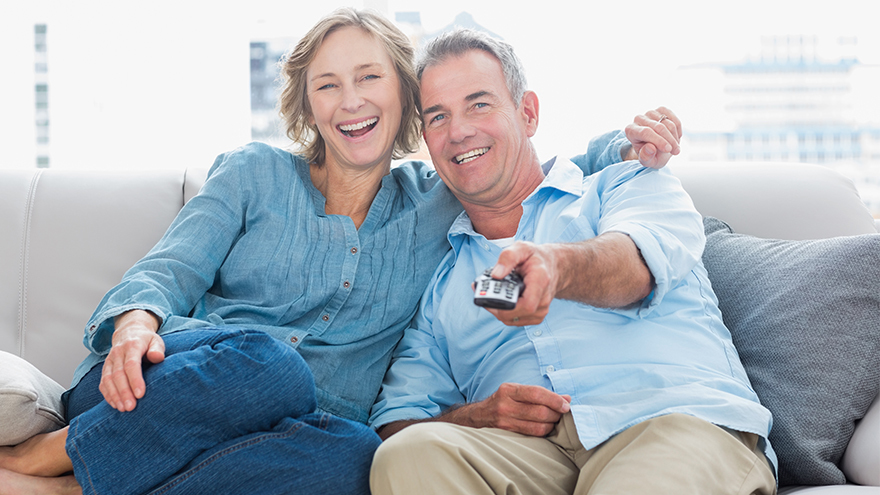 Picture: iStockphoto
It's not just socially acceptable to binge-watch Game of Thrones and other box sets with your other half. New research has revealed that it might just save your relationship!
It's often seen as a habit for couples who no longer have anything to discuss. However studies show that watching TV can be just as good for a relationship as dining out or visiting an art gallery.
In fact, bingeing on a TV drama can help British lovebirds bond, de-stress and empathise with their other half.
A whole month of TV
Broadband provider Relish's research looked at TV viewing habits for love-struck Brits. It found that, on average, we watch the equivalent of a whole month of TV together every year. That's 13 hours of TV, box sets and movies watched or streamed with our other half per week.
It seems bingeing on TV drama helps couples bond, destress and empathise with each other:
65% of Brits surveyed said they enjoy watching TV as a couple as it gives them things to talk about together.
91% of those surveyed said watching TV together brings them closer as a couple.
42% said sitting in front of the television gives them a chance to cuddle up and spend quality time with their partner.
33% even said they much prefer staying in to going out on date nights in general.
Academics say this closeness results from discussing mutually recognisable characters as if they were part of a couple's shared social circle. In the real world, sharing a social network of friends and family members has been shown to enhance the quality of a relationship. However, we don't always have a network of mutual friends.
Replacing village gossip
Luckily, studies have shown that watching TV as a couple can mimic the benefits of a shared social network. Heated discussions about the inhabitants of Westeros are replacing the village gossip of former generations.
Leading London psychologist Dr Becky Spelman says, "In Victorian times, we would gather around the fire together while someone read from a book. Nowadays, we are spoilt for choice with movies and TV dramas. Just like our ancestors, however, we prefer to engage with them in company.
It's a way of having fun and feeling close to one another. It is no surprise that spending time together snuggled up watching our favourite shows is a way to bring couples together.
Emotional intelligence skills
Results also suggest that watching fictional TV dramas improves people's ability to read the thoughts and feelings of other people – a skill known as emotional intelligence.
Relish commissioned the research to gain some insight into its new customers. The London broadband provider is expanding its landline-free plug and play service into Wandsworth, Southwark and Lambeth.
Bridget Lorimer, head of brand and consumer marketing at Relish, comments, "It's great to see that British couples are rewriting the rules of romance. We hope our plug and play hub and superfast broadband will provide the perfect partnership for London couples staying in to bond over a TV drama.
"Our same day delivery service means Londoners can order in the morning and be streaming their favourite shows by the evening!"
What are your favourite box sets? Tell us on Facebook!
Check if your couch is in a coverage area for Relish broadband