5 Best Getaways For Some Great Easter Sun
---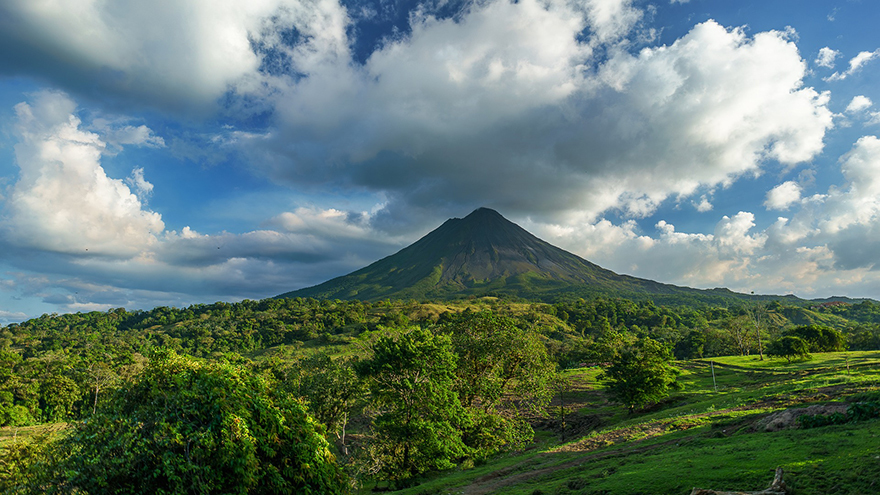 Courtesy of Bookajet
The Easter holidays are a great time to head off in search of some late-winter sun; the kids get a longer break from school, tourism begins to start up again with destinations getting livelier, and it's a great excuse to take the family on a well-needed spring break. There are numerous destinations which offer hot weather, great cuisine and a fantastic selections of activities this time of year – it can sometimes be a struggle knowing where to pick. Luckily the destination experts over at Bookajet have given their rundown of the 5 best getaways for some Easter sun.
1 Crete
The Greek island of Crete is a great choice for families and couples alike, as it offers fabulous weather, authentic Greek cuisine and a chilled-out atmosphere. Whether you choose to relax on the sandy beaches, explore historic ruins or send your taste buds wild with the wide selection of fresh cuisine, you will be truly spoilt for choice in this fantastically diverse destination.
2 Costa Rica
With white sandy beaches, crystal clear waters and warm temperatures all year round, it's easy to see why so many travellers flock to this Central American hotspot this time of year. If it's a bit of sightseeing you're after, why not visit the Rio Celeste in the Tenorio Volcanic National Park or explore the Monteverde cloud forest which is home to many different species of exotic birds? With Costa Rica famously known for its fantastic coffee, it may also be worth taking an authentic Costa Rican coffee tasting tour.
3 Morocco
Marrakesh is a fantastic destination to visit in the spring. The landscape remains green and lush and the daily temperatures are perfect for both sunbathing on the beach and browsing the markets. With plenty of things to do and see in both the ancient and modern parts of town, Marrakech is a captivating city for families, couples and independent travellers alike.
4 Gran Canaria
Located a little closer to home, and making up one of Spain's Canary Islands, this sunny destination is known for its black lava and white sandy beaches. In the south its best beaches are the vibrant Playa del Ingles and Puerto Rico, whilst its vibrant capitol, Las Palmas offers tasty cuisine, extravagant cocktails and some savvy shopping.
5 Bali
This Indonesian island is always at the top of the travel radar for getaways this time of year because of its tropical year-round climate, fantastic beaches, snorkelling, island hopping and vibrant nightlife. If it's lively nightlife you're after, head to the south city of Kuta where you can be sure to create some stories to tell, or if it's relaxation you seek, head down to Seminyak which boasts some really divine beach bars which are lit up of a night by a vast amount of colourful lanterns.