What Will Be On The Menu At Harry And Meghan's Wedding?
---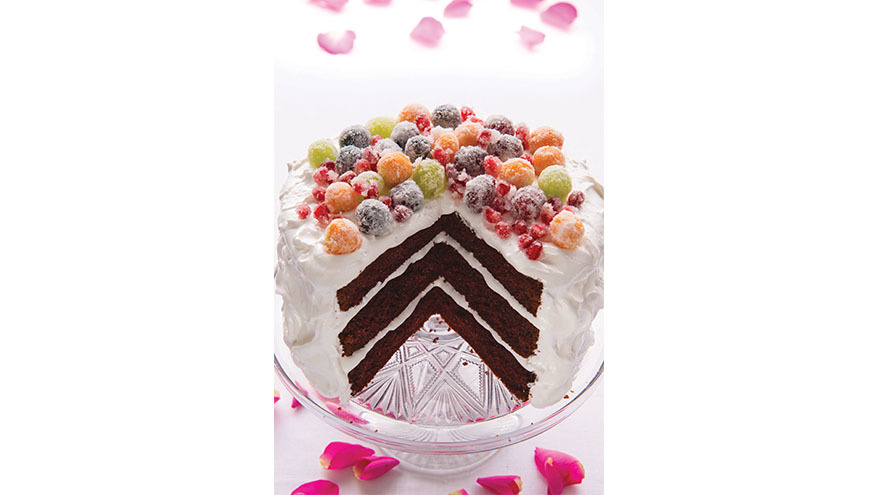 As far as traditions go, there will be a long list Prince Harry and Meghan Markle will need to go through on their day, and in the run up to the 19th May.
Following in the footsteps of Prince Charles and Camilla, the wedding will take place at St. George's Chapel in Windsor castle. The guest list will include fellow royals, foreign leaders, church officials and celebrities and Meghan will be carrying a bouquet made up of myrtle – a tradition set by Queen Victoria.
But what about the catering? As food trends change throughout the years, so does the royal wedding menu.
Tom Bridgeman, Director of Catering at Cripps & Co, the wedding venue operators behind the Tithe Barn at Bolton Abbey, has taken a look at the royal wedding menus throughout the years, and predicted what he thinks a 2018 royal banquet will look like:
Prince Albert and Elizabeth Bowes-Lyon, 1923
"Guests at this royal wedding almost 100 years ago were served a 9-course meal consisting of quintessentially British dishes including 'Windsor soup', asparagus in a creamy mousse sauce and Duchess Elizabeth strawberries for dessert. An extravagant and large menu, the traditional royal banquet made no surprises."
Princes Elizabeth and Philip Mountbatten, 1947
"A more condensed menu than the 1923 royal wedding, dishes served at the Queen's wedding were quite contrasting in a crippled post-war Britain. In an attempt to not appear too 'lavish' to the public, dishes included Partridge casserole, green beans and an ice-cream bomb for dessert."
Prince Charles and Lady Diana Spencer, 1981
Prince Charles and Lady Diana's menu was very in keeping with the traditions of previous royal weddings. With dishes named after members of the monarchy such as 'Supreme de Volaille Princess de Galles' – Princess of Wales chicken supreme. With 5 courses, much fewer than previous generations, the menu does show a shift in moving towards a more modern approach. A simple dessert of English strawberries with clotted cream gives the menu a quintessentially patriotic finish."
Prince Charles and Camilla Parker Bowles, 2005
"Moving away from the traditional, formal banquet, Charles and Camilla's wedding was much more of a canapes and drinks set-up. Still with a strong British theme, sandwiches were offered first including egg and cress, smoked salmon and roast venison. Hot canapes included mini Cornish pasties, and grilled vegetable tartlets. For dessert, there was miniature, fun pastries like glazed mocha fudge, strawberry tartlets and caramel banana slice."
Prince William and Catherine Middleton, 2011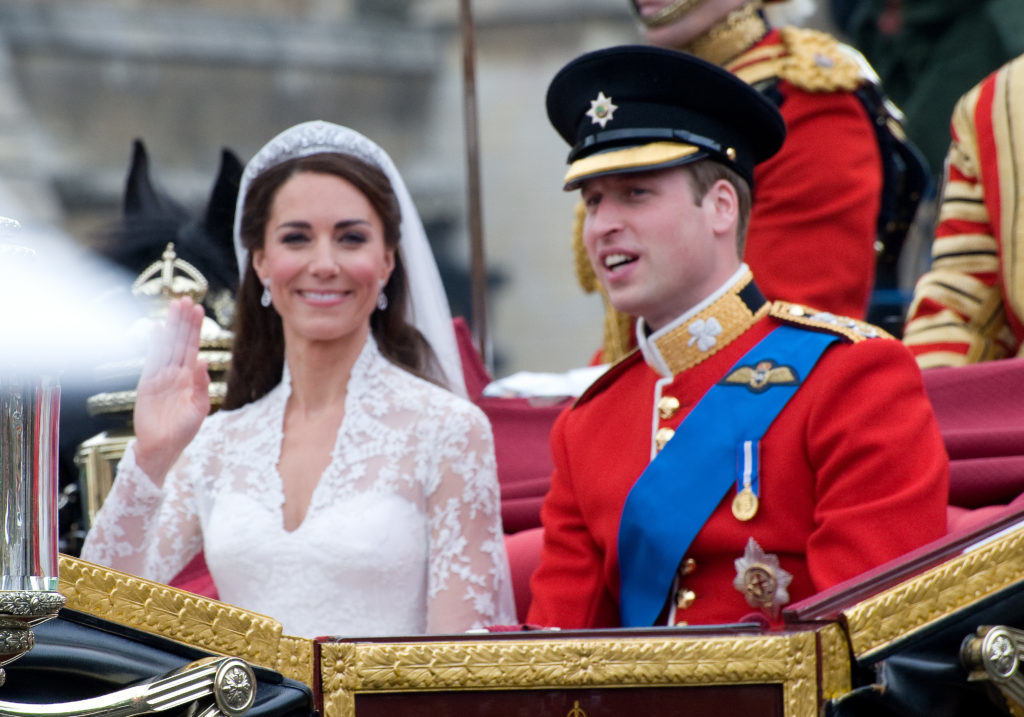 "Will and Kate's menu was much closer to a gastro-pub style meal (albeit a very extravagant one). Heritage, organic ingredients made up hearty, yet sophisticated dishes. Mains included saddle of North Highland Mey, and select organic lamb with Highgrove spring vegetables."
Prince Harry and Meghan Markle, 2018?
"It's difficult to say exactly what will be on the menu on the 19th May, but based on the current wedding catering trends, we expect the rustic themes from Will and Kate's to be continued.
"We're seeing a rise in big, sociable sharing dishes and feast style menus. Small, pretty dishes are a thing of the past and now wedding food is more about tasty, high quality produce. Whole BBQ spring lambs are increasingly popular, as is street food. It's likely there will be a nod to the States in there too, possibly with an American burger as a late night snack on the dance floor. Harry and Meghan are very well travelled, which could also influence the cuisine on the menu. The couple got engaged in Botswana, so there could be some exotic cocktails on offer, perhaps a porn star martini. They might even serve Eton Mess for pudding!
"Whilst it will still be a highly sophisticated affair, we think this could be the tastiest, innovative royal wedding menu to date!"
Bookings for The Tithe Barn are now being taken for August 2018 and beyond.
For viewings and bookings please call 01756 63 1000 or to find out more information about the venue, or to make an enquiry visit the website:
https://www.crippsboltonabbey.com/