Top 10 Best Money-saving Household Tips
---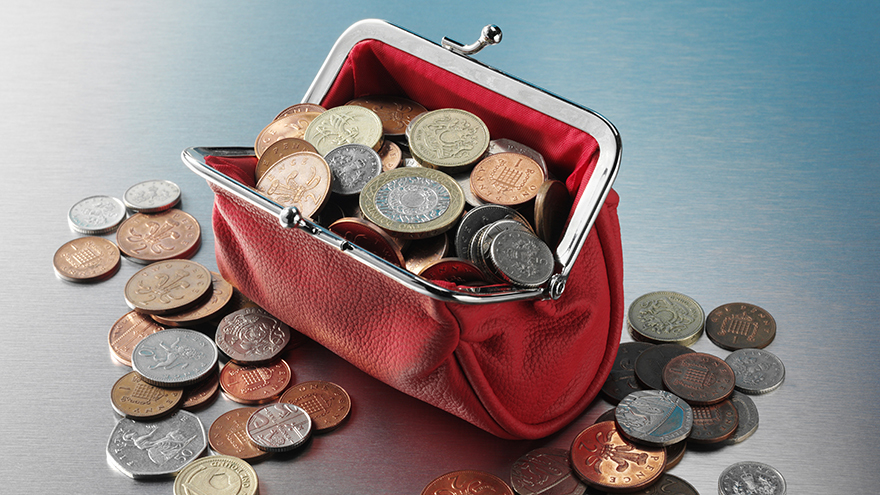 Pic: iStockphoto
Nail varnish to seal your envelopes, tennis balls to protect your floors and foil to scrub your pans – who knew household finds could have so many other uses? The penny-pinching team at PromotionalCodes.org.uk has cherry picked the best ten household items for their multi-functional properties.
1 Aluminium Foil
Instead of throwing away a used piece of foil, try scrunching it up and using it to scrub tough to clean pots and pans.
Or place a piece of foil on your ironing board under clothes to make ironing faster and more efficient.
2 Glass Jars And Food Tins
Large jars can make great planters in and outside the home. They also look good as a thrifty desk tidy.
Food tins can be upcycled into trendy knife and fork holders to sit on the kitchen table.
3 Nail Varnish
Nail varnish isn't just for your nails. If you're struggling to thread a needle, try dipping the end in nail varnish and leave it to dry before threading.
It's also good for sealing or resealing an envelope and ideal if you want to colour code the tops of your computer keys.
4 Tennis Balls
Cut tennis balls in half, place on the bottom of chair legs and you'll protect your floor from scratches. You can even spray paint them with your room colour scheme.
5 Metal Spoons
Place a metal spoon in the fridge overnight and use it to reduce puffy eyes in the morning.
You can also make your own chocolate dipping spoon by melting spare chocolate, placing in an ice tray and dipping in the spoon. Leave to set in the fridge.
6 Olive Oil
Olive oil is perfect for keeping your skin soft. It also doubles up as a wooden furniture polish.
7 Old Tights
The soft fibres of tights make them ideal dusters. And if you're sick of soap sliding around, cut the feet off your tights and pop in a bar of soap. Tie them up to keep the soap secure and out of the way.
8 Petroleum Jelly
Put petroleum jelly on the outside corners of drawers and on hinges to stop squeaking and loosen them up.
9 Baking Soda
Adding half a cup of baking soda to your laundry powder will make clothes cleaner and your powder go further.
It also works as a DIY air freshener. Simply place baking soda in a jar, mix with essential oils and place a cloth, secured with an elastic band over the top.
10 Toothbrushes
An old toothbrush is a fabulous cleaning tool for those tricky little spots like removing grout grime and cleaning the soles of your shoes.
And for well-groomed brows, a cheap toothbrush does the job just as well as an expensive brow grooming tool.