Want To Have Hair Like Meghan?
---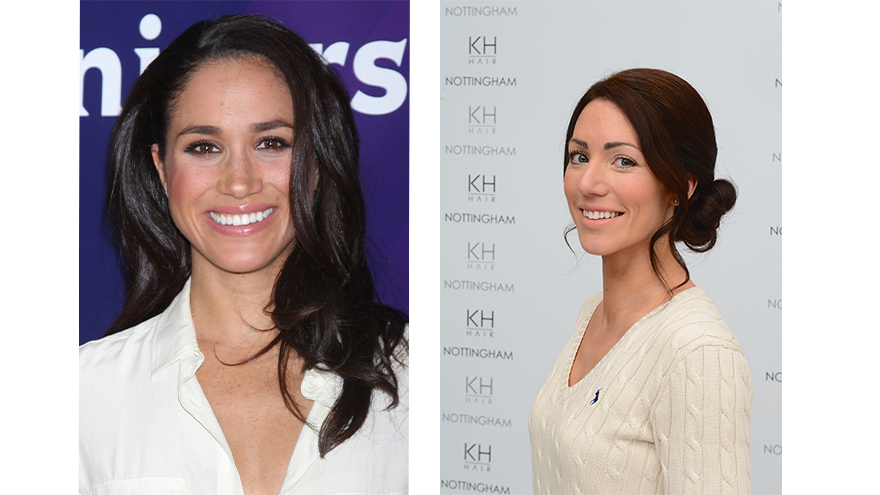 Pic: Shutterstock
With the "Meghan Markle effect" showing no signs of abating, a leading chain of UK hair salons has created a step-by-step Messy Bun Guide after being inundated with requests from women wishing to replicate her low-key look.
Since her engagement to Prince Harry, the soon-to-be-princess has won the hearts of the nation, not least for being natural and relatable – and one of the ways she's done this is by rocking a more "effortless than groomed" look from time-to-time, including the casual, but stylish loose bun.
In fact, so sought after is Meghan's signature Messy Bun that stylists at The KH Hair Group across the Midlands don't want anyone to miss out and have created a handy step-by-step guide for those who want to give it a go at home.
Mary Geoghegan is part of the KH Hair Creative Team and she has provided five easy steps for recreating the look at home:
"Ever since Meghan Markle first wore her Messy Bun, we've been inundated with women asking us to recreate her look in our salons," says Mary.
"What women love about it is that it's low key and simple, while beautifully framing the face where the shorter, wispy strands fall loose.  It is an effortless look – that takes a little effort, of course – and it suits most women.  What's not to love?"
Step One:
"Recreate Meghan's signature look on the first and second days of your hair being washed – or the third day at a push. Start by prepping your hair with a thermal protection spray then smooth and add curl with some straightening irons such as GHD Gold.  Add shine and control with a product like Wella System Professional Soft Touch Cream."
Step Two:
"Take a diagonal section of hair, from the crown of the head to the front of the ear, which you will be wearing in the bun, and clip this front section out the way for the time being. With the rest of the hair, smooth from the roots to ends using a bristle brush and bobble in a low ponytail behind the ear with a hair tie."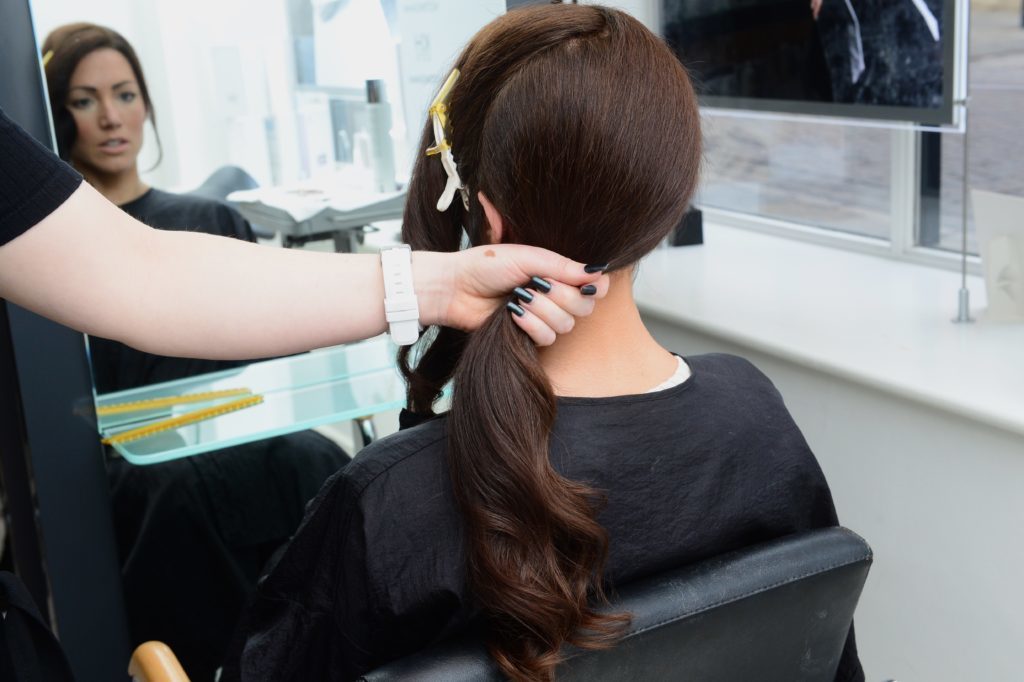 Step Three:
"Twist the ponytail and loop in a circular motion up around the bobble. Use a few grips to secure underneath."
Step Four: 
"Take the front section of hair that was clipped away, pull out any soft pieces you want to leave around your face, then twist the hair away from the face towards the ponytail and continue the circular motion around the bun. Grip to secure."
Step Five:
"Use your fingers and a tail comb to pinch and tease the bun until you've reached the softness you're happy with, then spray in place to complete the look.