Planted With Love | A Tender Coffee Break Tale From Our Archives
---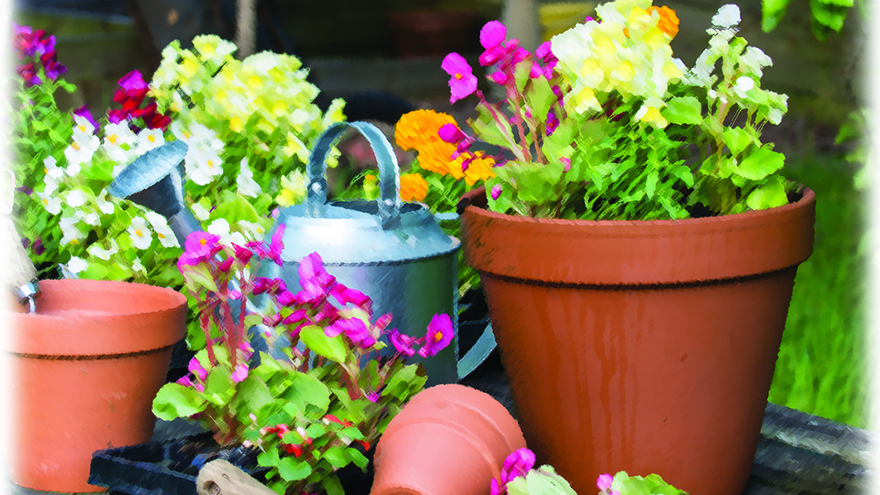 Planted With Love
By Alison Carter
Could Mum's love of gardening guide her through her illness?
It's a sunny May morning. I stare out of my window, and then rush to fetch the digital camera and get outside. There's a clump of flowers out there, great, vibrant trumpets in two gorgeous shades of pink.
"I have to get this on the Facebook page now," I yell to nobody in particular.
Our family Facebook page is called The Crazy Carmichaels. We post news on there, or arrangements for family celebrations. Last year the posts got less fun when my mum, a widow, started to show signs of a form of dementia.
In fact her condition developed terrifyingly quickly.
"Maybe I'll change the name of our Facebook page," my brother said in the summer. "It seems … tasteless."
"Don't you go calling Mum crazy," I said. "She's just unwell."
But I knew she wasn't.
It's like we're losing her
We began to use the page to work a sort of rota, checking up on Mum.
She's an expert gardener. Not for Mum the expensive garden-centre shrub bunged in a hole, or ready-made summer bedding. No, Mum takes cuttings, understands pruning, grows from seed. Or at least, she did. Last year, she seemed to be forgetting things in the garden, and it distressed her.
"I thought I'd trained that clematis," she'd say. "I must have dreamed it."
She would mislay tools and ring me at odd times to ask if I'd seen them.
"It's like we're losing her," my daughter said tearfully, watching her granny through the kitchen window. "I can't bear it."
I began to find objects in strange places
As 2013 went on and I started to think about Christmas, and presents, I noticed that Mum wasn't in her usual routine. As far back as I can remember, she's made a gift list, storing presents away in her big cupboard. We all know they're in there but none of us would ever look!
Now, I began to find objects in very strange places, probably presents for her grandchildren. I decided to say nothing because asking her might be upsetting.
As Christmas approached, Mum became worse. She was physically active enough, but confused. I'd find her tidying frantically but without any logic.
"I don't think you'll be getting gifts from Granny this year," I gently told the kids, and my nephews and nieces.
"That's cool," my son said. His tone was casual but I knew he was comforting me.
Mum had a good time at Christmas, we all recognised it. Surrounded by family, she drank in the atmosphere. All our traditions – I think – cheered her up, taking her back to previous celebrations.
"I've got presents for everyone!" she said brightly as Sally lit the pudding.
"Great, Granny," my daughter said. "You're brilliant at presents."
The kids knew just what to say. Dave, Sally and I silently blessed them.
We used The Crazy Carmichaels page to arrange a New Year's Day party. Mum was at her friend's for the day and I sneaked into her house to sort some of the clutter. She seemed happier in chaos, these days.
I opened a kitchen cupboard, and behind dozens of yoghurt pots found a parcel labelled for Dave, and then another in the oven for my daughter.
As I went round I found an identical parcel for everyone, all in the shape of a bulging plant pot. I handed them out at the party, and there were plenty of tears as we read her neat handwriting. So, in her lucid moments, Mum had been preparing gifts – but not following through.
We all felt the joy
And now, in sunny April, I can see what she gave us all. I take my photo and frantically look up the flower in my gardening book.
The Amaryllis is a Christmas gift plant, but actually it naturally flowers in the spring, if you know what you're doing. If you treat it right, trim it, store it in dark places through the autumn, understand when to ignore it and what temperature to maintain. If you know all this, it will flower later, wherever you plant it.
"Mine's in the bathroom!" Dave's Facebook post read. "It's so beautiful!"
"It makes me smile," my niece wrote. "Window box heaven!"
And by the end of the day we had a gorgeous Facebook photo-display of Amaryllis, grown by our brilliant Mum, whose skills can never be taken away from her. I know we all cried over our PCs, but we also  felt all the joy that she'd intended for us.
Read more free online stories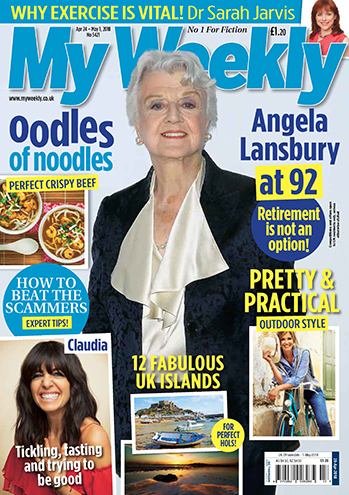 Subscribe to My Weekly and My Weekly Special for a feast of fantastic fiction week after week