What Makes A House A Forever Home?
---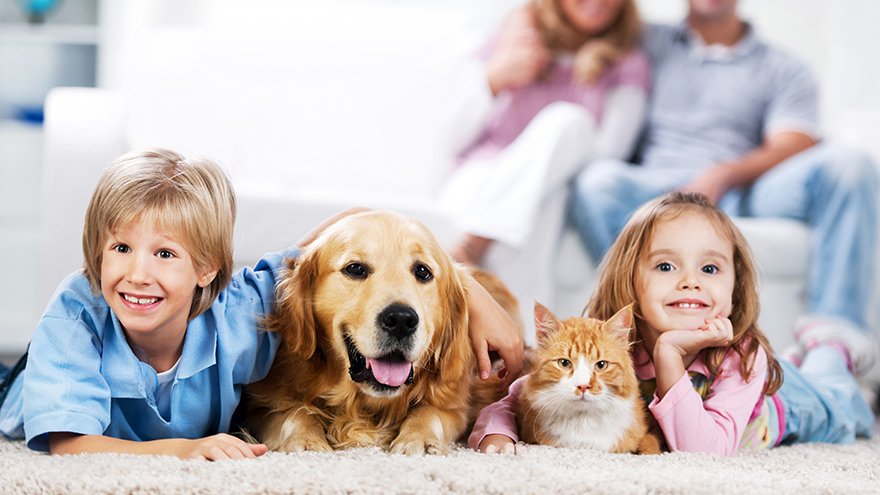 Pic: Istockphoto
Getting a foot on the property ladder is a significant milestone but when it comes to purchasing a property, the number of bedrooms (60%), location (53%) and garden (52%) are the three must-haves for Brits. However, according to new research from IAMS, the pet food company, making that house a home involves getting a pet (58%).
With over 8.5 million dogs and 8 million cats kept as pets in the UK, it's no surprise that the research indicates that we're a nation of animal lovers. Almost six in 10 adults reveal their furry family member is the number one factor in making their house a home, while a quarter complain that being unable to keep a pet is the biggest bug bear about renting.
And when it comes to the UK's preferred pets, it seems that dogs come in first place, with almost one in three of us admitting that a dog is key, followed by around one in five who confess a cat is the essential factor to making their house a "fur-ever" home.
I AM HOME Initiative
With the arrival of National Pet Month, IAMS has set out to shed some light on the thousands of dogs and countless cats without homes in the UK. Working with several animal charities across the country, IAMS has introduced I AM HOME, a charitable initiative which aims to raise awareness of the benefits of pet adoption and connect the thousands of rescue cats and dogs across the country with a loving family and a forever home.
IAMS Veterinary Training Manager, Kellie Ceccarelli, comments,
 As a nation of animal lovers, we enjoy a close bond with our pets. We treat them as members of the family and as such they occupy a truly special role at the heart of our home. However, sadly not all cats and dogs are given this opportunity.

At I AM HOME we try to remind people to consider pet adoption by working with more than 25 rescue centres across the UK as well as providing IAMS premium nutrition to animals in need, ensuring they benefit from a 100% complete and balanced diet and enjoy a healthy, active life while they wait to be united with a caring family. In fact, we've donated over 60 tonnes of pet nutrition to rescue and rehoming centres across the country. That's the same weight as 16 elephants!"
Miracle Has Brought Such Joy
Adopting a pet is often the beginning of a beautiful relationship and can be an incredibly fulfilling experience. For instance, Miracle the dog was rescued by his pet parents, Amanda and Tobias. Since arriving at the family home in 2014, he has become the soulmate of their son Kyle, who has cerebral palsy and autism. Miracle has developed a special bond with the little boy. He instantly calms Kyle, unlocking his world and bringing joy to the family. In saving Miracle, Amanda admits that she was also saving herself and her family.
For more information on I AM HOME, or to find out how you can get involved and help your local pet shelter or charity, visit IAMS UK on Facebook or go to www.iams.co.uk.