Mrs Tiggywinkle Slims Down
---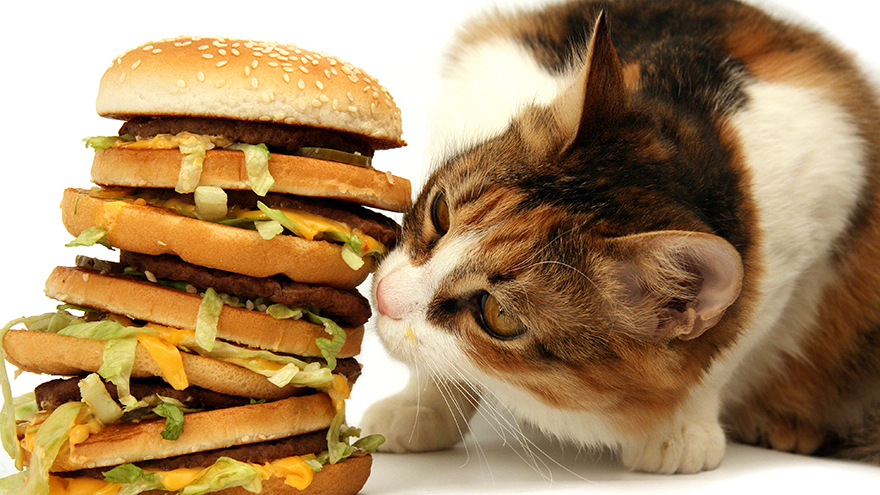 istock
With the latest scientific research indicating that at least a third of dogs and a quarter of cats are clinically overweight or obese, Vet's Kitchen launched an appeal to find dogs and cats from across the nation to take part in its Biggest Loser Challenge.
Following a very tough judging process, Vet's Kitchen are proud to announce Teddy as this year's Biggest Loser in the dog category and Mrs Tiggy Winkle as the top cat. As the winners, three year old Teddy, a Collie Labrador cross Poodle and six year old tabby, Tiggy, have won a year's supply of food!
As part of the challenge, Vet's Kitchen generously supported pets and their owners by providing three weeks of free calculated portions of Vet's Kitchen's Light Food for dogs or Ultra Fresh Salmon and Chicken varieties for cats, specifically calculated for a steady and controlled weight loss.
The Challenge
Before embarking on their new diet, owner's submitted measurements of their pet's weight, waist and chest alongside photographs, before doing the same following completion of the three week challenge. The results at the end of the three weeks revealed that all the pets who took part in the challenge successfully lost weight and inches.
Jenny Philp, managing director and practicing vet at Vet's Kitchen said: "We were delighted with the outcome of the campaign with all of the pets losing a total of 41.6 inches from around their waist and chest and had a combined weight loss of 18.4kg, which is fantastic!
Maintain A Healthy Weight
"Weight management is one of the most common issues seen on a daily basis and as experienced vets, we know that helping our patients to maintain a healthy weight is one of the most influential factors in keeping them healthier for longer. That's why we are thrilled to crown both Teddy and Tiggy the winners of this year's Biggest Loser Challenge. They are both a great example of how feeding your pet the right food can have a huge impact on their health and wellbeing and we hope that the results inspire other pet owners to do the same."
Teddy's Story
Teddy belongs to owner Lisa O'Hara, who comments: "Despite having three good walks a day, we noticed that Teddy had put on some weight overtime. We hadn't tried Teddy with Vet's Kitchen products before but I'm so glad that we did! Apart from the obvious weight loss, he seems to have more energy than ever before and a new zest for life. He is very happy with his prize and looks forward to into tucking every meal."
Mrs Tiggywinkle's Tale
Lauren Whitmore, owner of Mrs Tiggy Winkle said: "It was really important for us to help Tiggy lose weight as two knee operations last year saw her steadily put on more and more weight. Following the Biggest Loser Challenge, Tiggy's weight loss has been really noticeable! She was a huge fan of the Chicken variety which, combined with an increase in exercise, has meant she no longer has a jiggly belly and has a waist line again. We are thrilled with the results."
Vet's Kitchen
The only pet food brand with an in-house vets practice, Vet's Kitchen is passionate about improving the health and wellbeing of the UK pet population through innovative products and services, developed with expert knowledge and insight.
Offering a range of high nutrition pet food, all of Vet's Kitchen's products are hypoallergenic and free from wheat, beef, dairy and soya, containing no artificial colours or flavours. Wherever possible, Vet's Kitchen combines locally-sourced, natural ingredients with the team's expertise and latest technological advances to create food designed to give our pets long and healthy lives.
To find out more about Vet's Kitchen, visit www.vetskitchen.co.uk
For more on pets, see Is Your Garden Pet Friendly?