Big Smile Tea Party
---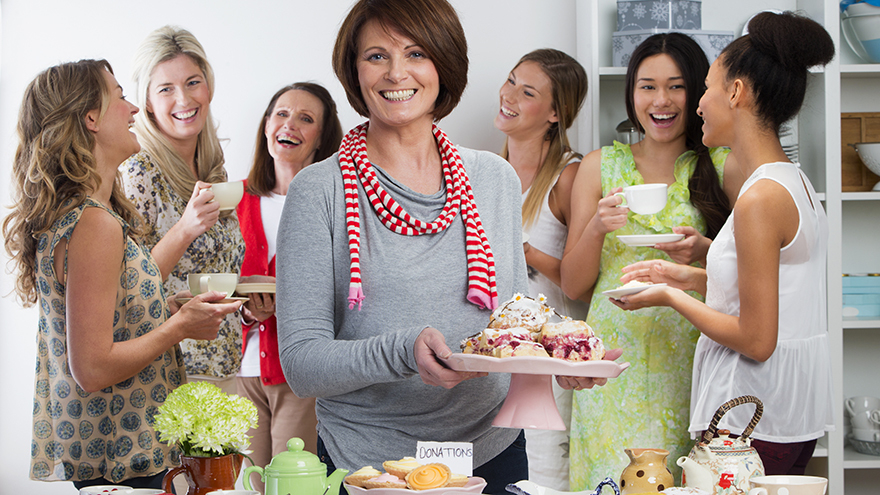 Pic: Istockphoto
Smile Train, the international children's cleft charity, has launched a brand-new nationwide fundraising event, the Big Smile Tea Party.
They are asking friends, family, colleagues and schools all over the UK to come together and host an internationally-themed tea party, whilst raising vital funds for children living with untreated cleft lips and palates all over the world.
Every £150 raised through the Big Smile Tea Party can cover the cost of one cleft repair surgery, helping spread smiles all over the world. So, tie up your aprons, bake some treats using your favourite ingredients, and help Smile Train help children in need.
Complimentary fundraising kits are now available to order at smiletrain.org.uk/bigsmileteaparty and include posters, balloons, stickers, a collection box, and recipes inspired from the countries where Smile Train has local partnerships.
Ian Vallance, Director of Fundraising, Smile Train UK, says,
 We are very excited to be launching the Big Smile Tea Party this year. It is a fantastic reason to catch-up with friends and family, whilst trying your hand at baking and raising money for children all over the globe who are in need. To-date, Smile Train has transformed the lives of more than one million children by giving them the power of a smile. The funds we receive from the Big Smile Tea Party will enable us to continue our vital work and create even more smiles in the years to come!"
You can hold a party at any time. Why not order your fundraising pack at  smiletrain.org.uk/bigsmileteaparty today? Here's a great recipe to get you started:

Planning A Wedding? Here's Another Way To Help Smile Train…
As "wedding season" is upon us, brides and grooms all over the UK will be searching for the perfect wedding gift or table favour ideas.
With plenty of smiles on your big day, why not spread the love and help Smile Train provide much needed help to children around the world?
The charity can provide wedding favours, too. Find out more at https://www.smiletrain.org/get-involved/weddings.