4 Delicious High Protein Veggie Meals
---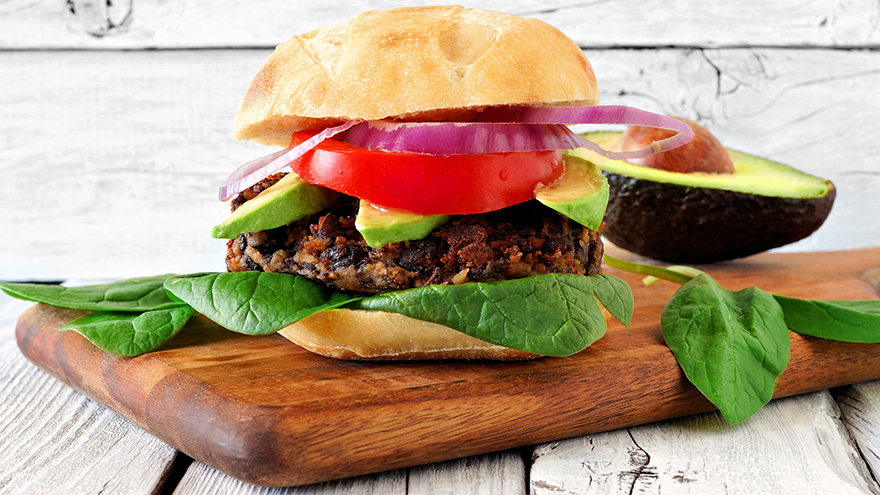 Tofu, Broccoli & Cashew Stir Fry
Serves 2 – 517 kcals per serving
| Kcals | Fat | Sat fat | Carbs | Sugar | Protein | Salt |
| --- | --- | --- | --- | --- | --- | --- |
| 517 | 19.0g | 3.5g | 60.7g | 18.9g | 26.0g | 1.98g |
---
Ingredients
1 tsp toasted sesame oil
100g broccoli florets
1 red chilli, deseeded
1 garlic clove, crushed
400g mixed vegetable stir fry pack
200g tofu
1½ tbsp hoisin sauce
1 tbsp soy sauce
30g unsalted cashew nuts
250g cooked wholegrain rice
Method
Place a wok over a medium-high heat and heat the sesame oil. Once hot add the broccoli and cook for 2-3 minutes.
Next add the chilli and garlic, and cook for a further 2 minutes before adding the stir fry veg and tofu. Cook for 5 minutes, stirring regularly.
Add the sauces and nuts to the wok and heat through for 2 minutes. Serve hot with wholegrain rice.
Mexican Bean Burgers
Serves 4 – 491 kcals per serving
| Kcals | Fat | Sat fat | Carbs | Sugar | Protein | Salt |
| --- | --- | --- | --- | --- | --- | --- |
| 491 | 12.2g | 2.8g | 75.6g | 12.4g | 19.9g | 1.79g |
---
Ingredients
2x 400g tins of mixed beans
100g breadcrumbs
1 tsp chilli powder
Bunch of coriander
1 medium egg
Salt and pepper to taste
8 lettuce leaves
1 medium avocado (145g), peeled and sliced
8 slices of tomato
40g sliced red onion
4 tsp fresh tomato salsa
4 wholemeal bread rolls
Method
Pre-heat the grill to medium.
Crush the mixed beans in a bowl, and mix with the breadcrumbs, chilli powder, coriander, egg and seasoning.
Split the mixture into 4 and make into burger shapes. Grill for 5 minutes on each side until starting to go golden.
Top each burger bun base with 2 lettuce leaves, a bean burger, sliced avocado, 2 tomato slices, 2 red onion slices and a tsp of salsa. Finish with the top of the bun and enjoy with a large side salad.
Mixed Bean & Quinoa Stew
Serves 4 – 390 kcals per serving
| Kcals | Fat | Sat fat | Carbs | Sugar | Protein | Salt |
| --- | --- | --- | --- | --- | --- | --- |
| 390 | 5.1g | 0.6g | 66.8g | 13.0g | 19.1g | 0.43g |
---
Ingredients
Frylight
1 onion, diced
1 garlic clove, crushed
1x 400g tin chopped tomatoes
1 red chilli, sliced
1 red pepper, chopped
1 carrot, peeled and sliced
1x 400g tin kidney beans, drained
1x 400g butter beans, drained
300g dried quinoa
1 tsp chilli powder
1 tsp ground coriander
400ml water
Handful of fresh coriander, chopped
Salt and pepper to taste
Method
Heat a large non-stick pan over a medium heat and spray with 10 sprays of Frylight.
Fry the onion and garlic for 4-5 minutes until starting to soften.
Add the chopped tomatoes, chilli, pepper, carrot, beans, quinoa, chilli powder, ground coriander and 400ml water to the pan. Reduce the heat to low and simmer for 30-40 minutes until the carrot has started to soften and the quinoa is cooked through.
About 5 minutes before serving, add the fresh coriander and season with salt and pepper.
Serve garnished with coriander.
Ramen with Egg
Serves 2 – 374 kcals per serving
| Kcals | Fat | Sat fat | Carbs | Sugar | Protein | Salt |
| --- | --- | --- | --- | --- | --- | --- |
| 374 | 16.6g | 5.1g | 35.8g | 8.1g | 19.1g | 4.75g |
---
Ingredients
2 tsp sesame oil
1 onion, diced
2 garlic cloves, crushed
1 inch piece of fresh ginger, finely grated
2 red chillies, deseeded and finely chopped
800ml hot vegetable stock
100g enoki mushrooms
100g pak choi
200g plain ramen noodles
2 medium eggs, hard boiled and halved
30g reduced fat feta cheese
1 spring onion top, finely sliced
2 tsp sesame seeds
2 nori seaweed sheets
Method
Place a large saucepan over a high heat, add the sesame oil and heat through.
Once the oil is hot, add the onion and cook for 2-3 minutes until starting to soften. Then add the garlic, ginger and chilli and cook for 1-2 minutes.
Add the stock and bring to the boil. Then add the enoki and pak choi, reduce the heat to medium and cook for 5 minutes.
Meanwhile, cook the noodles according to the pack instructions. Rinse under cold water and divide between two large bowls.
Remove the pak choi and enoki from the pan and set aside. Pour half the broth over each of the noodle bowls.
Finally top with the pak choi, enoki, eggs, feta, spring onion, sesame seeds and seaweed.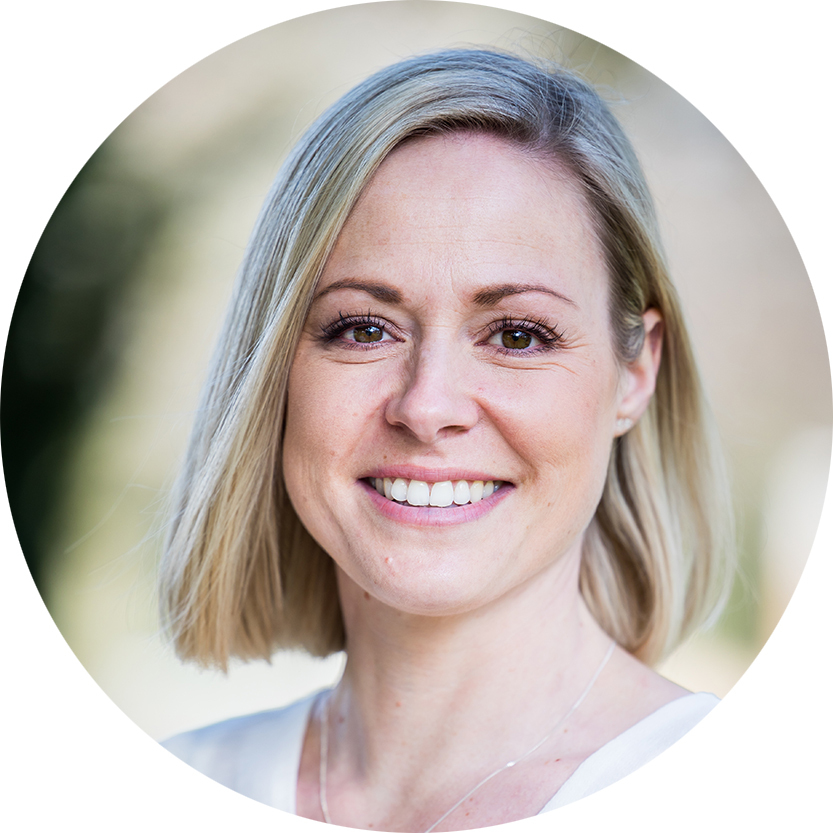 Nutritionist Emma Brown, MSc Human Nutrition is passionate about how food science applies to the human body, and how the nutrients in what we eat affect us and ultimately have an impact on our health.