Keep Your Eyes Safe In The Sun
---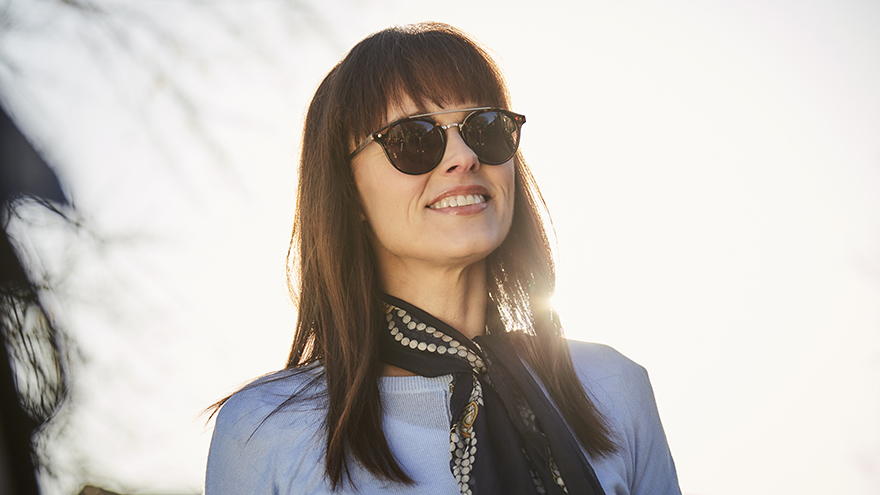 Marking Sun Awareness Week (14th – 20th May), Vision Express, the leading experts in eye health, has consulted a team of their optometrists to collate top tips for keeping your eyes safe in the sun, following research that revealed that when it comes to looking after our health this summer only 7% of us will put eye damage at the top of the agenda – despite the fact that up to 10% of all skin cancers are found on the eyelid.
Research commissioned by the opticians has found that whilst 100% of those polled with poor eyesight wear prescription glasses, less than a third (30%) invest in prescription sunglasses and only 15% in contact lenses. In addition, despite understanding the importance of our vision, nearly half of those polled (45%) state they are more concerned about other skin cancers, one in five (21%) sun burn and one in ten (11%) skin damage.
Says Jay Ghadiali, Director of Professional Services, Vision Express, "As we brace ourselves for a sunshine filled summer, it's crucial that we keep eye health top of the agenda. To help Brits stay safe in the sun this summer, Vision Express has launched its new range of Exclusive Brands sunglasses, which promises to help Britons take both their vision and their style seriously, with a high quality, value for money alternative to designer glasses starting at just £29."
Top tips for staying safe in the sun:
1 Wear sunglasses even when it's cloudy – make sure to wear sunglasses while outdoors at all times, even if your eyes feel fine, as some of the effects of too much light can be delayed, just as in sunburn. Prolonged sun exposure has been directly linked to cataract formation and pterygium and are seen more commonly on people who spend a lot of time outdoors and in hot climates.
2 Size matters – when purchasing a new pair of sunglasses, always make sure that the frames fit well and the lenses are large enough to stop too much light entering over the top or from the sides – this will help prevent harmful UV rays getting through.
3 Have regular eye examinations – the best way to protect your eyes is by having regular check-ups. These will highlight any sight problems or damage, such as cataracts, macular degeneration or skin cancer, and can determine other health issues such as high cholesterol and even diabetes.
4 Protect from a young age – children are exposed to more UV rays than adults, therefore it's crucial to equip children with sunglasses from an early age. Young people's eyes are more sensitive to UV absorption and under-12s are particularly susceptible because the clear lenses in their eyes are not yet properly formed.
5 Consider polarized shades – these lenses offer the best protection in the sun, blocking indirect glare and reducing the need to squint, which can cause muscle fatigue, headaches and eye strain. Polarized lenses reduce glare caused by the scattering of light from surfaces which makes them particularly useful when on or near water or other light coloured surfaces.