The Great British BBQ – Make Yours The Best Ever
---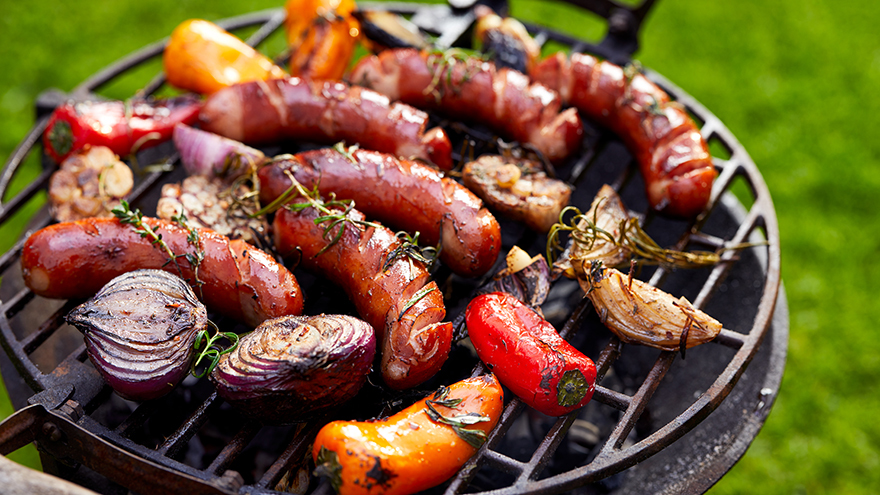 Pic: iStockphoto
Tips from wood burning stove company, Contura, for getting the best results this BBQ season!
With spring finally showing signs of springing, and National BBQ Week running from 28 May – 3 June, Brits will be taking to parks, gardens and campsites across the nation (probably armed with umbrellas) determined to cook up an al fresco feast for the Great British Barbeque season.
Phil Wood of wood burning stove brand, Contura, provides expert tips for firing up the barbeque to ensure the perfect burn.  
"We may think of ourselves as a nation of barbeque connoisseurs, but we don't always get it right when it comes to lighting the BBQ. All too often, guests are presented with charred burgers and under-cooked chicken; unpleasant to look at and unsafe to consume. By following these easy steps, you can ensure your BBQ is lit correctly and retains an even heat, enabling you to serve up food to be proud of.
"After a long winter covered up or hidden away in a shed, it's important to give your BBQ a thorough clean with hot water and soap as a first step. You should clean the grill after every use, but a deep clean is ideal when bringing it out of winter hibernation.
"As with all outdoor cooking, you are lighting a fire, and need to ensure it's done safely. Ensure your BBQ is placed on a non-combustible surface, positioned on a patio or paving slabs is a safe bet, rather than grass. You also need to make sure dropped embers aren't going to cause a fire hazard; most BBQs have a base to catch soot and anything that drops. A drip tray is also handy to catch fat and prevent it from sticking and burning.
Wood-fired BBQs
"We might be biased, but wood makes for the best fire, whether you've got a cast iron, a wood-fired clay or concrete wood-fired oven. Variety is key here; sometimes you want a slow, long burn, sometimes you need an intense burst of heat depending on what you're cooking, and different woods produce different types of burn.
"A mixture of birch, ash and sycamore will produce a slow, steady burn. Create a small 'Jenga' stack using kindling and smaller pieces of wood, adding in larger pieces of wood as you go. You'll need to ensure any large logs are cut into smaller pieces – between 5-10cm in width is fine, keeping the length under 20cm depending on the space available.
"A firelighter can help to speed things along, but the best wood-fired BBQs are a slow burn, so ensure your wood-fired model gets enough air and don't be tempted to add too many logs at once.
"Once you've got a good flame going, allow it to burn down to a bed of embers, use a poker to level this out as this will produce a more even heat. Keep adding small bits of wood to keep it going, but there's no need for a raging fire. It takes around an hour for the fire to be the right heat to start cooking.
"As a rule, a cast iron BBQ will be quicker to heat up than a clay or concrete model, but these tend to hold heat for a lot longer. Allow for this when you're adding wood; little and often is the best way to go for most wood-fired BBQs.
Charcoal BBQs
"If you've got a modern BBQ, usually made from steel, the lighting process is a lot quicker than wood-fired. Charcoal is cheap and readily available, but it also produces a smokier burn; ideal for adding extra flavour to meat, especially burgers and fish.
"To light a charcoal BBQ, place the charcoal onto the grate, keeping the pieces away from the edges to keep the fire contained. Add two or three firelighters, ensuring an even spread so all areas are covered. The charcoal can and will catch without firelighters, but don't be alarmed by the smoke as this will clear quickly once the fire takes.
"Allow the fire to die down until the charcoal is grey in colour with a light ash covering – you'll be able to see and feel the heat. You can then place the cooking grills in place and begin to barbeque.
"A chimney starter is a useful piece of kit as it ensures an even temperature across the grill. It's basically a large metal tankard with a grill at the bottom, allowing you to measure out the right amount of charcoal and create a quicker burn – you should be ready to cook in about 20 minutes. You'll also save on fuel as there's less need to keep adding charcoal, although you can top as up required if the fire slows.
Recreating a smoky flavour on Gas BBQs
"Lighting a gas BBQ is fairly self-explanatory, just attach a gas bottle and fire it up, adjusting the temperature using the dials as you go, however, there are ways to ensure a more authentic, smoky taste to the food…
"Adding wood chips on top of the gas flame is a simple way to ensure a better flavour. Or consider putting your ingredients onto a wooden plank soaked thoroughly in water, as this will create smoke that will permeate the food. Fruit woods like apple and cherry are good, and oak, maple, mesquite, hickory and pecan are popular choices.
Kettle BBQs
"If you're using a kettle barbeque (which reflects heat off a curved lid back onto the food and restricts the flow of oxygen through the coals), keep the lid on as much as possible once it's lit and don't overdo it with the fuel, or the grill will end up much too hot, resulting in overcooked ingredients.
Slow cooking on the BBQ
"For the more seasoned BBQ-er, coal briquettes can also be added to the small chamber of some grills once lit for a slow-cook chicken or pork shoulder. Patience is key here, it can take up to five hours to ensure everything is cooked properly. You'll also need a digital probe to monitor the meat and need to stay close by to adjust the temperature, adding soaked woodchips to the coals. The result will be worth it but resist the urge to peek by opening the lid, remember: if you're lookin', it ain't cookin'!
Be BBQ-Bold
"Your BBQ can do a lot more than just a simple burger or chicken wing. Barbequed fish is simple and delicious, try grilling sardines or salmon, just remember to keep the heat lower. Vegetable kebabs are a firm favourite too, simply skewer peppers, courgettes, onions, mushrooms and halloumi together for a tasty dish. Potatoes are also easy to fry up with garlic for a simple side dish and you could even make pizza, bread or brownies – great options for the kids to join in too.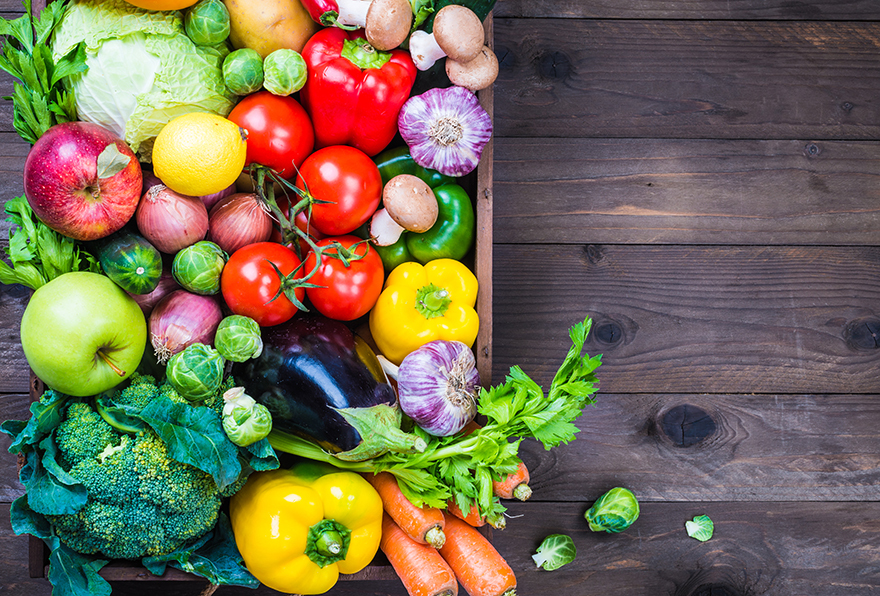 "Marinating meat before cooking is a sure-fire way to impress; rosemary mixed with lemon juice, salt, Dijon mustard and olive oil is the ideal marinade for a leg of lamb. Add a chunk of cheese to homemade burgers for a melt-in-the-middle surprise, or marinate a pork shoulder in barbeque sauce, Worcestershire sauce, apple cider vinegar and garlic for 5-6 hours before cooking for delicious pulled pork. Roast chicken is also a crowd-pleaser, try popping the chicken onto a half full can of Guinness or Coke to infuse the meat as it grills."
Check out a meat-free burger that's perfect for the BBQ . . .