Subscribe to My Weekly Specials
---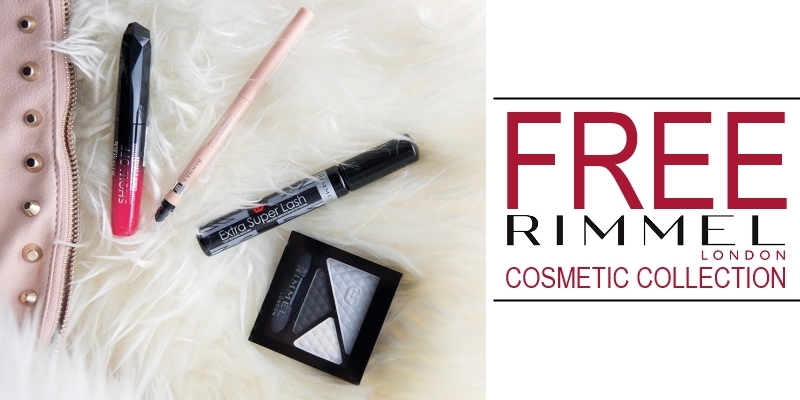 Subscribe today to My Weekly Specials from only £6 for the first 3 issues and save over £21 off the shop price! You will also receive this fabulous FREE Rimmel London Cosmetic Collection as a thank you. Enjoy the convenience of having each issue delivered free direct to your door – before it's even in the shops.
DON'T MISS OUT – SUBSCRIBE HERE!
Get ready to step out in style with our fantastic Rimmel London Cosmetic Collection. Step-up your fabulous look with Rimmel's Glam Eyes Trio Eyeshadow, perfect those lines with the Exaggerate Eye Definer and get killer lashes with ease using the Super Lash Building Mascara. As if that wasn't enough, it also includes Rimmel's Show Off Lip Lacquer to enhance your lips with a smooth satin shine, giving an intense look to any style!
As well as treating yourself to a My Weekly Special subscription, why not arrange one for a friend or relative? It's easy to arrange, and as each issue lands on their mat, they will be reminded of your kind thought.
My Weekly Specials are packed full with all the exciting stories and features that our readers enjoy! There will be interviews with your favourite celebrities, real-life stories, fun puzzles, up-to-date fashion and beauty news, and great cookery for you to try.
Great Reasons To Subscribe…
FREE Rimmel London Cosmetic Collection with every order!
SAVE OVER £21 off the shop price.
FREE UK DELIVERY direct to your door.
GUARANTEED to receive your copy before it's even in the shops.
NEVER MISS an issue of your favourite magazine.
Before you subscribe, enjoy a free sample on us! Just click here…