Buy Your Jeans For Genes Charity T-shirt Now
---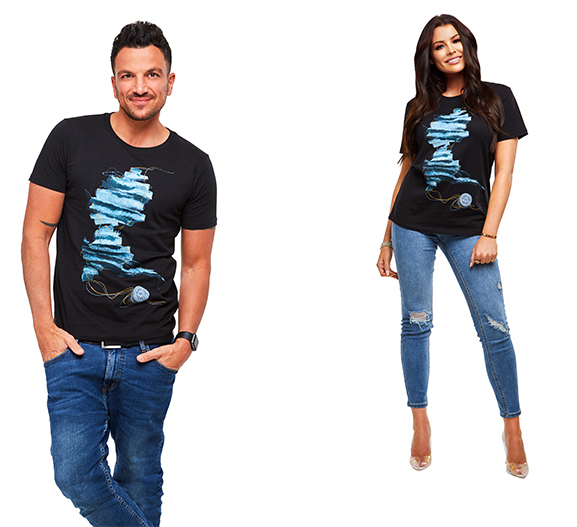 This year, Jeans for Genes teamed up with Kingston University students, encouraging them to submit designs for the 2018 fundraising campaign fashion T-shirt. This year's deserving winner was young Chinese designer and Master's student Chunchen Liu, and her incredible design was chosen by the prestigious Jeans for Genes fashion panel – including fashion royalty herself, Kate Moss. Celebrities Peter Andre, Jess Wright and Frankie Gaff are just a few of the celebrities supporting this great cause and modelling the stunning T-shirt!
Money raised from sales of the T-shirt will go towards helping to support children and their families with rare Genetic Disorders across the UK. There are around 6,000 genetic disorders. It is estimated that one in 25 children is affected by a genetic disorder. In fact, 30,000 babies and children are newly diagnosed in the UK each year. Some genetic disorders are apparent at birth while others are diagnosed at different stages throughout childhood, and sometimes into adolescence.
Genetic Disorders UK is the national charity that supports individuals and families affected by a genetic disorder. Monies raised from the sales of the T-shirt will fund the work of the charity and provide grants to organisations for projects that aim to transform the lives of the 500,000 children across the UK living with genetic disorders.
To make a donation and find out more . . .