Supermarket Style
---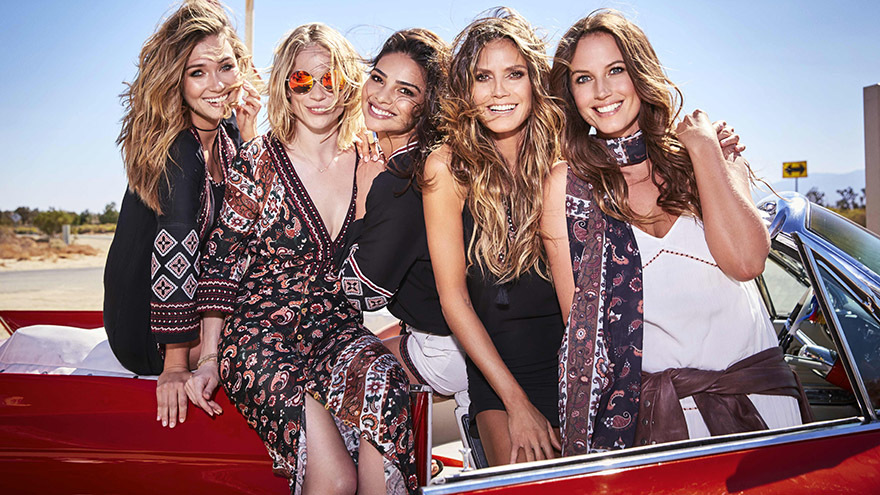 pic Lidl Esmara Heidi Klum
Supermarket Lidl and supermodel Heidi Klum are continuing their great collaboration this year with a capsule festival inspired collection with pieces starting from just £2.49.
Go Boho
The new #LETSLOVESUMMER range is for all ages, inspired by the bohemian fashion of summer festivals. Pieces from the collection feature eye-catching patterns, colourful fringes and flowing fabrics. Highlights include a striking floor length kimono and maxi dresses made for sunset dinners and beach walks.
Mix and Match
"With this collection, it was important to me to feature a variety of trendy summer styles to suit all occasions. Whether it be celebrating the season in a playful maxi dress or just soaking up the sun in patterned shorts and an airy tunic, the new pieces I've designed are not only stylish, but will help you feel great all summer long," says Heidi.
The #LETSLOVESUMMER collection will be available at all Lidl UK stores on Sunday 17th June.