A Fun Story For Father's Day
---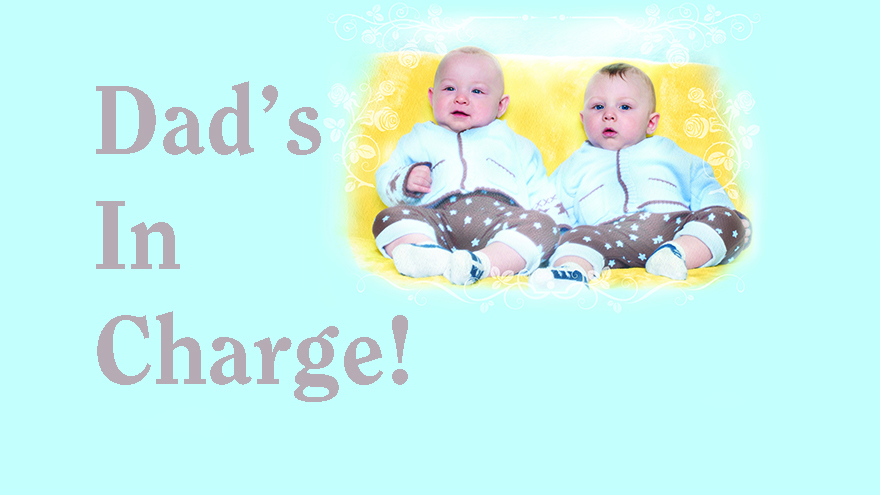 Written by Jan Snook
Swapping places now and then can make you more appreciative of the role you normally despair of …
"Here's the thing," David said to me – I'm Mike, by the way – as we raced down the elevator steps, past high-heeled secretaries and paunchy directors, then ran on to the Underground platform, coat tails flying, and slid between the closing tube train doors.
"Here's the thing: when it was Mother's Day, Miranda said that meant she could put her feet up all day, and her mother made it clear that I was supposed to buy presents for Miranda from the twins -you know, chocolates and flowers -as if they had the faintest idea what it was all about … "
We shuffled further down the carriage as more people crammed into the train at the next stop.
"Of course it's a charade, but we all do it," I interjected.
"Yes, and that's fine, but now, when it's about to be Father's Day, I discover the rules have changed: far from me putting my feet up and eating chocolates, I'm supposed to spend quality time with the twins by looking after them all day."
they're a full-time job!
"Miranda is planning on spending the day in London so that I can have them all to myself. I mean, they're nine months old. They can crawl. And they don't ever both seem to crawl in the same direction. I'm telling you, they're a full-time job!"
Two women strap-hanging next to us glared at David: invisible think bubbles above their heads spelled out "that's what it's like for your wife every day ", as clearly as if they'd spoken.
"Yes, well," David added lamely, seeing their look.
"So what are you going to do?" I asked, giving the women a disloyal smile which they saw through at once.
"I told Miranda it was fine as you would be coming to help me."
the  nappies were a shock!
Which is how I came to be in David's house, wearing jeans spattered ith baby rice and trying to coax a twin – Leo? Ben? One of them, anyway – to come out from under the sofa, before he smeared his chocolate-puddinged hands on the lemon velour cushions.
"Do they have a nap after lunch?" I asked, trying not to sound desperate.
Today they do," David said.
In the event they didn't have a nap. It appeared that the chocolates we had bribed them with earlier had been a shock to their systems: the resulting nappies were a shock to ours. Changing them involved an early bath for the boys.
carrot puree in each other's hair
Going out to feed the ducks and leaving the buggy a fraction too close to a delinquent eight-year-old and a muddy puddle resulted in returning home for a repeat performance of the bath routine. The third bath -high chairs too close at tea resulting in carrot puree in one another's hair – was one too many for the twins, who didn't like hair-washing.
"This time tomorrow we'll be heading for the Tube," I said dreamily, "after a peaceful day in the office."
A long hour later we had just managed to get the children into bed, and were tiptoeing out of the room, when we heard the key in the door. David punched the air with his fist in gratitude.
I don't know how you do it …
Miranda was standing at the bottom of the stairs looking exhausted.
"Did you have a good day?" David asked with commendable concern.
By way of an answer she tottered into the sitting-room and sank into a chair.
"When I think that I could have had a quiet day, just playing with the twins. Instead I battled on the Tube, nearly got knocked down by the traffic in Oxford Street, could barely see the exhibition I went to because of all the people. I don't care if I never go to London again! I don't know how you do it every day … "
Above her head David smiled with undisguised relief.
"You wouldn't want to change places, then?" he asked, dropping a kiss on her head as I crept away.
"Oh, by the way," she said as I was closing the door, "Happy Father's Day!"
Enjoy great short stories every week in My Weekly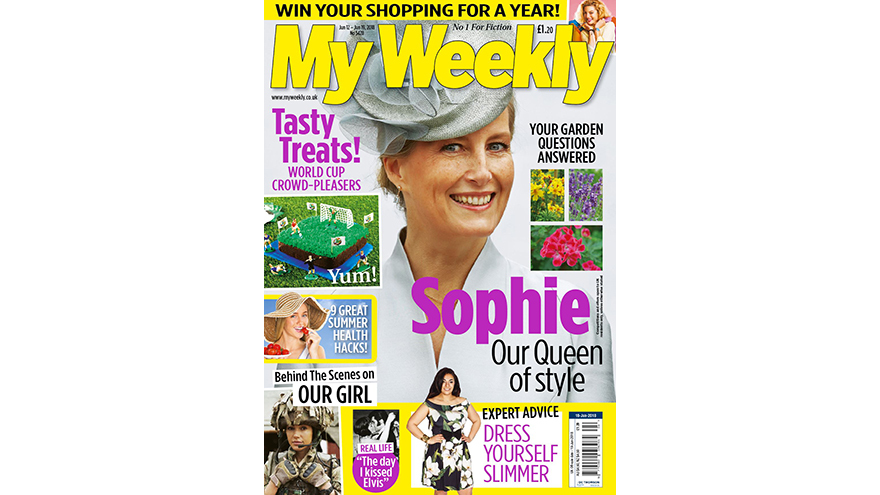 More free online stories