5 Ways To Make Your Summer Scent Last
---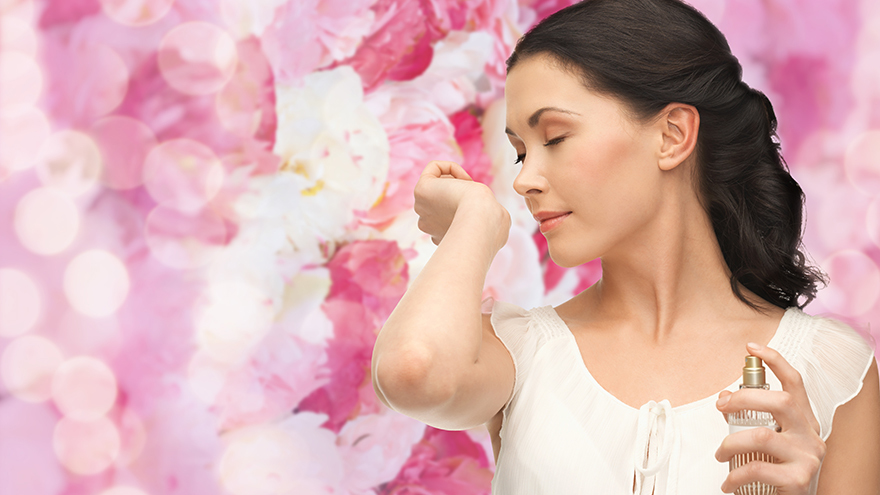 pic istock
Nail and Beauty expert Leighton Denny MBE says, "It might not come as a surprise that our fragrances and the way they smell changes during the different seasons. During the summer you will probably find that your scent fades faster than it would in the colder months! Here are a few tips to help you make the most of your summer scent..
Make sure you are hydrated!
"As we all know, drinking plenty of water is important in summer! However, did you know that it is also very helpful when it comes to keeping your skin scented? The oils in skin help to retain scent molecules, so the oiler the skin, the more intense your fragrance will be and the longer it will last. Drinking plenty of water will encourage the production of oil and keep your skin hydrated!"
Use an emollient layer between your skin and your perfume
"Low fat diets, stress, spicy foods and fast foods can all affect our body temperature and encourage the skin to throw off perfume.  If you add dry skin and pregnancy to the list you'll see why so many women complain about the staying power of their fragrance. The solution? Put an emollient layer between your skin and your perfume. 'Layer' your fragrance to extend its life. Use a fragrance-free body lotion or body cream, or one that matches the fragrance, to slow down the rate of evaporation and double the life of your fragrance. I created my LIGHT & DARK Original Touch Up Solid (£14.50, ld-boutique.com) so you can intensify and give more longevity to your scent, plus you can wear it alone so it's perfect for travel –  it's small, lightweight and a solid!"
Wear a lighter scent
"Summer heat increases the impact of odour. The hotter the weather, the more rapidly the 'notes' of a fragrance will leave the skin. The best way to combat this in hot weather is to wear a lighter fragrance and re-apply it more frequently."
Spray perfume on your clothes
"Perspiration can cause your scent to disappear quicker as it will mix and evaporate along with it. Spritzing clothes is one way of keeping your scent around a little longer – but be sure it isn't a delicate fabric, as perfume can stain some materials!"
Never keep fragrance in the sun
"And lastly – heat, light and humidity all play a part in breaking down your perfume's powers over time. Any fragrance that is kept out of its box and sat in direct sunlight isn't going to last more than a few months at most. If it gets hot then cold frequently it will sweat, and condensation can get into the juice, the scent will go cloudy, and you can say RIP to your EDP! So be sure to store fragrance in a cool, dark place."
Denny created his very own range of fragrances, LIGHT & DARK. The collection consists of two female and two unisex fragrances.
LIGHT & DARK EDP by Leighton Denny, £43.50 – can be purchased on www.LD-boutique.com