Celebration Savoury Scones
---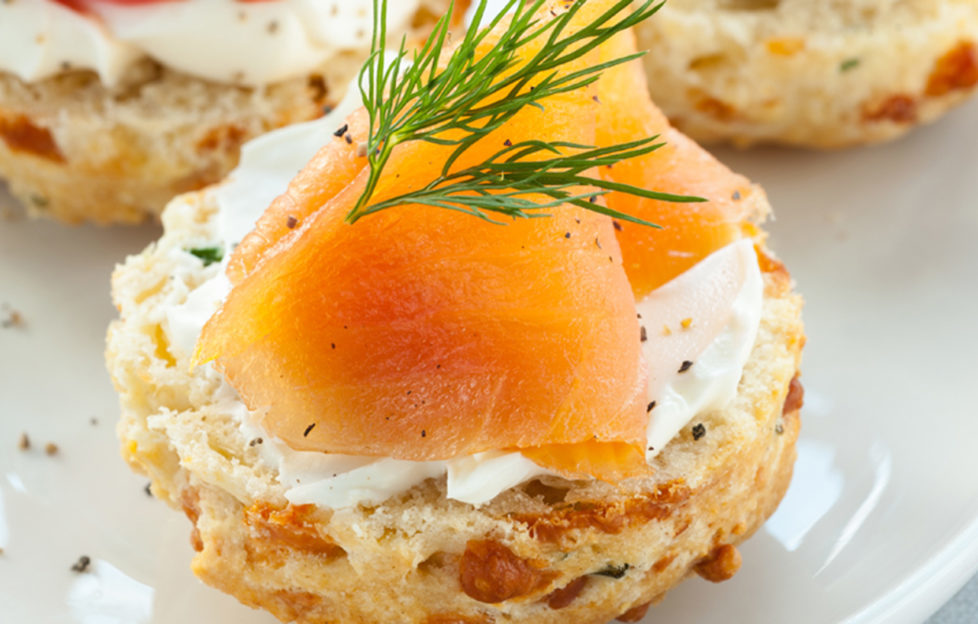 Credit: Sue Ashworth; Photography: Nathan King
These cheese scones are perfect for light lunches, as starters or canapes to share!
Preparation time: 20min
Cooking time: 18min
Preheat the oven to 220°C, Fan Oven 200°C, Gas Mark 7. Put a baking sheet into the oven to heat.
Sift the flour, baking powder and salt into a large mixing bowl. Rub in the butter until the mixture looks like fine crumbs. Mix in the cheese and chives.
Add just enough milk to the mixture to make a soft, but not sticky dough, mixing it in with a knife to bring the dough together. Flour your hands a little, then knead the dough lightly for a few moments. Turn onto a floured surface, and roll out to about 2.5cm thick.
Use a 5cm plain cutter to stamp out rounds. Avoid twisting the cutter. Re-roll the trimmings and cut out more scones. Arrange on the hot baking sheet. Quickly brush the tops with milk. Bake for 15-18min, until risen and golden. Transfer to a wire rack to cool.
To serve, split the scones in half. Spread each half with cream cheese and finish off with your chosen toppings.
Cook's tip: If using plain flour, you will need 2½ level teaspoons of baking powder. Use a proper measuring spoon, and sift it into the flour to ensure thorough mixing.