Say It With Flowers
---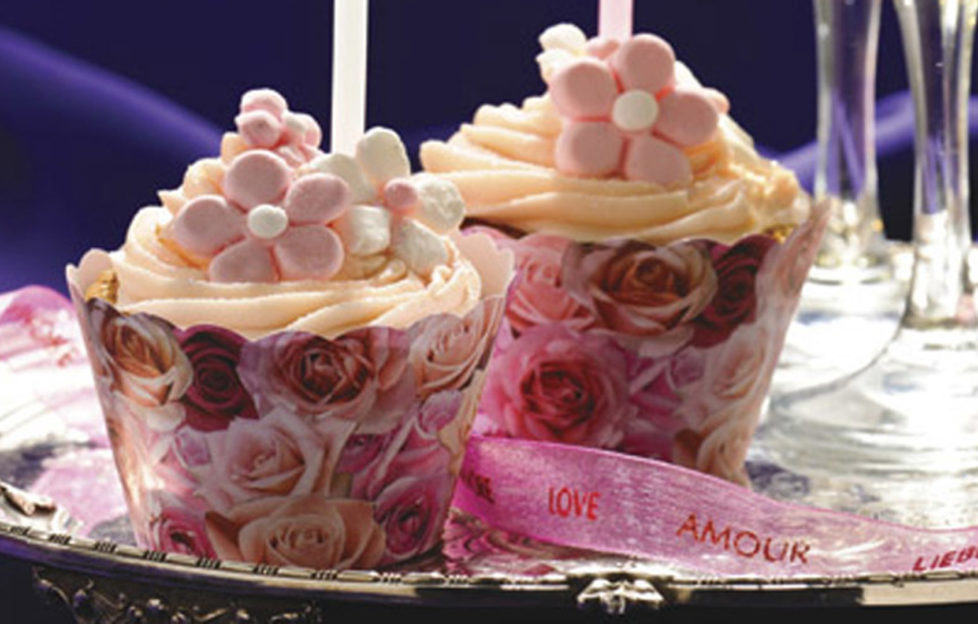 Credit: Ann Lowe; Photography: Upfront
Cupcakes to melt the heart
Serves: 20    
Preparation time: 15min
Cooking time: 20min
Preheat oven to 180°C, Fan Oven 160°C, Gas Mark 4. Place 20 paper cases into muffin or cake tins.
Cream butter and sugar in an electric mixer until pale and fluffy. Add beaten egg a little at a time, beating well. If mix starts to curdle, add a little flour. Mix in the sifted flour at low speed. Add the strawberry jam.
Divide the mix between the paper cases – use an ice cream scoop or a piping bag without a nozzle – filling them about half-full.
Bake for 18-20min until golden and springy to touch. Cool for at least 10min before icing.
Using an electric mixer beat the softened butter, cream cheese and icing sugar until light and fluffy. If too soft, add a little more sifted icing sugar. Add the pink food colouring.
Spread or pipe onto the cooled cakes and decorate with sugar flowers or rose petals and cover with rose patterned wrappers.