André Rieu: "My father inspired me enormously"
---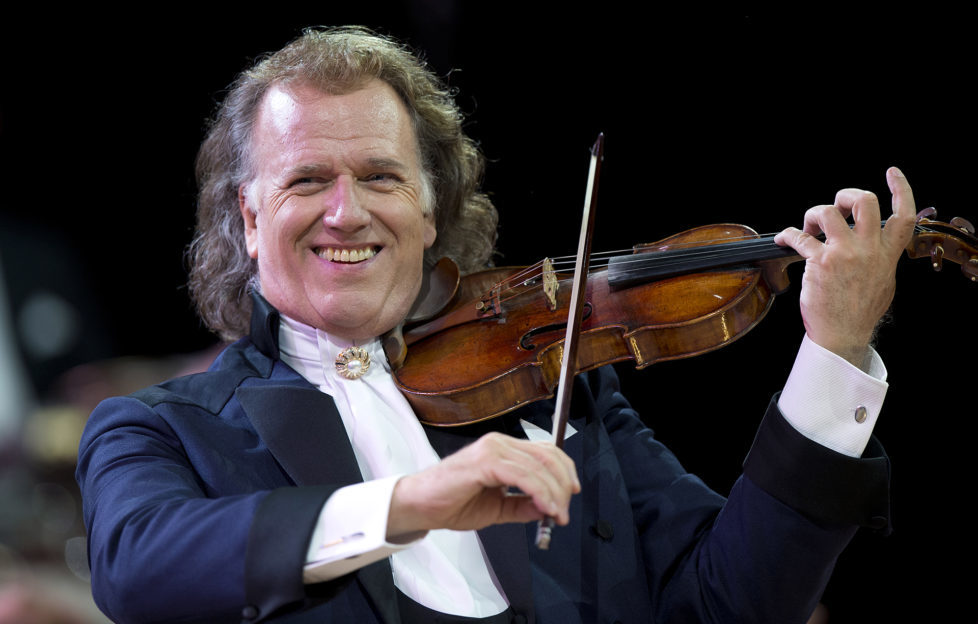 André Rieu
Hundreds of thousands of fans flock to hear the maestro in action each year. Joyful and full of energy, André Rieu says he was inspired by his father from a young age.
"I was born into a very musical family; my father was a symphony and orchestra conductor. My mother used to take all her children into her husband's concerts. I remember them well and they inspired me enormously!
"I was fascinated by the synchronic movement of the bows from the violin players; the way they all went up and down at the same time. It was magical."
André tours all over the world each year but one of his favourite places to perform is his much-loved hometown of Maastricht.
"I have seen lots of beautiful places but one of my favourite places to perform is my hometown of Maastricht. Since 2005, I have a tradition of giving a series of open air summer concerts on the Vrijthof Square.
"Maastricht is the oldest city in the Netherlands and I am so happy to be a citizen of this delicious town."
Next to music, family is another of André's greatest passions.
My wife, my children and grandchildren mean so much to me. I could not think of a life without them
"My wife Marjorie gives me good advice. Once, when I was thinking of quitting my studies at the conservatoire, she said to me, 'I am convinced that you are able to make so many people happy with the music you play. Cheer up, look at the sun, then the shadows will fall behind you!' She was right!"
So, from the man who once said 'a waltz a day keeps the doctor away', does that extend to dancing?
"To be quite honest, I am not able to dance to music. I did the waltz one time with my wife Marjorie who is a passionate dancer… but it almost ended in divorce, really!" He laughs.
"From that moment we decided that she would keep on dancing to music and I would devote my life to playing the music!"
André Riéu's Amore – My Tribute to Love is in cinemas nationwide on July 28-29, 2018 and he tours across the UK this December.
For an in-depth interview with André Rieu, pick up a copy of this week's issue of My Weekly on sale July 3-9 2018.