Fashion Buys For Cancer Patients
---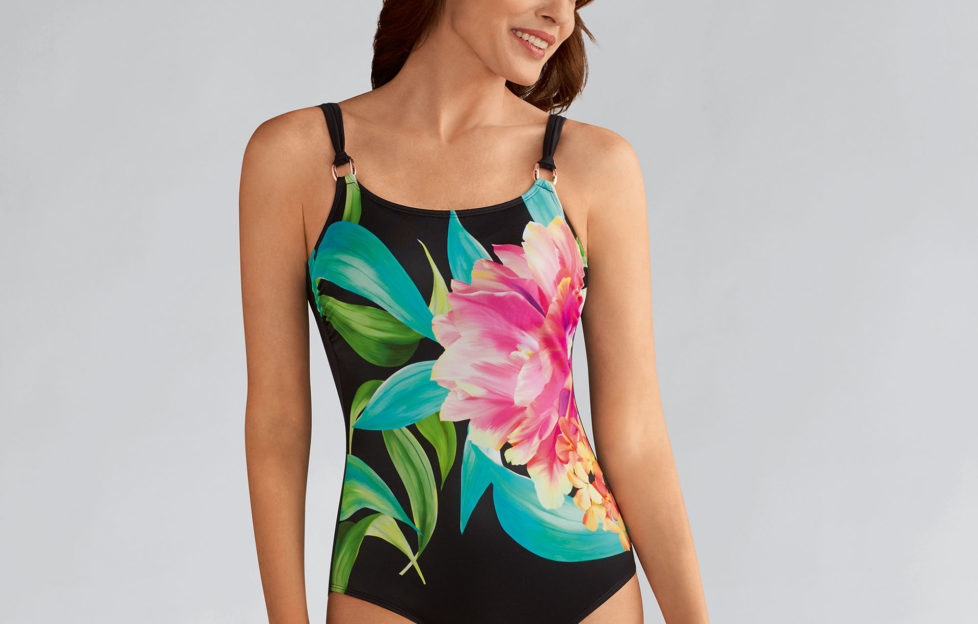 Pocketed Swimsuit £67.19
A brand new range of helpful and beautiful gifts designed to support people with cancer has been launched by Cancer Research UK this month.
The range includes more than 300 new cancer care products that patients can use to create their own bespoke hospital kits, or that can be purchased as gifts by friends and family who'd like to buy safe, comforting or practical items that show how much they care.
Beauty Boosters
Chemotherapy and radiation can affect your skin, hair and nails, so the range also features sensitive shampoo, moisturisers and even nail varnish.
Cancer Research UK's online shop will also be the only UK retailer of Lindi products, which are specifically designed to help soothe the skin and alleviate the effects of radiation and chemotherapy.
Comfy Swimwear
Donna Kane, a fitness instructor who has been receiving treatment for breast cancer was one of several supporters who volunteered to model and review the range.
Donna said: "I think it's fantastic that Cancer Research UK are selling cancer care products. There's still a stigma attached to having cancer and people have said 'I don't know what to buy you', this helps them to get practical, pretty gifts.
"The swimwear is really comfortable and the quality is lovely, the good fit means it doesn't cut into my scar. It's also great that the money is going back to the organisation."
One-stop Shop
Julie Byard, head of trading at Cancer Research UK said: "Whether you need a travel bag for a hospital visit, or sensitive shampoo, we hope to become a one-stop shop to help people with the side effects of treatment.
"From items such as headscarves and mastectomy swimwear that you'd perhaps expect, to lifestyle products such as wireless headphones and beanbags that can hold your tablet in bed or on the sofa – we hope these helpful little things will make a real difference for patients."
Price Matching
In addition, all profits from the range help fund the charity's life-saving work. The charity also offers price matching on all products, so if you find the same product cheaper elsewhere, they will refund the difference.
For more information or to order the cancer care products visit: cruk.org/cancer-care