Raspberry Flummery
---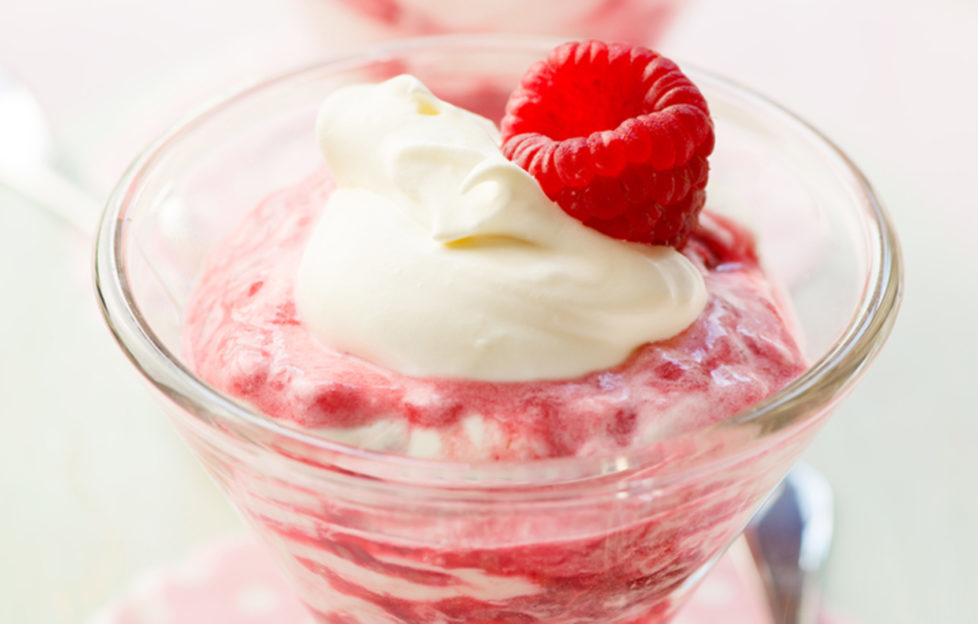 Credit: Sue Ashworth; Photography: Jonathan Short
An easy dessert you can make ahead – use fresh or frozen raspberries
Serves: 2
Preparation time: 10min
Reserve 2 raspberries for decoration. Crush the remainder with a fork and add the sugar.
Whip the cream in a chilled bowl until it holds its shape.
Put a spoonful of the crushed raspberries into 2 serving glasses, then add the remainder to the cream and spoon it loosely into the glasses.
Chill until ready to serve, topped with the reserved raspberries.
Cook's tip: For a low-fat, low-sugar version, use 0% fat Greek yoghurt instead of cream and use sweetener instead of sugar, or leave it out altogether.