Gardening – Good For The Soul?
---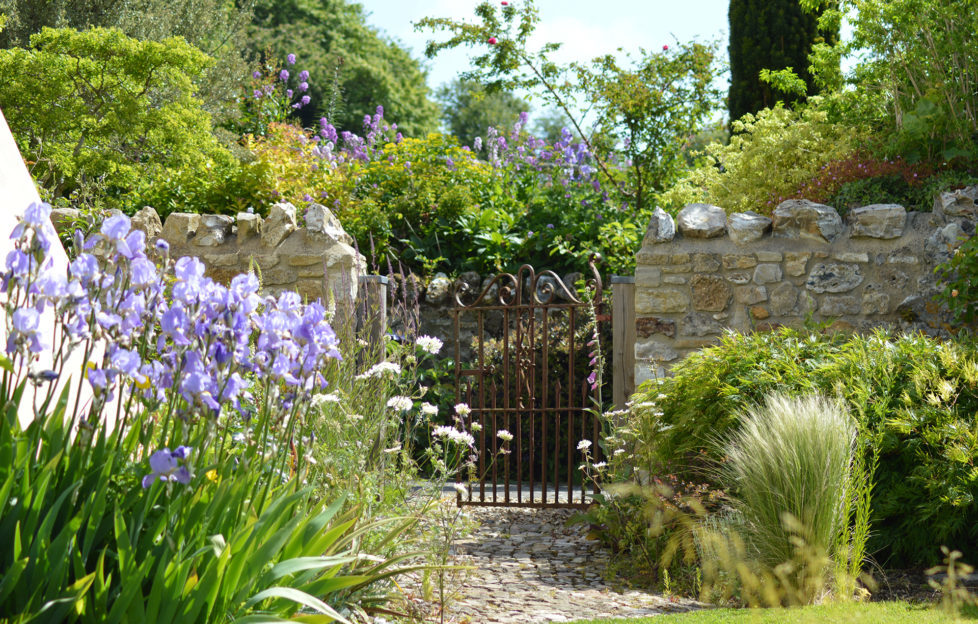 The National Garden Scheme has released new research as part of the charity's latest campaign, Open the garden gate to wellbeing, which reveals visiting a private garden is good for the soul – with over 85% of the charity's supporters reporting that being in a National Garden Scheme garden has a positive impact on their mental wellbeing and 8 out of 10 (80%) feel happier after visiting than before.
Despite almost all (98%) having their own garden, two thirds of respondents say visiting a National Garden Scheme garden can be a calming experience (67%) and an enjoyable way to spend time with loved ones (64%), around half say it aids creativity (53%) and gives you that feel-good factor because you're donating to charity (52%), and three quarters say it helps you learn about plants, flowers and gardening (77%).
Open the garden gate to wellbeing is being launched during the charity's annual Gardens and Health Week (18th – 24th August), and highlights the impact of gardens on mental wellbeing and encourages people to visit a private garden as an act of self-care. George Plumptre, Chief Executive of the National Garden Scheme, said:
"Visiting a National Garden Scheme garden is probably not the first thing people think of when they're looking to de-stress. But spending an hour or two wandering around a truly beautiful garden that has been lovingly cultivated by its owners, and enjoying a slice of homemade cake and a cup of tea, is incredibly restorative and rivals any other act of self-care that is commonly promoted.
"The National Garden Scheme isn't just about opening gardens for charity – we introduced Gardens and Health Week because we are passionate about promoting the many ways gardens are more than just scenic. As our latest research shows, the effect garden visiting can have on mental wellbeing is heartening and I would encourage anyone who would like an escape from their busy life to visit one of our gardens."
Emily Hodge, who, as a health psychology specialist, coach and therapist, supports people's health and wellbeing, said:
"With our worlds often full to the brim, whether from families, work or commitments, it's important to take care of our mental wellbeing. Garden visiting is great because it actually offers many ways to do this in one activity. Taking time out, being outside, connecting with nature and other people, being present and mindful, and learning about the space you're in, are all part of visiting a garden – and are recommended ways to build resilience, re-charge your batteries and feel happier."
As part of the National Garden Scheme's commitment to gardens and health, the charity commissioned the King's Fund to produce a report on the topic in 2016, when it also began an annual funding programme for projects which promote the health benefits of gardens and gardening. The charity subsequently launched Gardens and Health Week in 2017 to continue raising awareness.
In 2018, the National Garden Scheme gave £296,000 of the total £3.1 million charitable donations to gardens and health-related projects. This year's garden and health beneficiaries include Leonard Cheshire, who are developing horticultural volunteering projects and two sensory gardens for adults with disabilities in Bedfordshire and Western-super-Mare; Horatio's Garden, who are due to open two new accessible gardens in NHS regional spinal injury centres in Stoke Mandeville and Oswestry; and Maggie's, who are building two therapeutic gardens in its upcoming centres, in the grounds of specialist NHS cancer hospitals in Swansea and Leeds. 
Discover more about the impact of garden visiting on mental wellbeing . . .
 Find a garden . . .