Dearest Mama
---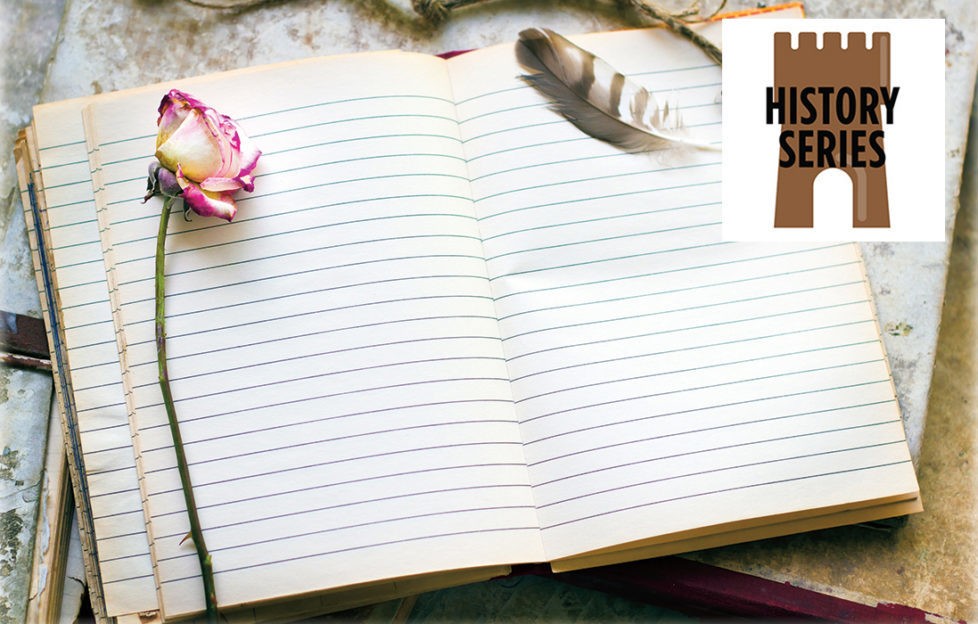 WRITTEN BY PAULINE SAULL
Although thousands of miles apart, Carrie and her beloved mum were still as close as ever
March 6th 1883
Dearest Mama and Papa,
Your letter arrived today and I took great delight in reading it over and over. Six weeks have passed since you wrote it, which really brings home just how far away I am from you.
Still, I'm not grumbling. We have settled very well. Harold especially loves it; he enjoys his work and we both adore Victoria which is a beautiful place, in many ways like Devon with lush rolling hills and wide sandy beaches.
Then of course, there is the wonderful weather. How Papa's creaking bones would appreciate such warmth. Will that make him smile? As you didn't mention his gout, I hope it has improved. Is he still able to tend his roses? And you say Tabby has had kittens again. What will you do with them all?
Our house is fine, Mama, you mustn't fret because it is a wooden structure. Had I known it would worry you, I would not have mentioned it, and the fact that we are on stilts is only to protect us from termites.
Now for my news. Next month the telephone exchange finally opens in Adelaide. Everyone is looking forward to this event with much excitement, and having already spoken with the manager, Harold tells me we will be able to book a call to England. Imagine, Mama, being able to actually speak to you across so many thousands of miles.
Oh, dear, excuse the blot on my writing, the thought brought a tear to my eye and I've made a smudge. How silly of me. Now, I am myself again and I wonder, as Brighton is so close you, could you be at the railway station on my birthday? According to the information Harold has been given, a public telephone centre is opening there within the next couple of weeks which will be able to receive overseas calls. That means we can arrange a booking from here for the twenty-second of May. The time difference is vast, so you may have to be in Brighton from early morning to evening, as at the moment we can't select a definite hour. But please try and be there, Mama, it would mean so much to me.
I get quite excited about hearing your dear voice again. It is almost twelve months since we said goodbye and each passing day does not make the missing of you any easier. My hope now lies with the telephone, for I know that if I am able to speak to you from time to time I will be so much happier. It will bring us closer, don't you agree?
On that note, I will close and rush to the post office.
The Orion sets sail for England tomorrow and I hope to catch the mail bag. You'll then have my letter in six weeks. It will be only a few weeks before my twentieth birthday and our telephone call.
So much to look forward to.
With lots of love, dear parents.
Your daughter Carrie.
May 23rd 1883 (late afternoon)
My dear parents,
Wasn't that wonderful yesterday? I can't stop thinking about it, Mama, the miracle of hearing you and Papa over those thousands of miles.
Our voices crackled and faded a little but goodness, that is only to be expected, and those funny delays when we both spoke at once which made us laugh. You both sounded just as I hear you sometimes in my dreams, your soft happy laughter and Papa's deep gruff, "haw, haw!" My only tiny complaint is that the call was too short, but better than nothing, I have to confess.
I was greatly relieved to actually hear you say you are both well, along with news of my dear sister's expected child. I shall write to her straight away offering my heartfelt congratulations.
And what do you think of this? After our call ended yesterday, Harold spoke with the manager at the exchange who informed him that quite soon many homes in England will have their own telephone! It would be wonderful if it were to happen, but I think he dreams a little, it seems such an unlikely idea. Can you imagine the expense of having such a contraption in the home? I can't begin to think how it could possibly work, but I do have to say times are definitely changing here. And very quickly.
We are connected to water-borne sewage now and the mayor has promised that by 1889, electric lights will be installed in the town. Such innovation, so I suppose anything regarding the telephone is possible.
I must tell you Harold too was thrilled to say a quick hello. He is very understanding, knows how much the call meant to me, and said he believes it is much harder for young women to leave their parents and home behind than it is for men. I suppose that is because they have employment and the company of other people at their place of work, but I shall endeavour to make friends and become more social in the future for I realise that our life is here now.
So, now, Mama. Can we agree on another time to speak? I thought the third of August would be splendid (your forty-eighth birthday as if you need me to remind you!) and unless I hear otherwise I shall book that date.
Isn't it exciting? I feel much happier, more contented since yesterday's conversation, and knowing there will be more in the future makes such a difference.
To close, then…
The day is beautiful, warm and sunny with a soft breeze coming from the water and I think I will pack a picnic for when Harold arrives home. We can sit by the river and maybe bathe in the shallows. Such bliss.
Love as always, Carrie.
Read other stories in our Historical Series…