Go Sober For October With Macmillan And Appletiser
---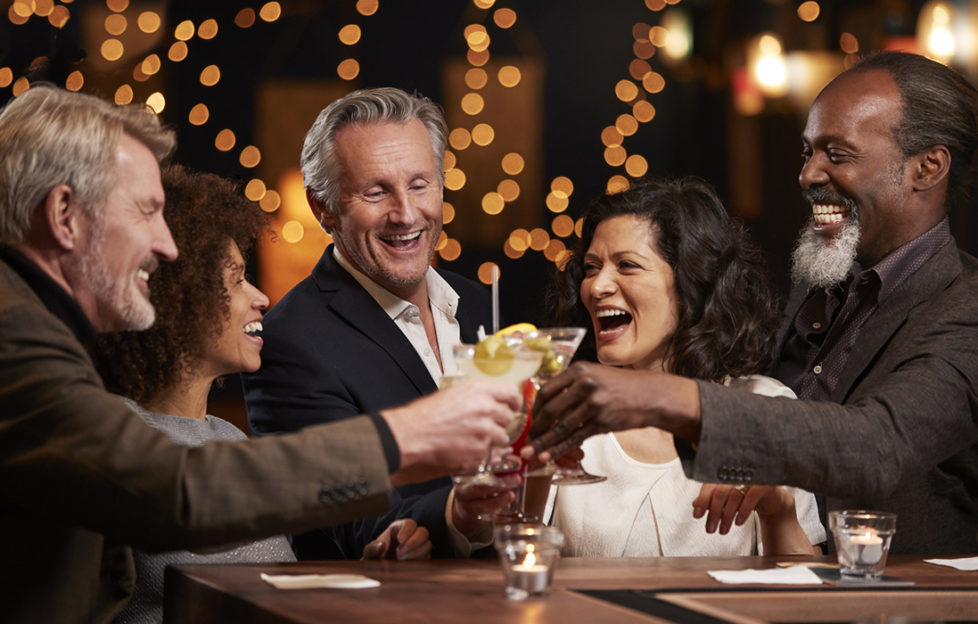 It's possible to socialise without alcohol - and it could make a big difference
Adults in the UK are set to spend more than £2 billion on alcoholic drinks this October.
New analysis from Macmillan Cancer Support says more than £70 million is being spent each day in Britain's homes, bars and restaurants.
Macmillan is once more running its Go Sober For October fundraising challenge, and highlighting how else this money could be spent. In fact, it could make a huge difference to people living with cancer across the country.
One Month Of Booze Equals 10 Years Of Care
For example, the £2bn the entire UK spends on alcohol in one month could fund all of Macmillan's services for more than a decade.
This includes healthcare professionals, as well as information centres that support thousands of people with cancer and their loved ones each day.
One Day Of Booze Equals 400 Nurses
Put another way, the UK's daily booze budget of £70 million would fund more than 400 Macmillan nurses for three years. This could help over 200,000 people with cancer live life as fully as they can.
Now autumn has arrived and with it, Go Sober for October.  Tens of thousands of people will give up alcohol for 31 days to raise money for people living with cancer.
Macmillan is encouraging everyone to take a break from the booze for a month. But don't stay at home – make the most of alcohol-free options such as these mocktails. Of course you'll also be raising vital funds to help people living with cancer.
You Might See Benefits Too
Cara Grantham is fundraising marketing manager at Macmillan Cancer Support. She said, "It's staggering to hear that in October alone the UK will spend over £2 billion on alcohol.
Spent differently, this money could have a huge impact on the lives of people with cancer. It's enough to cover the costs of all of Macmillan's services for more than a decade.
"This October, we're asking people to give up alcohol for the month. Go Sober for October, asking friends and family for sponsorship. Not only will you be raising vital money for a fantastic cause, but you might also see some benefits for yourself."
More Thought Provoking Statistics
The typical monthly booze budget in the UK, £42 per head (ONS data), could help staff on Macmillan's free Cancer Support telephone line handle and respond to two enquiries. The service is a lifeline for people worried about cancer, helping deal with over 150,000 enquiries last year alone.
If one adult gave up alcohol for one month and donated what they'd usually spend, this could fund Macmillan's Online Community forum for one hour. In this time, 744 people affected by cancer could give and receive support on anything to do with cancer.
Each adult in the UK is expected to spend £30,000 on alcohol in their lifetime – £493 a year.
Macmillan estimates that people in England are the biggest spenders on alcohol each year (£505), followed by Scotland (£470) and Northern Ireland (£421), with the Welsh (£341) spending the least.
Help people with cancer live life as fully as they can. Become a 'Soberhero' for Macmillan by signing up to Go Sober for October .
Appletiser is the headline partner of Macmillan's Go Sober for October campaign, encouraging people to go sober for the month and raise money for Macmillan Cancer Support. For more information visit www.gosober.org.uk
We have some deliciously refreshing Appletiser mocktail recipes  for you to try, too…