FREE Mary Berry Cookbook when you subscribe to My Weekly!
---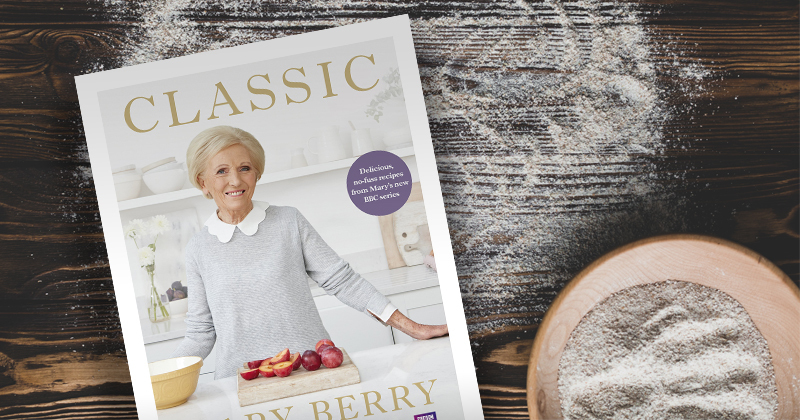 Subscribe to My Weekly today from only £6 for the first 13 issues and save over £24 off the shop price! You will also receive this fabulous FREE "Mary Berry: Classic" Cookbook as a thank you. Enjoy the convenience of having each issue delivered free direct to your door – before it's even in the shops.
DON'T MISS OUT – SUBSCRIBE HERE!
Britain's most trusted cook, Mary Berry, has been showing the nation how to make delicious, foolproof food for decades. This collection from her landmark BBC One series brings together everything we love about Mary – wonderfully simple but utterly dependable recipes that are essential for every home. These are recipes everyone can enjoy cooking and eating, no matter their time, budget or confidence. Featuring all the recipes from Mary's Classic television series, each accompanied by Mary's no-nonsense tips and techniques, this stunning step-by-step cookbook ensures perfect results every time. From ever-popular classics like Rack of Lamb with Orange and Thyme Sauce or Lemon Meringue Pie, to a perfect loin of pork with apple sauce, Mary cooks alongside you every step of the way.
As well as treating yourself to a My Weekly subscription, why not arrange one for a friend or relative? It's easy to arrange, and as each weekly issue lands on their mat, they will be reminded of your kind thought.
My Weekly magazine brings you the perfect mix of great reading to inspire and entertain. We're No 1 for fiction, with entertaining short stories and serials from best-selling authors and up-and-coming writers.
Great Reasons To Subscribe…
FREE "Mary Berry: Classic" Cookbook with every order!
SAVE OVER £24 off the shop price – pay only 46p per issue.
FREE UK DELIVERY direct to your door.
GUARANTEED to receive your copy before it's even in the shops.
NEVER MISS an issue of your favourite magazine.
Before you subscribe, enjoy a free sample on us! Just click here…