Jess Castle and the Eyeballs of Death | M B Vincent
---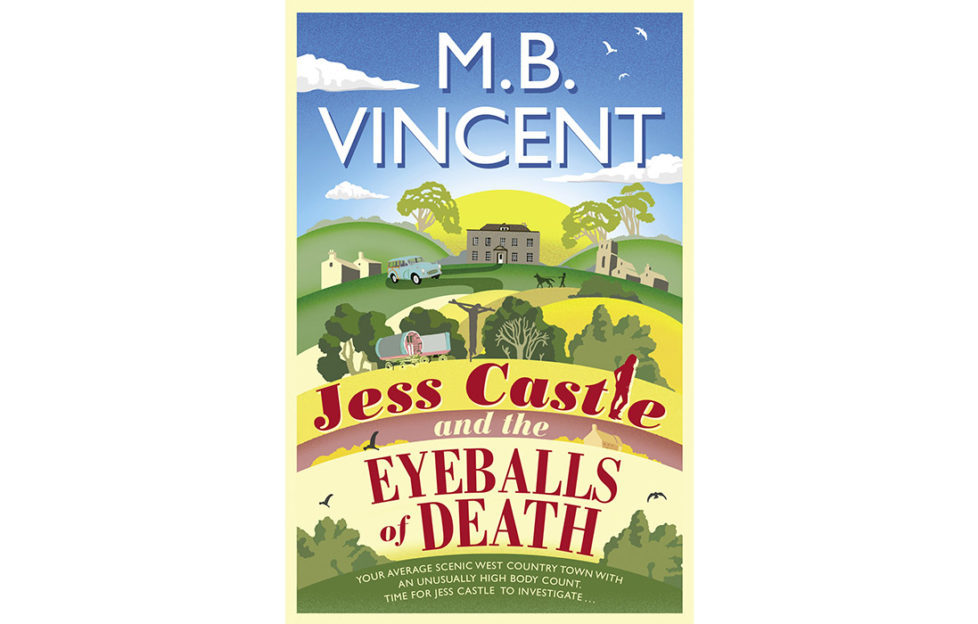 REVIEWED BY BABS BEATON
Cosy crime with a dose of gore!
Jess Castle is running away. Again. This time she's running back home, like she swore she never would.
Castle Kidbury, like all small towns, hums with gossip but now it's plagued with a rash of gory murders. Jess instinctively believes that the hippy cult camped out on the edge of town are not responsible for the spate of crucifixions that blights the pretty landscape.
Her father, a respected judge, despairs of Jess as she infiltrates the cult and manages, not for the first time, to get herself arrested.
Rupert Lawson, a schooldays crush who's now a barrister, bails her out. Jess ropes him in as she gatecrashes the murder investigation of DS Eden – a by-the-book copper who admits that intuitive, eccentric Jess has the nose of a detective.
As the gory murders pile up, there's nothing to connect the victims. And yet, the clues are there if you look hard enough.
The characters are quirky but very real
I found this novel rather strange… in spite of the grisly crucifixions and some very threatening suspects, the language was very… well, almost frivolous. I felt in places it tried too hard to be comedy, and yet somehow it worked.
The main characters – Jess, especially, and her friend Mary, but also her straight-laced judge father and his housekeeper, Bogna – along with a whole host of secondary characters, were all very quirky. Yet in spite of their weirdness, they seemed perfectly real.
Hard to categorise in a genre, this was a funny, cosy crime (but with a dose of gore) with a loveable detective, and an outlandish female hero who solves the murders while also sorting out her troubled relationships.
Perfect uplifting reading to curl up with on the cold, dark nights to come.
Jess Castle and the Eyeballs of Death by M.B Vincent is published in paperback by Simon & Schuster, RRP £7.99, available from Amazon
More great detective fiction reviews: