Save Money At The Christmas Markets
---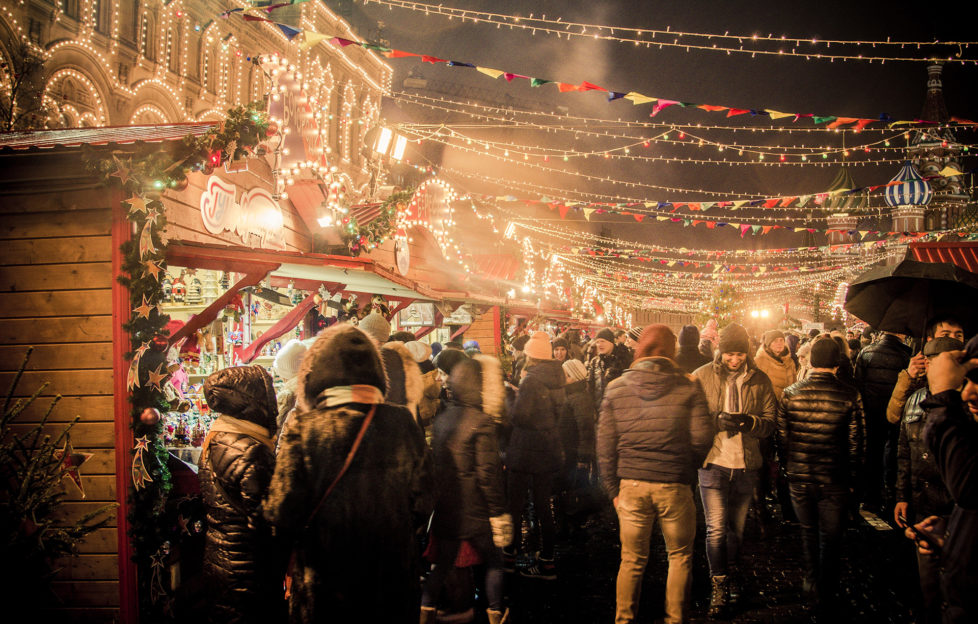 Pic: Daniil Silantev
The festive season is nearly here and Christmas markets are opening everywhere! For some, the enchanting wooden huts, colourful fairground and gleaming skating rink means we can spend more money than we bargained for. But fear not, we've some great tips around saving money at this year's Christmas markets, ensuring you have enough cash left over to spend on that extra mulled wine:
1 Do some background reading 
Having local knowledge will really help you browse the markets because you'll have a rough idea of the wonderful things available – and costs. This is especially useful if visiting a foreign country where you may be unfamiliar with currency or exchange rates.
 2 Don't be afraid to barter 
Don't be intimidated by a title – lots of Christmas markets are run by locals and are cash only, which may mean the opportunity to haggle. You never know, the vendor may be willing to negotiate or make you a deal. If buying for family and friends, why not quote another price you've seen – or ask if they'll do a bulk discount? Familiarising yourself with the local language can be a big benefit when haggling because the locals will respect the effort and may reduce the price. Brush up on exchange rates before a barter so you know exactly what you're paying.
3 Resist overbuying food and drink
While there's nothing better than the delicious smell of Bratwurst and Gluhwein, there is such a thing as buying too much. Figure out the foods you'd like to try before you go or do some research into the local delicacy, you might try something you've never tasted before!
4 And don't worry if you're charged for a mug deposit!
It's fairly common for market stalls to take a deposit for the mug, so don't be shocked if the drink seems more expensive than you originally thought. You will get the money back when you return the mug – just enjoy your drink and relax!
5 Organise your travel money  
 For lots of market stalls, cash is still the primary method of payment. Whilst there's often a cashpoint on site, this can leave you with an unnecessary transaction charge. Best to visit a local cashpoint before you go or, if visiting a Christmas market abroad, plan ahead and order your money online in advance. You can then collect locally before you head off or, better still, take advantage of free secure home delivery.
Travellers can lock in a foreign exchange rate for a trip before Christmas by adding currency to a prepaid card or visiting a Thomas Cook store.
6 Try not to buy for yourself
We're all guilty – you're browsing for a gift, and you end up finding something for yourself! A lot of the time it ends up being something you don't really need. Resist the urge to treat yourself, however enchanting the markets might be. Even the most careful planners sometimes get swept up in the moment!
7 Live like a local 
If you're abroad, there's a lovely opportunity to buy family and friends a present they might not find in the UK. Ask locals for recommendations on where to buy souvenirs or mementos which are unique to the destination, and within your budget.
8 Be strict with your budget (make a list – then check it twice!)
This is the simplest, yet most effective way to control your Christmas market spending. Make a list of family members or friends you're looking to buy gifts for and how much you're willing to spend. It will become much easier to resist impulse spending on unnecessary presents (or the extra hot chocolate!) if you have it written down.