Ann Widdecombe's Strictly Return!
---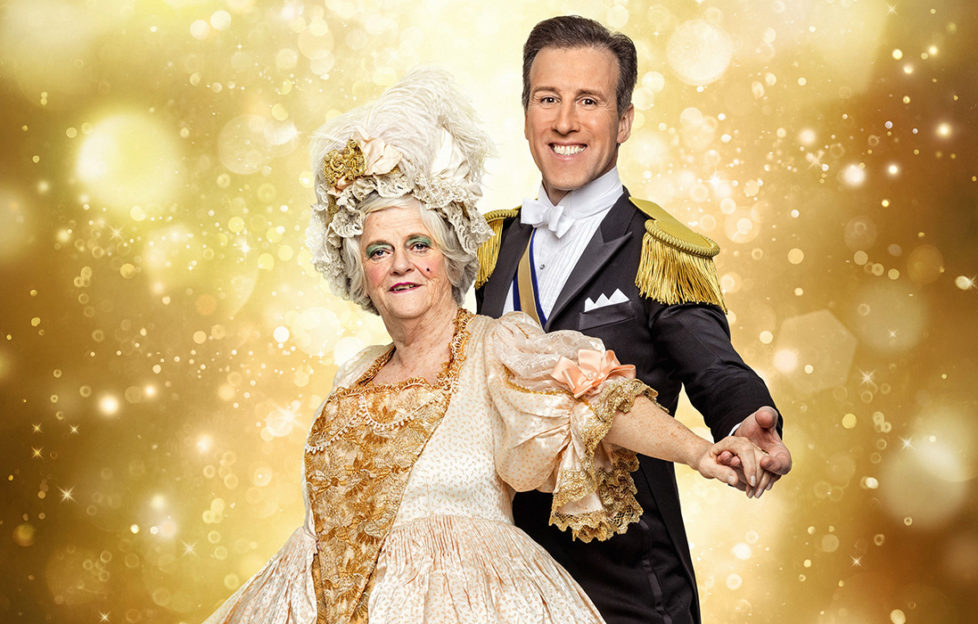 Strictly Come Dancing's Anne Widdecomb and Anton Du Beke - (C) BBC - Photographer: Guy Levy
Don't miss Ann and Anton on Christmas Day!
Just 14 more sleeps until the Christmas and, more importantly, the Strictly Come Dancing Christmas Special! And this year, at 71, Ann's back!
The teetering foot tapper and former Conservative MP appears to be just as excited as we are for her long-awaited return, but it does mean more glitz, glamour and gunky hairspray.
Ann laughs,
I'm really looking forward to the fun! But I don't much like the glam stuff. It takes me hours to wash the muck out my hair – and I don't imagine they'll let me go on Strictly in my gardening trousers – but I do look forward to the atmosphere!
The Strictly star will return to our screen as one of Cinderella's ugly sisters, and dance once more with her former professional partner Anton Du Beke.
But her Strictly journey might not stop here!
Ann teases, "It might be quite fun to do the Strictly tour again, as well. Let me stress, I haven't been offered but if I were I would say yes!"
The Strictly Christmas Special will air on Christmas Day, BBC One.
For more, read our Strictly exclusive with Ann Widdecombe in the latest issue of My Weekly, on sale now!