Chicken & Leek Pies with Deliciously Light Red
---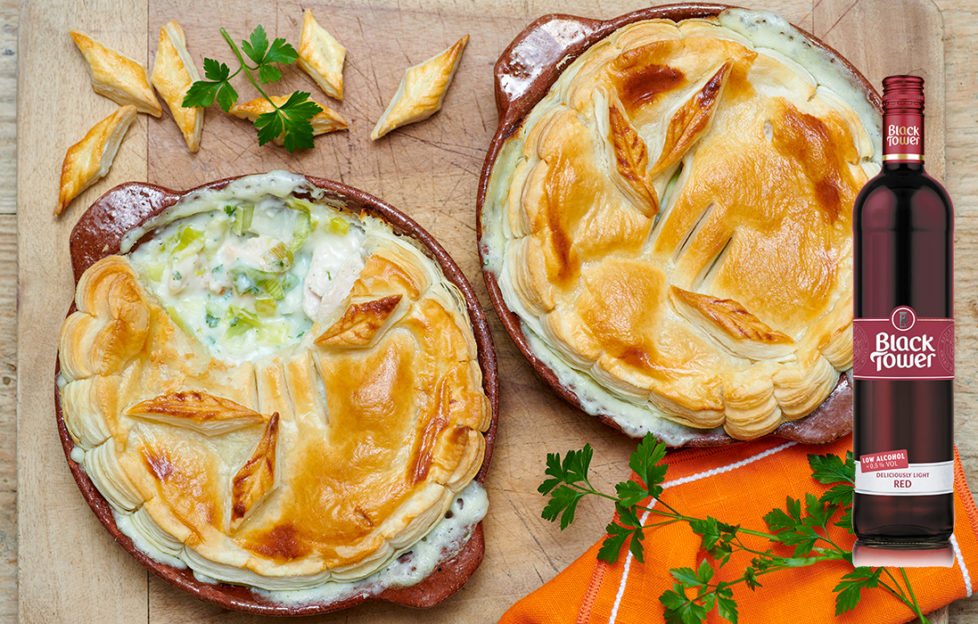 This Black Tower Deliciously Light Red has aromas of blackcurrant and spices and is warm and smooth to taste. A gentle process extracts the alcohol to create a great-tasting drink with less than 0.5% alcohol.
Pair with red and white meats and heavier cuisines, like this delicious Chicken, Leek & Parsley Pies from this week's issue. All the delicious recipes in the issue are suitable for freezing – make double and freeze one for later!
Pick up a copy of  My Weekly January 12 and make more of your freezer!