Beat Seasonal Headaches With Mocktails!
---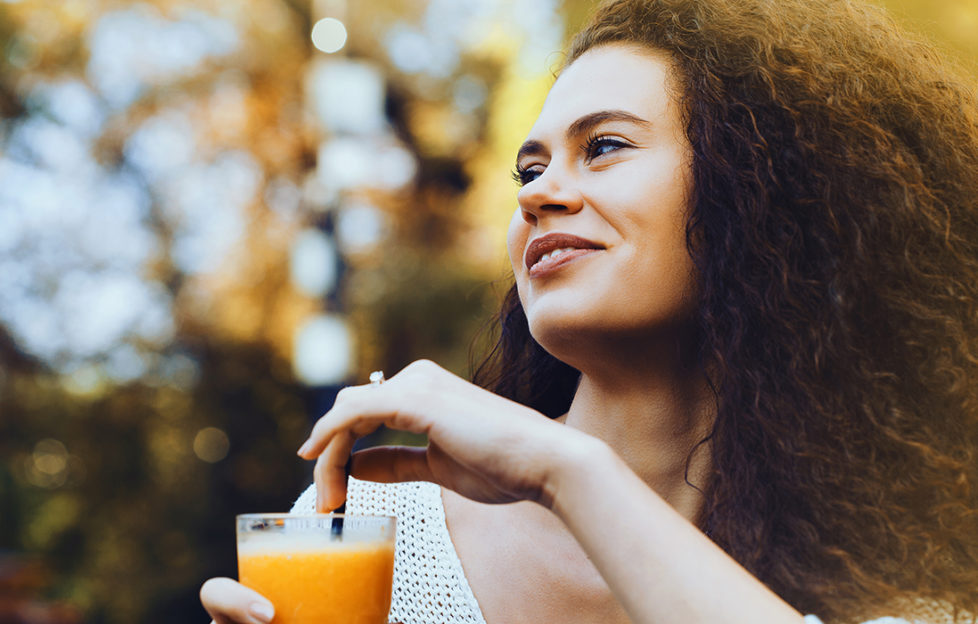 Picture: iStockphoto
Are January blues giving you a headache? Nurofen has teamed up with mixologist Paul Tvaroh of Lounge Bohemia in Shoreditch to create three non-alcoholic cocktails for you to try at home. So you can unwind without the risk of a sore head – and they'll make Dry January a lot more bearable too!
New research from OnePoll, funded by Nurofen, shows that headaches don't only hurt. They also have an impact on our sex life (50%), mood (79%) and even our ability to do activities we enjoy, such as playing with grandchildren (71%).
As many as 8 out of 10 people have occasional tension-type headache
The OnePoll findings indicate some people are unsure how to best treat headaches, potentially suffering unnecessarily
Many people do as little as possible to treat their pain with almost half (47%) simply taking a 'wait and see' approach to a headache or choosing to ignore it
When they do treat a headache, up to three-quarters are not completely satisfied with how quickly pain relief kicks in or how long it lasts
Post-Christmas debt, cold winds, driving in the dark, and stuffy, overheated rooms – all can lead to a headache. So why not unwind, treat yourself to a delicious, healthy mocktail or three and wake up without the hangover!
And Now For The Mocktail Recipes…
Frozen Spiced Apple: 100ml pressed apple juice, 25ml cinnamon tea, 5ml ginger cordial and 2 drops vanilla essence.
Infuse the tea for at least 5min to ensure a strong flavour. Once cooled, mix the tea along with all the other ingredients in a blender.
Freeze in a shallow tray and once frozen, scrape the mixture out using long strokes with a fork to create a granular cocktail. Transfer into a glass to serve.
Mock Mulled Wine: 100ml beetroot juice, 25ml tonic syrup, ½ tsp cocoa powder, 1 cinnamon stick, 1 star anise.
Mix all ingredients into a pan and heat until simmering gently.
Strain and serve in a heat resistant glass. Garnish with the star anise and cinnamon stick.
Winter Orange (for the more advanced cocktail maker): 50ml orange juice, 50ml tangerine juice, 5ml bergamot juice, 25ml water, 4 cloves, 1/2 sheet gelatine (or agar as a vegetarian alternative).
Soak gelatine sheets as instructed on the packet. Add the cloves to the water and bring to the boil. Remove from the heat and add the pre-soaked gelatine.
Once the gelatine has dissolved, add all the juices and pour into a siphon bottle. Shake the bottle before charging with a cream charger and place in the fridge to chill for 30min.
Serve in a round glass or clear bauble.
Paul comments, "There's no reason why a non-alcoholic cocktail can't be just as creative as an alcoholic one. These recipes mean you can avoid the headaches but still enjoy a sophisticated cocktail experience."
Advice On How To Beat That Headache
So if a headache does strike, how best should you treat it?
Fin McCaul, managing director of Prestwich Pharmacy and Fellow of the Royal Pharmaceutical Society, comments, "Headache can have a considerable impact. Often by the time people come to the pharmacy, it's when they are really suffering.
"It is important to understand your pain and to know that you can address it early rather than just seeing if it will go away or not.
"There are a range of pain relief options available that can reduce headache, so you can get back to your day. If you are unsure, seek advice from your pharmacist to help you find a good option."
Nurofen is committed to educating people to understand more about pain, and how to manage it effectively. Headaches can have a big impact on your day, so treat early with Nurofen Express Liquid Capsules.
Nurofen Express Liquid Caps are suitable for headache and start to get to work fast so that you can get back to the important things in life. They provide faster, more effective headache relief than standard paracetamol*, and versus standard ibuprofen they are absorbed two times faster.
*400mg dose vs 1,000mg standard paracetamol.
Find out about headache myths and how to manage your pain