Berry Bonanza Pancake With A Chilled Rosé
---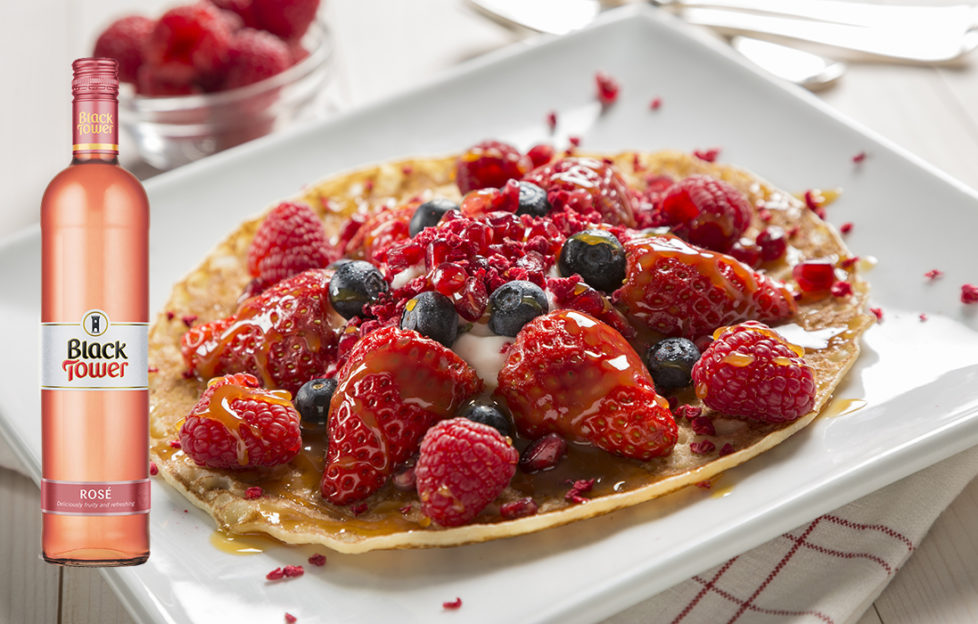 Black Tower have suggested their Rosé to go with this Berry Bonanza Pancake recipe from our selection in this week's issue. We've a whole feast of flippin' amazing varieties for you to try, just in time for Pancake Day on March 5!
Pick up the magazine now for recipes for pancake toppings like Banoffee Caramel, Double Choc Nutella and Berry Bonanza. We also include the basic recipe for French pancakes, which are thin and the ideal base to stack or add toppings.
Black Tower Rosé is one of the most successful wines within the Black Tower range. It's lively taste and aromas of red berries in combination with it's subtle sweetness make this blend a wine to enjoy on many occasions. Priced £5, it's available nationwide.