The Hairy Bikers Can Help You Lower Your Cholesterol
---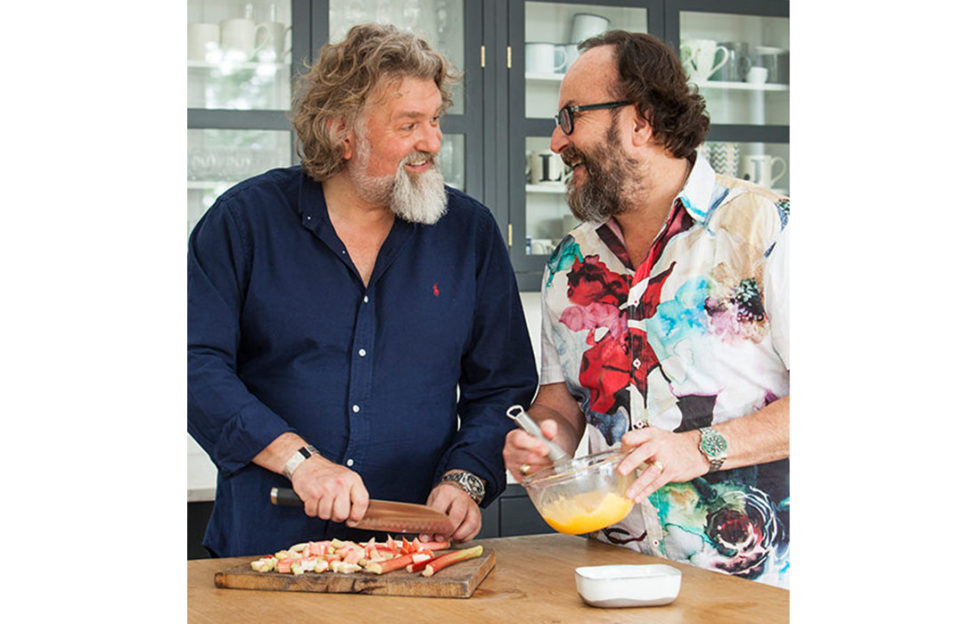 Si and Dave, The Hairy Bikers
Well known for their love of hearty, home cooked meals, Si King and Dave Myers, aka The Hairy Bikers have teamed up with Benecol, to highlight the importance of lowering cholesterol and maintaining a healthy diet. Having previously lived with high cholesterol, Dave and Si embarked on a journey to lose weight and get healthy. They explain: "We've made some big changes to shape up and now we're focusing on simple switches to maintain our health into the future. We've been in a good place for a number of years, eating more healthily whilst still enjoying our food!"
Renowned for their BBC2 cookery series, Dave and Si's most recent endeavour has been their Mediterranean Adventure, which focuses on the health benefits of the Mediterranean diet, including lowering cholesterol levels and healthy weight management. They say: "Switching certain ingredients or foods to help lower your cholesterol can be simple, and it can certainly still be delicious. For example, try using Benecol spreads on your bread, toast and in cooking instead of butter and if you're partial to a yoghurt, why not try Benecol Greek Style on cereal in the morning?"
According to HEART UK, over half of all adults in the UK have raised cholesterol, which is a major risk factor for the development of coronary heart disease. The Switch to Wonderful campaign aims to educate and encourage people across the UK to make small, everyday switches to lower cholesterol and make their hearts happy, by demonstrating that a balanced diet can still mean delicious food, too. Making simple switches means you don't have to make big changes to your diet or lifestyle. Including products containing cholesterol-lowering plant stanols – such as swapping your normal butter for a cholesterol lowering spread – and switching to healthier versions of everyday products are great ways to help reduce high cholesterol levels and contribute to a healthy lifestyle.
Nutritionist Sarah Franciosi says: "Cholesterol is found naturally in the blood. Predominantly produced in the liver, but also found in foods such as red meat, high fat cheese, butter and eggs, cholesterol is essential for maintaining good health, but it becomes a problem when the level in your blood is too high.
"Raised cholesterol is a common problem, however, following a healthy diet and lifestyle can help to lower cholesterol levels and can therefore reduce the risk of coronary heart disease."
The Benecol range contains plant stanols which are proven to reduce cholesterol levels. The Benecol range includes a number of products such as spreads, bars, yogurts and yogurt drinks. Make your food do more by switching ingredients to create healthier, more exciting meals.
To find out more about Benecol, cholesterol and recipe inspirations . . .