Travel in the Footsteps of Iconic Women
---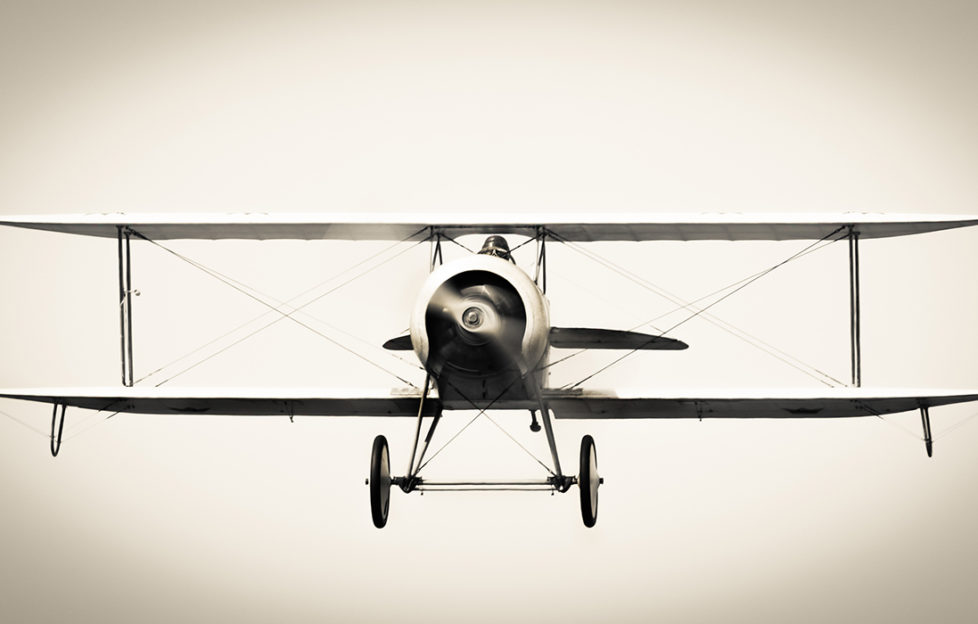 Amelia Earhart
International Women's Day is celebrated across the globe on Friday March 8 so what better time to remember the mould-breaking women throughout history who've taken their own bold steps towards gender equality. Why not visit the cities where their stories began?
Booking.com, the global leader in connecting travellers with the widest choice of incredible places to stay, is celebrating with a list of destinations where iconic women made history, and with Booking.com research revealing that 42% of global female travellers plan to do more independent travel in 2019, now is the perfect opportunity to take a solo trip and follow in the footsteps of these inspirational women.
Amelia Earhart, born July 24, 1897
Amelia was an American aviator and the first woman to fly solo across the Atlantic Ocean in 1932. In her lifetime she achieved a number of flying accomplishments, set many other records and wrote books about her experiences. She was also a member of the National Woman's Party and an early supporter of the Equal Rights Amendment. While she first made headlines for her first transatlantic flight as a passenger with Wilmer Stultz, she described her actions as "just like baggage" and set out to achieve the feat solo later that year. She was also key in setting up the Ninety-Nines, an organisation championing female pilots.
As a pilot, Amelia traveled to many destinations. Her most iconic voyage of solo transatlantic flight though took her from Harbor Grace, Newfoundland, landing safely at a farm near Derry, Northern Ireland nearly 15 hours later.
Follow Amelia's trailblazing route by visiting one of these key landmarks. Prepare for take-off at Harbor Grace by visiting the Conception Bay Museum, learning more about the area and Amelia's famous flight. Alternatively, close to the point of Amelia's landing, is Northern-Ireland's second largest city, Derry, with a rich history and culture of its own to keep travellers entertained.
Where to stay: The Bayside Bed and Breakfast is a short drive from Harbor Grace, the perfect base to explore the starting point of Amelia's  journey and take in the serene surroundings of Canada's most easterly province. Start the day with a hearty breakfast at the property before heading to the nearby museum to learn more about Amelia's heroic journey.
Where to stay: If your trip takes you to Amelia's landing point, Crawford Square Apartment in Derry is the perfect base for a city break. While Amelia's voyage took her to nearby farmland – she  intended to reach Paris but had to divert – you can instead take in the metropolitan sites of the city itself by taking a stroll along the 17th century walls of Derry.
Frida Kahlo, born July 6, 1907
Mexican artist and feminist icon Frida Kahlo is famous for her portraits and self-portraits in a folk-art style which combined both realism and surrealist elements. Frida was part of the post-revolutionary Mexicayotl movement, which sought to define a Mexican identity and her works continue to inspire popular culture and raise questions of identity, postcolonialism, gender, class and race in Mexican society.
Feet, what do I need you for when I have wings to fly? – Frida Kahlo
Kahlo spent most of her childhood and adult life at her family home in Coyoacán, Mexico City now known as the blue house which is publicly accessible as the Frida Kahlo Museum. Frida is also famous for her relationship with fellow Mexican artist Diego Rivera who she married in 1928. In 1930 Frida and Diego moved from Mexico to settle in San Francisco, USA, where Frida showed her painting of the pair "Frida and Diego Rivera" at the Sixth Annual Exhibition of the San Francisco Society of Women Artists. They later returned to their native Mexico.
Where to stay: The Coyoacan City Lofts offer travellers their very own home from home just a short stroll from Frida's family home, now the Frida Kahlo House Museum. The apartments offer a terrace for guests to enjoy and bask in Frida's home suburb.
Where to stay: In 2018 San Francisco honoured its connection to Frida's iconic life by renaming a street in Ingleside in her honor. Visit the street for yourself while staying just a short drive away in the bustling hot spot near Union Square. The Axiom Hotel offers boutique modern accommodation in a century-old building with a great location. The hotel is also the perfect base to explore the nearby San Francisco Museum of Modern Art if you're feeling inspired by Frida's legacy.
Marie Curie, born November 7, 1867
Marie is famously renowned as the first woman to win a Nobel Prize, and in fact the only woman to date to win twice. Marie was a physicist and chemist who conducted groundbreaking research on radioactivity, a term she coined and developed the theory for, discovered the elements polonium and radium and the techniques for isolating radioactive isotopes. Marie Curie was born in Warsaw, Poland and later moved to Paris, France where she became the first female professor at the University of Paris.
Marie Curie founded the Curie Institutes in both Paris and Warsaw, which remain major research centers today, and the cities are perfect destinations for anyone wishing to step into Marie's trailblazing footsteps.
Where to stay: Stay in the heart of Marie's home city of Warsaw at the Novotel Warszawa Centrum. Perfectly located, this hotel is opposite the Palace of Culture and Science and a short walk from Warsaw Central Train Station. The Maria Skłodowska-Curie Museum is just a short train trip away for those looking to learn more about the life and work of this iconic woman physicist and chemist.
Where to stay: While Warsaw is where Marie Curie's life began, she made Paris her home and it too boasts a small museum in her honor. The Musee Curie celebrates Marie's legacy and broader radiological research situated in her former lab. Le 66 bed and breakfast is just a short stroll away from Marie's museum in 5th arrondissement, the perfect spot for travellers interested in food, literature, history and art.
Cleopatra, born 69 BC
An iconic figure in ancient history, Cleopatra was the last active ruler of the Ptolemaic Kingdom of Egypt. A historical figure renowned for her beauty, she was a well-educated leader and spoke several languages. Under her rule, Cleopatra secured a number of military alliances and even her own romantic liaisons which have been well featured in works of art and dramatisations, cemented her place as a female icon in history.
Cleopatra's legacy is most famously linked to her capital, Alexandria, Egypt. Although the ancient city she knew no longer remains, modern Alexandria still boasts a beautiful harbour overlooking the Mediterranean for today's visitors. Cleopatra famously joined Julius Caesar in Rome, Italy and he even dedicated a golden statue of her in the temple of Venus Genetrix.
Where to stay: While not quite statues in your honour, experience the celebrity treatment with a private sandy beach overlooking the Mediterranean sea at the Four Seasons Hotel Alexandria At San Stefano. To feel even closer to the ancient history of the area, the Graeco-Roman Museum is an archaeological museum just a short drive away.
Where to stay: At the time of Caesar's assassination, Cleopatra had settled in Rome, making her mark on the city beyond the statue in her honor, with many women adopting the look of her exotic hairstyle and pearl jewelry. The New Generation Hostel Santa Maria Maggiore is the perfect city base for those wanting to explore Cleopatra's second home, and just a short walk from the Temple of Venus Genetrix where her statue once stood. Offering both en suite private rooms and shared dormitories, this hostel is also a short walk from the Colosseum and Termini station, the perfect sightseeing base.
Anasuya Sarabhai, born November 11, 1885

Anasuya was a pioneer of the women's labour movement in India and she was supported in her work by Mahatma Gandhi, with whom she set up Gujarat's oldest labour union for textile workers. The union later paved the way for the founding of the Self-Employed Women's Association of India (SEWA), the founder of which Ela Bhatt, Anasuya mentored.
Anasuya was born in Ahmedabad, India, the largest city and former capital of the Indian state Gujarat. Orphaned at a young age, Anasuya left for England to study Medicine but later switched to study at London School of Economics (LSE). In London, Anasuya was influenced and inspired by the suffragette movement.
Where to stay: Anasuya's former home in India now forms the Calico Museum of Textiles, a museum devoted to centuries of Indian fabrics and weaving techniques, the industry of which Anasuya's trailblazing activism helped to protect. The Hyatt Regency Ahmedabad offers the perfect base to explore the central business district and surrounding areas, just a short drive from the Calico Museum.
Where to stay: While studying at LSE, Anasuya was inspired by the local suffragette movement. The school itself is based in Westminster, on the boundary between Covent Garden and Holborn, historically known as Clare Market. Nearby Apt No 9 is the perfect homestay to explore the local area and be inspired yourself by London's metropolis.