Easy Mango "Cheesecake" With Classic Riesling
---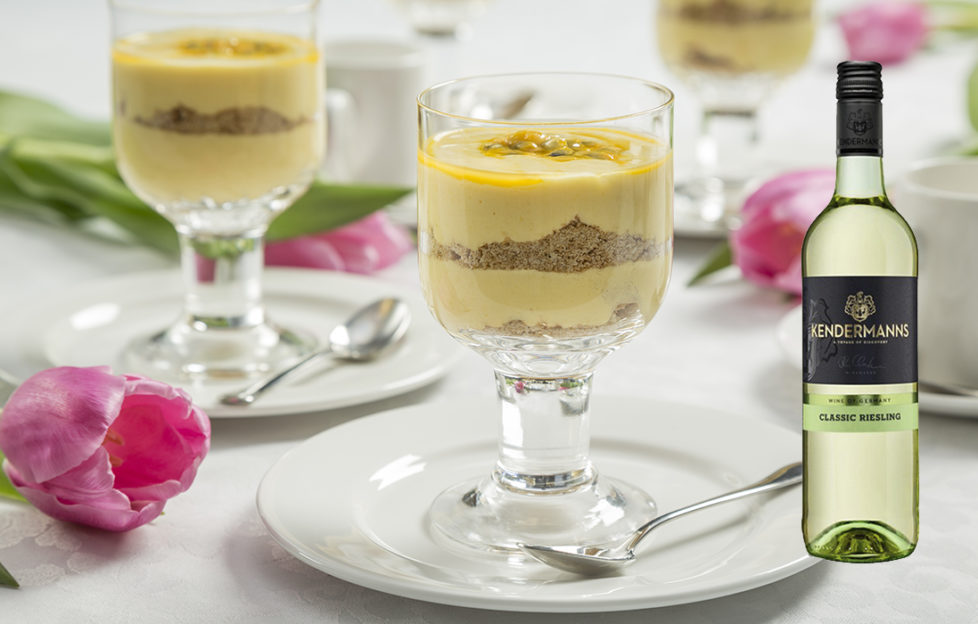 If you're looking for a great choice of wine to accompany this light and lovely pudding, Black Tower's Classic Riesling is ideal. Riesling is Germany's most noble and popular grape variety and Kendermanns Classic Riesling is an elegant wine from this renowned grape. With nuances of apricot and lime, this deliciously smooth Riesling is full of fruit and very refreshing.
The Cheesecake recipe is served in a dessert glass, and is much lighter than the traditional pud. We've this recipe plus a light and lovely selection of delicious desserts in the latest issue, out now, including Baked Bananas With Pecan Nuts and Maple Syrup, Elderflower Bavarois, Honeycomb Mould and Roast Rhubarb With Orange & Rosemary.
We're giving away 4 bottles of Black Tower's Classic Riesling this week online – enter here for your chance to win!