50 Years Of Gardening
---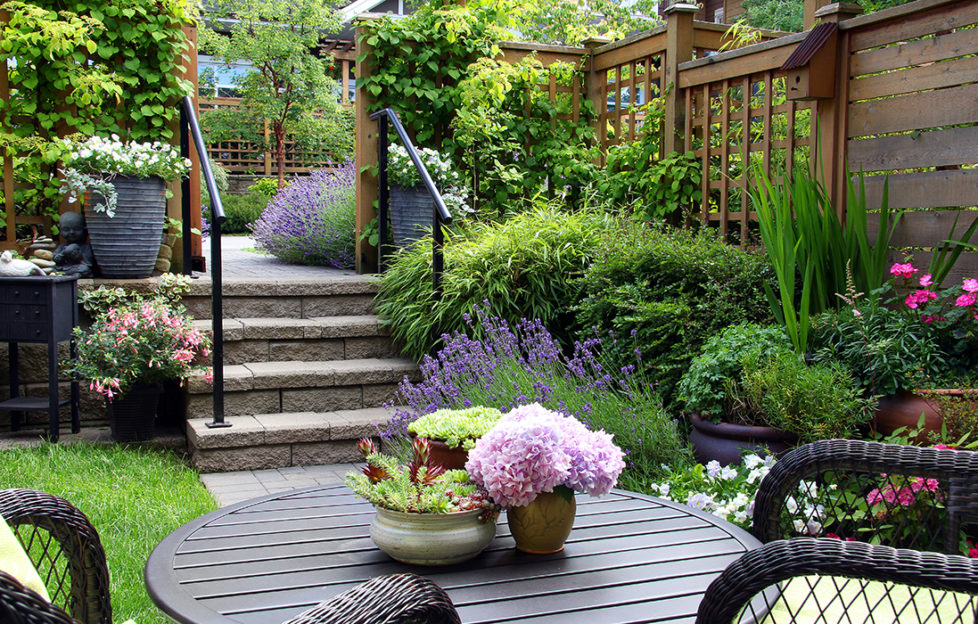 Gardens today are now a relaxing extension of the home Pic: Istockphoto
DIY retailer B&Q marks the 50th anniversary of it's first store opening by taking a look back at how UK gardens have changed in the last five decades…
When B&Q opened the doors to its first store in 1969, gardens in the UK were largely a place to hang up the washing and grow plants. Fifty years later, our gardens have transformed into stylish outdoor rooms made for entertaining and relaxing. Tim Clapp, Head of Range for Horticulture and Garden Care at Kingfisher, looks at how things have evolved…
The Relaxed Garden
"One of the biggest changes in gardens has been the transformation from regimented formal schemes, into more relaxed spaces for entertaining family and friends, or having a moment of calm. If you think about the typical 1960s garden, everything had its place in a very segmented way; a place for a vegetable patch, for shrubs and flowers, usually bordering a well maintained lawn. You may have sat out in a deckchair on a nice day but it wasn't somewhere you'd spend a lot of time relaxing.
"Now gardens are so much more integrated, there's a real merging of plant life, hardy plants with shrubs, vegetables with flowers. Everything's brought together in a way that is more relaxed and more in keeping with nature, and working with your garden's natural scheme."
Today, B&Q's Kitchen Garden range, makes it easy to incorporate a vegetable patch into your garden. The Verve Large Stackable Raised Bed be can be mixed and matched with the Small Raised Bed – helping you create a personal growing area, regardless of the size of your space.
An Extension of the Home
"The garden really is an extension of the home today. Leisure furniture such as the Denia range is now very similar to indoor styles with sofas, cushions, and throws and thanks to outdoor heaters and lighting, the weather doesn't dedicate when we can spend time in our gardens. It's a space that can be enjoyed all year round."
Today, in an emerging trend that reflects the move to bring the indoors outside, customers are increasingly 'zoning' their gardens. Whether it's an area for the kids or a barbecue station for the grown-ups, zoning with fencing or decking provides peace of mind knowing that there is a place for everyone.
Easy ways to zone:
Choose different types of surfaces – artificial grass, paving and decking
Use fencing and panels to break up areas
Plan how you will use the garden and zone according to your needs – grow your own area, seating for relaxation, nature area, alfresco dining and barbecue space…
A Garden Not Just for the Gardener
"Gardens today are not just for gardeners; there's a real awareness now of the impact gardens have on the wildlife that live in and around our outdoor spaces. As result, we're seeing gardens become more harmonious with nature, as gardeners nurture wildlife by providing places to shelter, forage and feed. The aesthetics of a garden isn't so much of a priority now as it was in the 1960s, in fact a bit of untidiness is even acceptable in helping to encourage wildlife in. Being in your own garden and seeing such amazing wildlife just metres from your home can bring real enjoyment as well as a sense of having done something good for the environment."
Over the past 50 years, B&Q has taken some important steps to help its customers welcome nature into their gardens and outdoor spaces. In 2018 the retailer was the first to remove all neonicotinoid pesticides from its flowering plants where they present the biggest risk of harm to bees.
Green and Colourful All Year Round
"I think the improved quality of plants and flowers has been the biggest transformation in making gardening easier. Thanks to new plant technology, flowers and plants now last for longer, are better quality and more resilient; you don't need to be an expert gardener to plant roses and busy lizzies successfully. Roses in the 1970s were notoriously difficult to grow, often diseased and damaged easily. Now, thanks to improved breeding, they're so much easier to plant and look after. At B&Q, we work closely with growers and breeders to look for ways to improve the quality of our plants. Last year, we worked with breeders to bring back busy lizzies which had disappeared in 2012 after a widespread Impatiens Downy Mildew disease hit the UK and Europe."
Visit one of the 300 B&Q stores around the UK, or diy.com for more information.