Celebrity Mums & Daughters In "Untouched" Photoshoot
---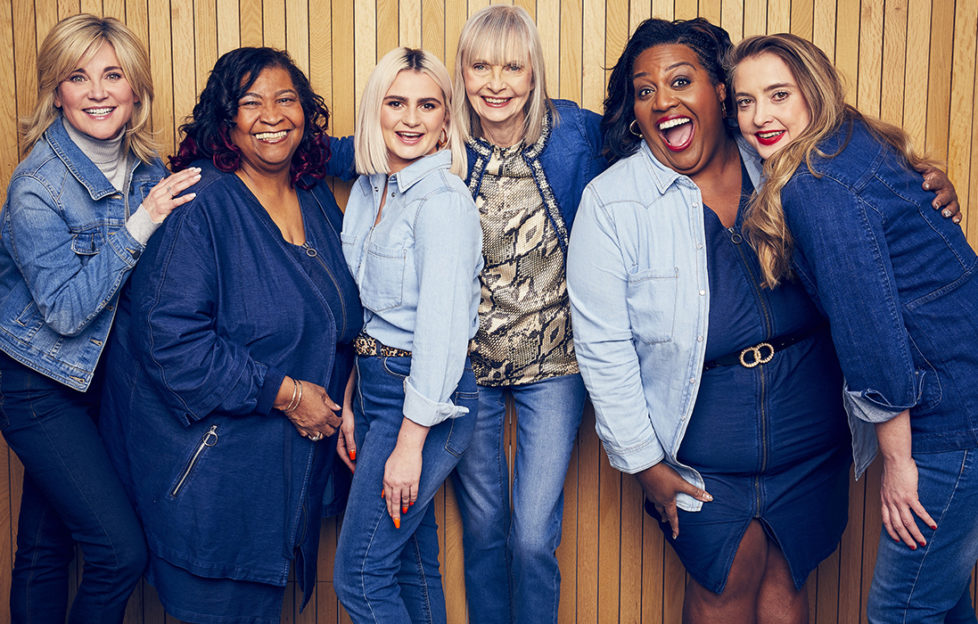 There's plenty of laughter as three celebrity mum and daughter duos, with ages spanning six decades, show off the latest Spring/ Summer fashion from online retailer JD Williams.
TV presenter Alison Hammond and her Mum Maria, Anthea Turner along with stepdaughter Claudia Bovey, and original supermodel Jan De Villeneuve and daughter Daisy, were brought together for a shoot to celebrate Mother's Day.
The feelgood images of the mums and daughters show that style has no age limit. Amazingly the women have a collective age of 310 years.
The photos are also completely untouched by airbrushing. This is part of the retailer's ongoing commitment to use age-appropriate women in its marketing and advertising, showing women as they truly are.
"Always borrowing clothes"
TV presenter Anthea Turner (58) posed alongside stepdaughter Claudia Bovey (22).
Anthea said, "Being a stepmum is one of my favourite roles. I wasn't lucky enough to have my own children, but I knew as soon as I met them that I would adore these three little girls.
"It was great to work with Claudia. I especially loved getting to choose our shoot outfits together. Claudia is always borrowing my clothes. We lived together until quite recently and my clothes would often go missing for days at a time!"
Trying a different style
TV presenter Alison Hammond (44), who appeared alongside her mother Maria (70), said, "The shoot was fab! We don't usually wear denim, so it was great to try a different style and we both loved it.
"My mum and I definitely share a similar style and we're still as close as ever. She inspires me every day with her zest for life and positivity. I always take that on board in my own life."
Inclusion and diversity
Veteran supermodel Jan De Villeneuve (73) was photographed alongside her daughter Daisy (43).
Jan said, "Style is very personal to me and I believe that it's down to the individual rather than age.
Certainly I am living through some of the most exciting times of my life. I am as interested in fashion in my seventies as I ever was.
"I'm also finding more fulfilment in modelling now that we are in an era of greater inclusion and diversity."
Style transcends age
JD Williams spokesperson Suzi Burns said, "We wanted to mark Mother's Day this year with a shoot to celebrate that very special mother-daughter relationship, while also showing that style transcends age.
"It was a lively and laid-back shoot with a lot of laughter – and all the women looked amazing!"