How To Destress In 60 Seconds
---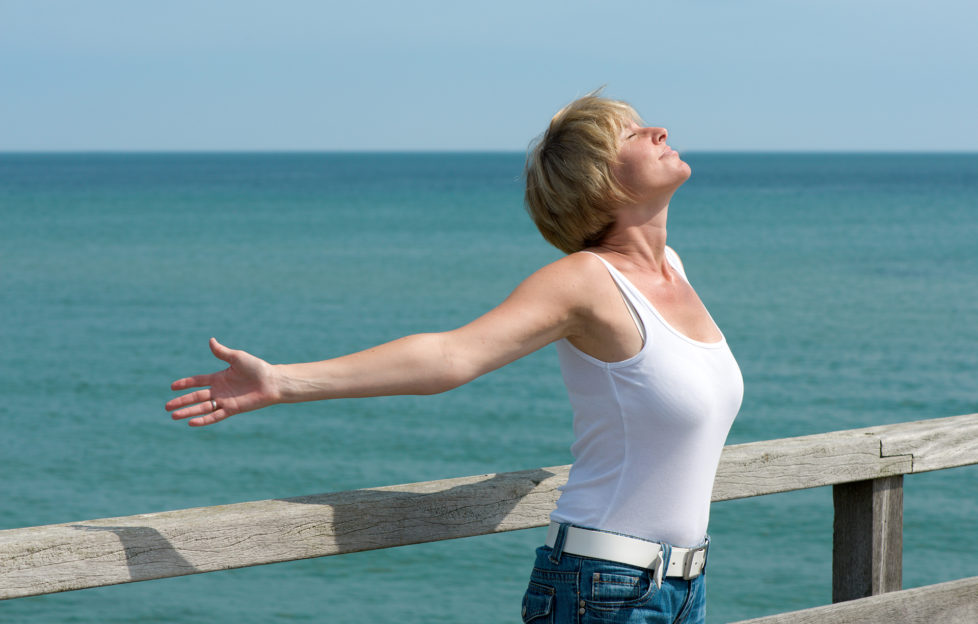 Pic: iStockphoto
By Dani Binnington @ Healthy Whole Me
One might not think it's possible but I definitely think that even ultra short mindfulness exercises can have a huge impact on our mental wellbeing. For this to work with our busy lives, the rule is to do these exercises little and often. The more often you connect to your mindful meditation the greater the benefit you will experience.
8-10 deep in and exhales is all it takes sometimes to destress instantly. Walk away from your activity, your desk and computer and stand tall. Bring your weight through both feet and lift through your crown. As you stand tall, inhale, flood your chest and tummy with new energy, as you release, exhale fully, feeling the calm spreading across you. Try to keep to no more than 8-10 breaths in about a minute. That's all it takes.
This popular technique can be applied anywhere, anytime. Stop what you are doing. What do you notice? How are you feeling? No judging here, just observing. Take a deep breath and notice your feet on the ground, feeling supported. Observe your breath, can you feel it entering your nostrils and can you feel your chest lifting slightly on the inhale? Navigate your breath into your belly and if it helps place a hand on your belly to notice your inhales. Pause for a few moments, just be and observe.
Even a short practise of gratitude can bring life back into perspective for us, helping us to break state and feeling calmer instantly. Step away from your tasks for a moment and name three things that you are grateful for. This could be people in your life, the fact that you live in a peaceful country, that you have clean water to drink or that you have a good job. Anything at all. You can extend to naming 5 things – and notice how much better you feel just after a minute. Writing a gratitude journal is a fab daily practice, too.
Dani Binnington is a yoga practitioner, family wellbeing expert and creator of www.healthywholeme.com, which is full of delicious recipes, wellbeing tips and inspiration for a healthy family lifestyle.