Step Up For 30 With Strictly's Flavia Cacace
---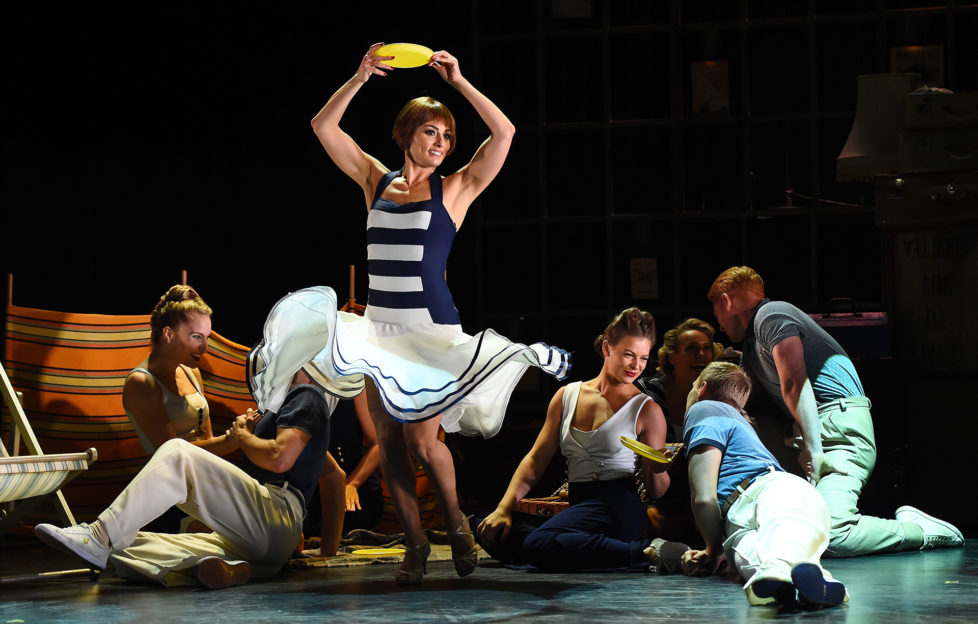 Pic: Shutterstock
Professional dancer and former BBC Strictly Come Dancing pro, Flavia Cacace is encouraging the UK to join Bowel Cancer UK's fitness challenge, Step up for 30, as a way to both get more active and help lower their risk of developing bowel cancer. With research showing that 150 minutes of moderate aerobic activity each week can help decrease the chance of developing the disease, which is currently the UK's second biggest cancer killer.
Every year almost 42,000 people are diagnosed with bowel cancer – the fourth most common cancer in the country. By sharing her top fitness tips and tricks Flavia hopes to inspire people to join the challenge and get sponsored to do 30 minutes of exercise every day for the 30 days of June.
Flavia said: "I make sure to fit in a workout wherever I can. Whether that's a ten minute brisk walk to the shops, a quickstep whilst the kettle boils or a 15 minute more intense cardio session, it all adds up. That's why I'm supporting Bowel Cancer UK's Step up for 30 challenge. It's a great way to get fit and discover types of exercise you love doing."
Flavia's top tips for getting fit in 30 minutes a day this June  
When you don't feel like a workout, remember the positives 
I'm not a morning person so training in the morning is particularly challenging for me. However, seeing as it fits in best with my schedule, I remind myself of how good and full of energy I feel afterwards. I can then enjoy a full day of feeling like I have accomplished something good for my health and wellbeing.
Exercise doesn't have to mean the gym!
Walking is one of the best ways to exercise, if you have a dog you have no excuses. Housework also burns a whole load of calories, but it's not that much fun. So instead, why not make a 30 minute playlist and dance along to all your favourite music?
Stand don't sit
If you're sitting for long periods of time during the day, set an alarm every half hour or so and stand or walk about for at least 10 minutes. Something simple like that can make all the difference.
Don't force yourself to do a workout style you're not feeling that day 
Sometimes I really don't feel like jumping up and down. So instead I'll do a weights session and feel the burn. Most people don't know, but like cardio, weights are also great for burning calories.
Get inspired 
I've recently joined Instagram and there are some amazing exercise ideas on there. On my Instagram I've currently been doing a move of the day, but in the near future I hope to create some easy routines to follow, watch this space. @flavia_cacace
Remember slow but steady
Start slow, Rome wasn't built in a day and neither is your body! You want to aim for sustainability, something that gives you longevity and can become part of your daily life. Don't run before you can walk or you will burn yourself out. Accept that you will have good days and bad days and listen to your body; it often tells you what you need.
Luke Squires, Director of Fundraising at Bowel Cancer UK says: "As Flavia says it's really easy to get involved in Step up for 30, there's lots of creative ways you can get sponsored and get active during the month – doing squats while the kettle boils, taking the stairs rather than the lift, going for a walk during their lunch break, getting off the bus a stop early or even hula-hooping during the TV adverts. Bowel cancer is the UK's second biggest cancer killer but with your help we can change that. Your support will help stop people dying of bowel cancer by funding vital services and life saving research."

Sign up for Step up for 30 here: bowelcanceruk.org.uk/stepupfor30