Sixty-something Model Secrets for Looking Stylish
---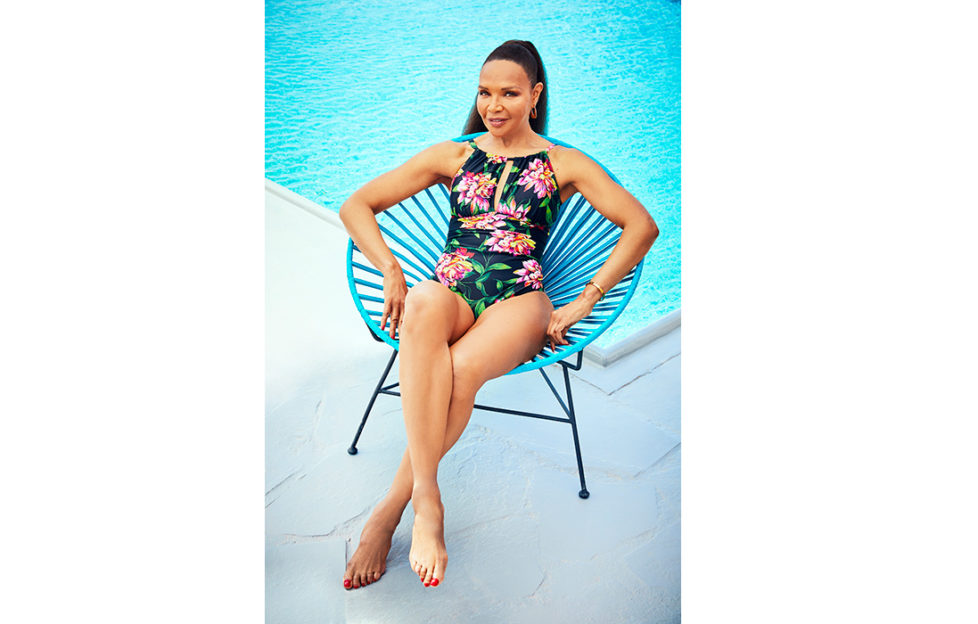 mature model
Valerie Morris- Campbell, 67,  looks fabulous modelling JD Williams' summer collection, proving age is no barrier to looking stylish. Valerie – mother of supermodel Naomi Campbell – shares her secrets for looking good and feeling great…
Q: JD Williams believes that women aged 45+ are living some of the most exciting years of their lives. Is this true for you, and what is your attitude and approach to your 'Midster' years? 
This is a time in my life when I can think about myself more and really do what I choose to do. When you are younger and raising your family, you have to put them first and do what is right for them over yourself. I have more freedom now.
Q: Do you ever share clothes with Naomi? 
Ha, no-we don't share clothes; we are not the same size.
Q: How did it feel to pose in a swimwear campaign aged 67?
I really had to think carefully about doing it but of course I wear a bathing suit when I'm on holiday and I look after myself so thought 'why not?'  
Q: Can you describe your style? 
For daytime it is simple and casual – I live in jeans with either a shirt or jumper. For evening it's nice to wear a cocktail dress but my go-to look will always be a fabulous tuxedo suit. When glamour is called for, I will go glam!
Q: What are your wardrobe essentials?
A great pair of jeans, shirt and a smart jacket/blazer.
Q: Has your style changed at all?
I have always been interested in fashion but like to think I've worn things that suit me – rather than just because they are in fashion.
Q: What is the most important thing your mother taught you?   
The same lessons I have taught my children about the importance of being kind and helping others. She also taught me never to use the word 'hate' about people. You may hate their behaviour but not the person.
 Q: What's the best gift you could receive?
Physically – that life is the greatest gift. 
 Q: What's your secret to looking good and more importantly feeling great? 
Waking up every morning makes me feel great!
Q: When do you feel you look your best? 
I think when I have made an effort with my make-up (which I don't usually wear) I can look good.
All items from JD Williams' high summer collection, available throughout June-July