I looked Away | Jane Corry
---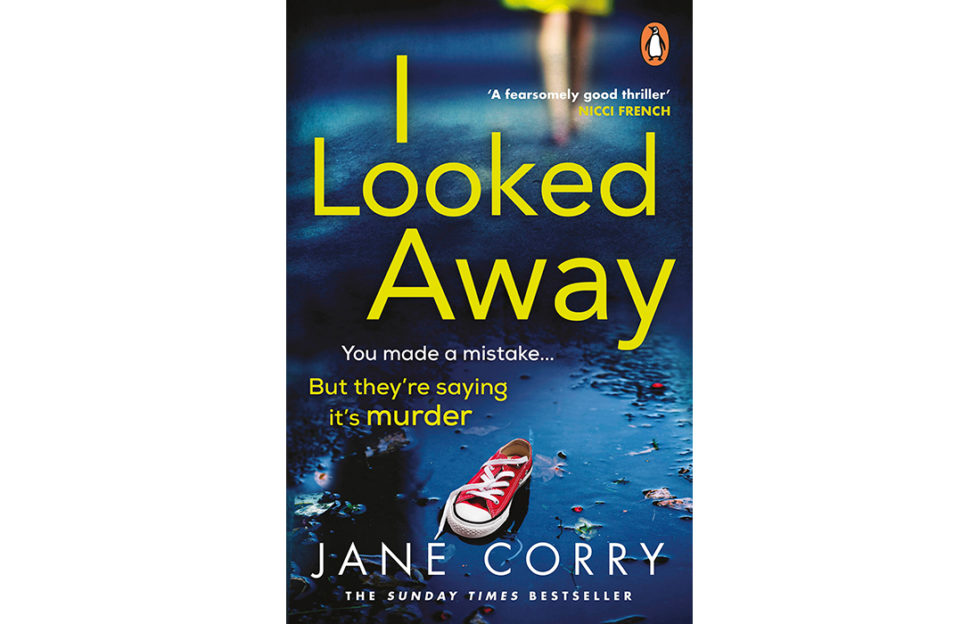 REVIEWED BY KAREN BYROM
Our gentle gran turns her hand once more to the thrilling domestic-noir genre that has made her a Sunday Times bestseller
Like Jane Corry's previous thrillers, My Husband's Wife, Blood Sisters and The Dead Ex, there is a wronged woman at the heart of I Looked Away.
On the face of it, 49-year-old Ellie has it all. She's married to a university professor, has two successful grown-up children and a grandson she adores.
But all is not as it seems. Her husband has been playing away, and in the moment that Ellie confronts him, she takes her eye off little Josh, playing happily in the garden, right next to a broken piece of fence and the neighbour's next-door pond…
What at first looks like an accident soon becomes a murder investigation…
Ellie finds herself in prison, where her incarceration triggers traumatic memories from her childhood.
Unable to face the past or the future, no wonder Ellie feels she is going mad.
Meanwhile, homeless Jo is enjoying the freedom of the open road – but it's a road fraught with danger as she, too, tries to escape from her past. A traumatic childhood, an abusive marriage and the loss of her children have left her in despair.
Ellie and Jo hardly know each other, yet they have so much in common.
Damaged though they are, each must draw on all their strength and hidden resources to come to terms with what life has thrown at them.
And as their stories unfold it seems that perhaps they can help each other. But only if they're each willing to finally tell the truth.
What a page turner!
The plot unfolds at just the right pace, keeping the reader guessing about what is happening in the present while unfolding the past, layer by skilful layer until all is gradually revealed and resolved.
The theme of coercive abuse is very current, and Jane Corry explores it with great skill and empathy, letting us see beyond Ellie and Jo's apparent flaws to the women they could and should be, if only they can find their escape from the men who control them, and, more importantly, from their belief in their own unworthiness.
Homelessness, too, can be a brutish subject, but Jane Corry has worked with homeless people and is able to bring empathy and understanding to the plight of Jo and her peers on the road.
But important as these social issues are, it's the plight of the two main characters and the killer twists in a well-paced plot that make this story such a nail-biting read.
Another definite one for the bestsellers' list from one of My Weekly's favourite authors!
I looked Away by Jane Corry is published by Penguin in paperback, RRP £7.99, and available from Amazon
For an exclusive story by Jane Corry, plus the chance to win a free copy of I Looked Away, pick up this week's My Weekly (issue dated June 29, on sale June 25–July 1).
Make Jane's column a weekly treat!
Don't miss Jane's weekly column, Diary of A Modern Gran, where she talks about juggling her life as a writer with looking after her adorable grandchildren.
More Riveting Thrillers