Small Garden? No Problem!
---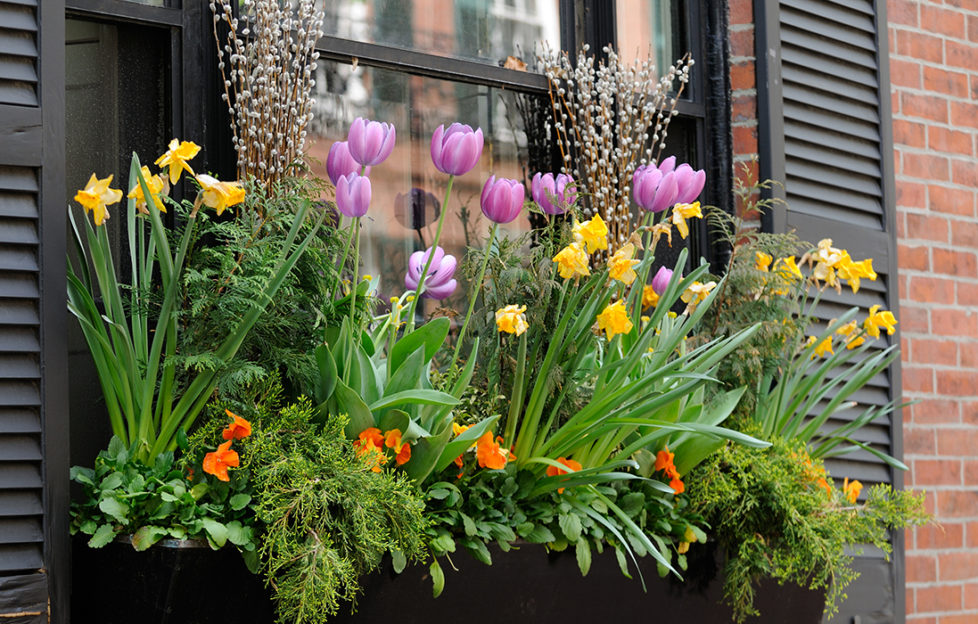 Use your windowsills for a colourful display Pic: Istockphoto
Limited outdoor space shouldn't hold you back, especially with our 6 tips to help your garden thrive!
Having a small garden can be both a blessing and a challenge. Whilst it can be easier to maintain, your gardening ambitions may feel restricted.
There's no need to compromise, though. There are lots of smart tips to allow you to create your own outdoor haven, regardless of its size.
Sarah Pierce, director of outdoor joinery company Oxford Planters, has provided her top six tips for making the most of your outdoor space:
Grow upwards
If you are limited on ground space in your garden, then grow up instead of out. A lack of space doesn't mean that you should miss out on adorning your garden with plants and flowers. Obelisks are great for adding height; they provide excellent support to an array of climbing plants – from elegant roses to vibrant clematis. They also have the added benefit of covering any unsightly vents in your garden.
Think about castors
Flexibility is a key component in making the most of your outdoor space. Solid furniture in situ can be very restrictive. Planters on castors allow you to change the layout of your garden quickly and easily to suit your occasion – to create a cosy corner or to open out a space.
Give your garden furniture a dual purpose
Storage space for garden accessories is a commodity, but there are clever designs that stop them taking up any valuable space – such as garden benches with built-in storage. Oxford Planters recently launched bin stores too; a beautifully-designed store with built-in planting spaces to create an instantly more attractive area in your garden, hiding any unsightly rubbish.
Create the illusion of space
A trellis with a mirror backing is a quick fix for making your garden feel bigger. Similar to obelisks, trellises are also brilliant for growing your flora upwards rather than out, allowing for even more space.
Invest in materials that last
It's worth investing in high-quality materials that are made to last, so that you can enjoy your space all year round and appreciate the fruits of your labour. Accoya is a modified timber, which is used to create our planters, obelisks and garden benches. Its superior durability and stability offers a 50 year guarantee in all weather conditions. It's also 100% recyclable and CO2 neutral over its lifetime, so you can relax in your garden knowing that you're doing your bit for the planet in more ways than one.
Don't neglect your window sills
If you enjoy nourishing plants, flowers and herbs, then window planters are perfect for creating a home for these without using any additional space from your garden.
Accoya wood, www.accoya.com, is available to buy throughout the UK and Ireland.