Don't Let Back Pain Put You Off Travelling!
---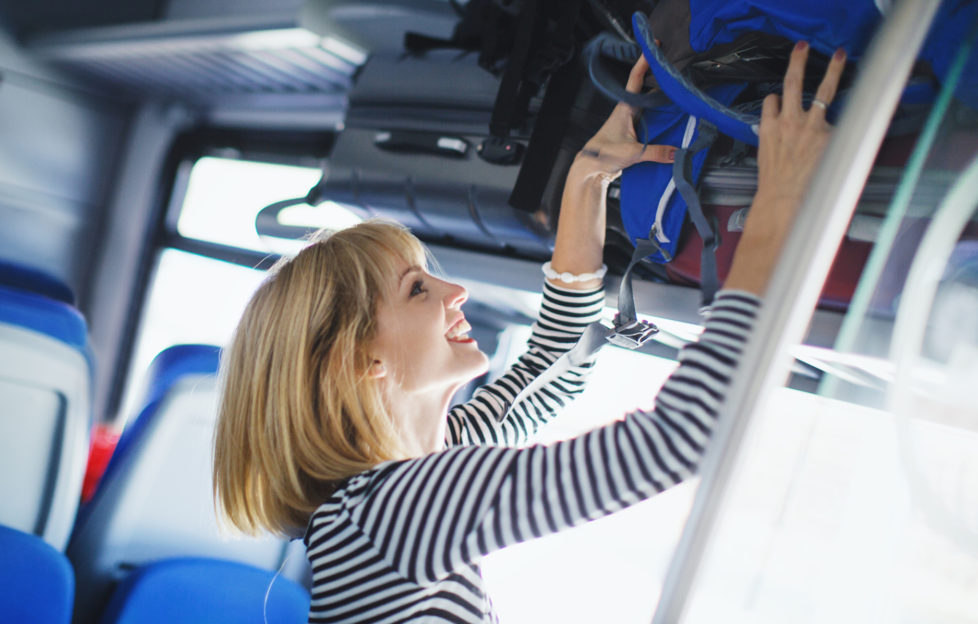 Pic: iStockphoto
For many of us, travelling requires that we're sat in a tight space for long periods, lifting luggage over the head to put into lockers or trunks and pulling suitcases off moving carousels. If you suffer from back or joint pain, the thought of performing such actions can put you off travel altogether.
Here are some tips from osteopath, Nadia Alibhai, which will help you have a wonderful, pain free holiday:
Keep hydrated to help manage your pain through your journey.
Pack light: Rather than 1 heavy bag, take some items in a second suitcase so it's easier when you lift the bag into and out of the car boot or carousel.
Use a backpack so that your hands are free to hold on to the handrails of boarding ramps, stairs and escalators.
Wear comfortable slip-on or easy to remove shoes so that when you go through security you do not have to bend over to remove your footwear. These types of shoe are also beneficial when walking long distances through airports.
Pivot with your feet to turn when moving a suitcase so that your whole body moves as one. Never twist from the back as this can cause injury and further pain.
Get seat smart: ask for an aisle seat so that you can get in and out of the seat with ease and as often as you need. Moving around the plane will help to stop your joints from becoming stiff.
Your feet need to be flat on the floor forming a right angle with your knees. If your feet don't touch the ground it may add a strain to your lower back. To prevent this, use a foot rest or put something under your feet such as a book or bag.
Ice pack the area if you have acute pain (6 weeks or less, inflamed, sharp). Be prepared and take a zip lock bag, which you can ask to be filled with ice by the cabin crew. Place the bag on your lower back for up to 20 minutes.
Heat pack the area if you have chronic spasmed/stiff muscles for 20 minutes. You can buy disposable heat packs that warm up after you open them.
Move your body and get off your seat and walk around every 30- 45 minutes or as often as you can to keep the joints and muscles from stiffening. Movement also prevents blood clots from forming in the leg (deep vein thrombosis/DVTs) which can be caused by sitting for prolonged periods.
Stretch to keep your muscles elongated.
Seated Twists
This exercise will help stretch lower back muscles. You can do this from your seat:
Place your left hand on your outer right knee and your right hand on the seat by your hip. Twist your body to the right as far as you can and hold this pose for 2- 5 breaths. You should feel a stretch at the lower left side of your back.
Do the same on the other side. Repeat this stretch every 2-3 hours.
Side-bending Trunk Stretches
This exercise will help stretch the upper back and shoulder muscles. You can do this stretch sitting or standing.
Interlace your fingers, stretch your arms above your head with the palms facing towards the ceiling and side-bend your body to the left, feeling the stretch on your right. Hold this pose for 30 seconds while gently breathing. Do the same on the other side. Repeat this stretch every 2-3 hours.
I hope these tips help you enjoy pain free travel . . . Bon Voyage!
For more of Nadia's tips you can visit her website on www.nadiatheosteopath.com or watch her videos on Instagram @nadiatheosteopath