5 Tips For Managing Your Asthma During A Pollen Spike
---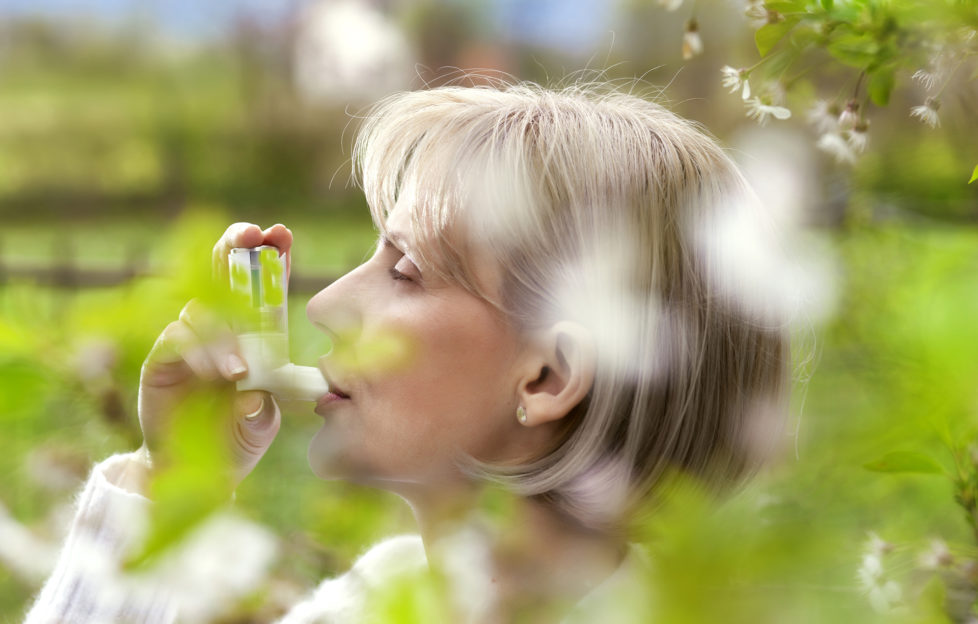 Pic: iStockphoto
High pollen levels can cause chaos for hayfever sufferers, and those experiencing asthma in addition to hayfever are particularly affected as a pollen spike can trigger asthma symptoms and lead to related conditions such as breathlessness.
Our LloydsPharmacy Pharmacists Matt Courtney-Smith and Pareena Patel offer their tips for managing your asthma symptoms during a pollen spike.
Check the pollen count
Pollen levels tend to be higher during the summer, so it is recommended that you check the pollen count before you head out, particularly if the weather is warm.
Pareena advises: "Try to not let the heat catch you off guard, there are many ways you can be ahead of the hot weather. During hayfever season, and the warmer months, your symptoms can increase if you have asthma. If you live with asthma, your airways may already be swollen and the inflammatory effects of a reaction to pollen can sometimes result in breathing difficulties". One thing is to try to check the pollen count before heading outside and if there is poor air quality or a high count, it may be best to stay indoors."
Prevention is better than cure
Taking preventative measures to avoid an asthma flare up is always recommended, especially if the pollen levels are high and you also experience hayfever.
Matt explains: "You can better manage your asthma symptoms by making sure you take your preventative medications, including your preventative inhaler, everyday as prescribed by your GP. It is also important to go for regular asthma reviews to ensure that you are using your inhalers correctly and taking medication in the right doses." 
Visit your local pharmacist
It can be beneficial to visit your local pharmacist to discuss the best ways to manage your asthma when hayfever symptoms are more severe.
Pareena suggests: "If you know that your asthma symptoms increase in the summer season or can be triggered by warm weather or hayfever, visit your local LloydsPharmacy and speak to your pharmacist who will be able to give advice on what the best treatment would be for you.
"Some people don't know that heat and humidity also increase allergy symptoms. Many allergy triggers like pollen, dust and mould are more prevalent and can trigger your asthma symptoms".
Avoid polluted areas
Matt advises: "Pollution can cause symptoms such as irritated airways, breathlessness and coughing. Long term, high pollution levels can even lead to lung conditions including asthma and lung cancer. You may be more at risk of pollution aggravating symptoms, if you have a long-term respiratory condition, and can help manage your symptoms by avoiding pollution hotspots and reducing or avoiding strenuous outdoor exercise." 
Try a hayfever treatment
There are a range of hayfever treatments on the market and you should speak to your local pharmacist about what treatment might work best for you.
Pareena says: "Seeking the right treatment for hayfever depends on your symptoms. There are a range of treatments that can target your specific symptoms. If you are plagued by nasal symptoms during hayfever season, try a nasal spray or decongestant tablets in the first instance. Most decongestants are anti-inflammatory, therefore they help to reduce blood vessel swelling the nasal passage and clear the airways.  However not all decongestants are recommended for prolonged use, please speak to your pharmacist for advice."
What if you can't take medicines?
 "Drug free therapy is a way of helping to treat symptoms without taking medication. It involves using natural techniques or products to alleviate your symptoms. This approach used on its own or combined with medication can be a more sustainable way of helping to manage your condition."
These products are particularly useful for those who are unable to take certain medications or who may prefer natural alternatives. Pareena says "Due to the vast number of symptoms of allergies and hayfever, there is rarely one treatment which will work for everyone. However, drug free therapies and lifestyle changes such as avoiding the outdoors when the pollen count is high and avoiding freshly cut grass can support better management of the condition and alleviate the uncomfortable symptoms. LloydsPharmacy's Allergy Reliever is a simple and effective way to manage allergies and it is completely drug-free."
LloydsPharmacy offer a range of hayfever solutions, including nasal sprays, eye drops and antihistamine tablets.
LloydsPharmacy Hayfever and Allergy Relief, 10mg Tablets, £4.29 are low cost, effective relief from a wide range of allergies such as hayfever, prickly heat and dust allergies. Costing only 30p per tablet, they are a hayfever season essential if you regularly experience symptoms.
Contains cetirizine hydrochloride. Always read the label and ask our pharmacist for advice.
LloydsPharmacy Hayfever Relief Nasal Spray, 200 dose, £7.29 can help to alleviate nasal symptoms as a result of hayfever or allergic rhinitis. The non-drowsy formula can be used up to twice a day. Simply spray into each nostril per use.   
Contains beclomethasone dipropionate. Always read the label and ask our pharmacist for advice.
LloydsPharmacy Hayfever Relief Eye Drops, 10ml, £4.79 can help with watery eyes caused by hayfever. This happens when allergens land on the eyes and irritate the tissues that are already quite sensitive.
Contains sodium cromoglicate. Always read the label and ask our pharmacist for advice.