Tidelands | Philippa Gregory
---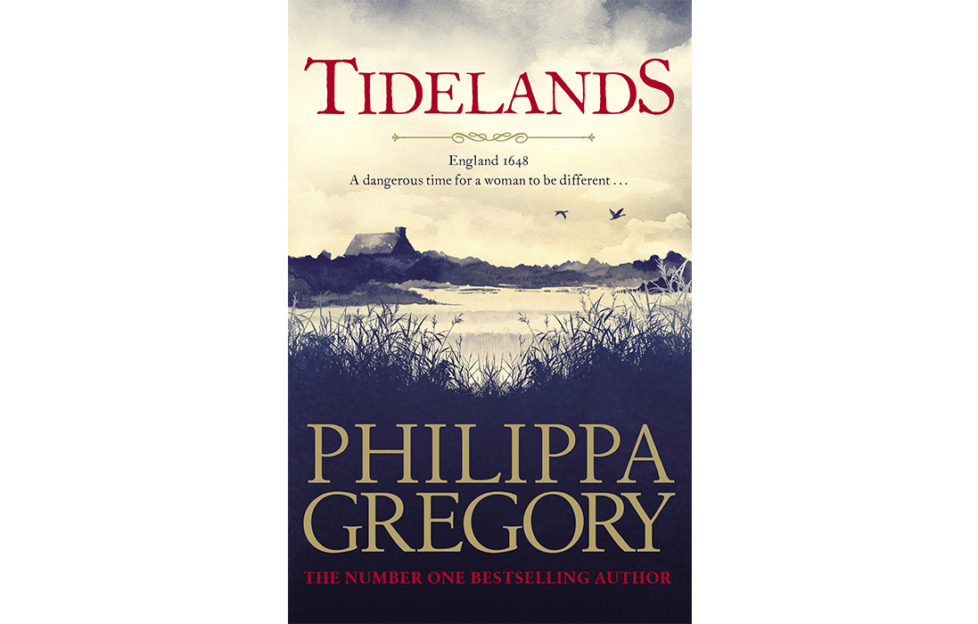 REVIEWED BY BARBARA BEATON
England, 1648. A dangerous time for a woman to be different…
Midsummer's Eve, 1648, and England is in the grip of civil war between renegade King and rebellious Parliament.
The struggle reaches every corner of the kingdom, even to the remote Tidelands – the marshy landscape of the south coast.
Alinor, a descendant of wise women, crushed by poverty and superstition, waits in the graveyard under the full moon for a ghost who will declare her free from her abusive husband.
Instead, she meets James, a young man on the run. She shows him the secret ways across the treacherous marsh – not knowing that she is leading disaster into the heart of her life.
Superstitious times and witch-mania
Suspected of possessing dark secrets in superstitious times, Alinor's ambition and determination mark her out from her neighbours.
This is the time of witch-mania, and Alinor, a woman without a husband, skilled with herbs, suddenly enriched, arouses envy in her rivals – and fear among the villagers. They are ready to take lethal action into their own hands.
I am a big fan of Philippa Gregory's historical novels, although I have never read any of her romances. That is going to change very soon after having read this newest offering.
Tidelands is very much a romance story – historical of course, but unlike the lavish stories of royal ladies I've become used to from this author, the main female character is literally dirt poor.
There is of course the background story of the fall of King Charles I and rise of Parliament and the new religion, but it's the poor people who are the stars of this story.
Star-crossed lovers
We get all the historical detail we've come to expect from Philippa Gregory that brings the period and the scenery to life. It draws you in as if you were living the story yourself.
However, we also get a heart-rending story of star-crossed lovers.
Alinor is raising her children, Alys and Rob, alone after her fisherman husband deserted her, hence she is "neither wife nor widow".
James comes to the area as a tutor to the son of the local noble and laird – although he is actually a spy for the King and a priest of the old religion.
When the two meet, they are drawn together as if by fate.
James brings about a change in Alinor's fortunes that start the local tongues wagging – but one change threatens to ruin not only her but her daughter and son too!
And no one knows if James  – or her wastrel husband – will ever return to either ruin her or rescue her.
At a time of both civil war and witch-hunts, Alinor's very life may be in grave danger.
Poetic scene-setting, then a compelling story
The first half of the book is slow, I admit, but it is poetic scene-setting and period-setting in a way that only Philippa Gregory can do.
Once the story gets moving, it becomes truly compelling. Various revelations bring confrontation and even danger to the little family.
But then came the biggest shock for me… this is the first in a series of books!
The ending was not quite a cliff-hanger, but it does leave us with Alinor and her daughter Alys going off into the world as changed women – and women determined to be the masters of their own destinies, with a future ahead of them that is so very different from what they had expected.
It does set it all up beautifully for the next book, and I for one will be camping outside my local book seller, eagerly awaiting the next instalment.
Oh, Philippa, how could you do this to me? I just can't wait to find out what happens to Alinor and Alys next!
Tidelands by Philippa Gregory is published by Simon & Schuster, £10 hardback, available from bookshops and Amazon
More enthralling historical novels: