How To Get A Professional Makeup Look At Home
---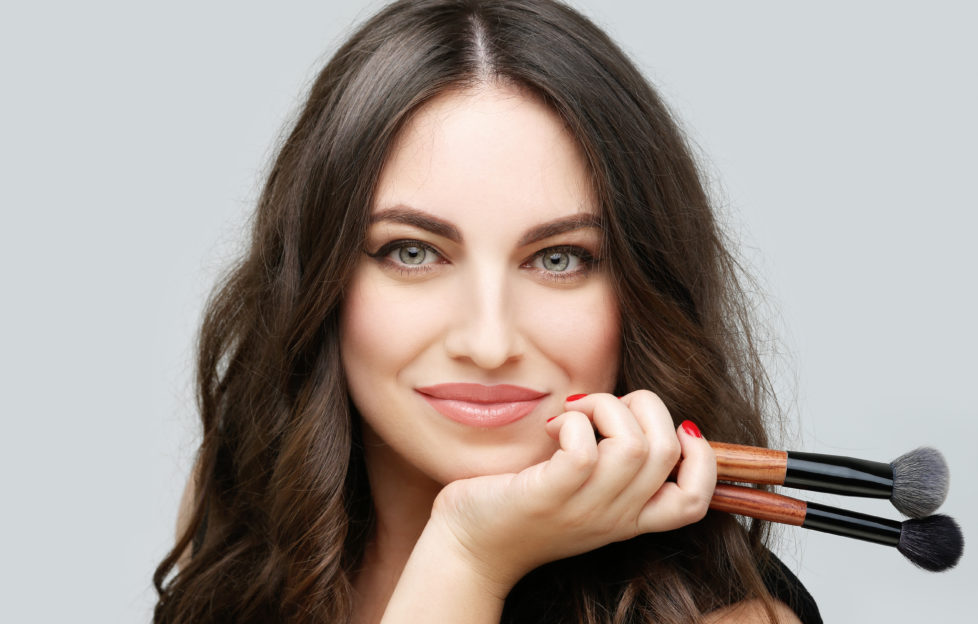 pic istock
Beauty expert Amanda Von Hagen from Glo Skin Beauty gives her 7 top tips on how to improve your makeup application skills.
Tools Of The Trade
Investing in the right tools aids precision when attempting that daring eye look and creates a more even blend for the perfect base. View your face like a blank canvas which you are using tools on to improve the accuracy of your makeup application. Make sure to invest in high quality brushes that will last a long time, as opposed to brushes that shed hair and irritate the skin.
Concealer Is King
Concealer is our best friend for the tired days when our skin is looking dull. To conceal like a professional, apply the product in an upside-down triangle under the eye. This is known as 'the triangle of light' due to its ability to brighten under the eye and lift the cheek area. Giving you a fuller, more youthful look, this trick is perfect for also reducing the appearance of fine lines and sagging, tired skin.
Mix It Up
Professional makeup does not only look good, but it lasts all day too. Primer creates a barrier between the skin and the makeup, whilst helping your makeup stay in place. By mixing your primer into your foundation, it creates a cream that blends into the skin easier. This will avoid cakey looking makeup, helping create dewier skin. Depending on the type of primer, you can get numerous skin benefits such as colour correction, anti-ageing and moisturized skin.
Brow Wow
Nothing looks worse than harshly drawn brows. The goal is to have realistic hair strokes in the brow shape and style you want. The most common mistake people made with brows is choosing a colour that's too dark. Pick a brow colour that is two shades lighter than your natural hair colour, and then use small brush or pencil strokes to create realistic brow hairs. Be sure to finish off by brushing through your brows with a spoolie to buff out any harsh lines.
Scrub Up
A perfectly applied lipstick can make a look come together. Whilst most makeup lovers apply lipstick straight from the bullet, dead skin can make your lips look rough and uneven. To combat this, use a lip scrub to gently exfoliate and ensure the smoothest application possible. Whilst there are a number of great lip scrubs on the market, you can simply DIY your own too by mixing one teaspoon of honey with two teaspoons of sugar.
Contour Like A Pro
With face contouring, you can create the illusion of lifted cheekbones, a chiselled nose, a smaller forehead and a defined jawline. If you are new to contouring, use the popular '3' method where you apply contour in a 3 shape down the side of your face. Start along the sides of your forehead, moving down to the hollows of your cheek and then under your jawline. Be sure to start with a little product and build, rather than over- do it.
Eye Tricks
As we age, our eye shape can change as the skin loosens and becomes drier. So, understanding your eye shape and how makeup can help to define your eyes is paramount for highlighting the best bits. For example, those with hooded eyes can use eyeshadow to outline a crease, those with smaller eyes can use a neutral shade on the water line to make their eyes appear bigger, whilst those with wide set eyes can use liner application to create the illusion of closer eyes. Do some research to determine what eye shape you have, and what works best!