Jeans For Genes Super Heroes
---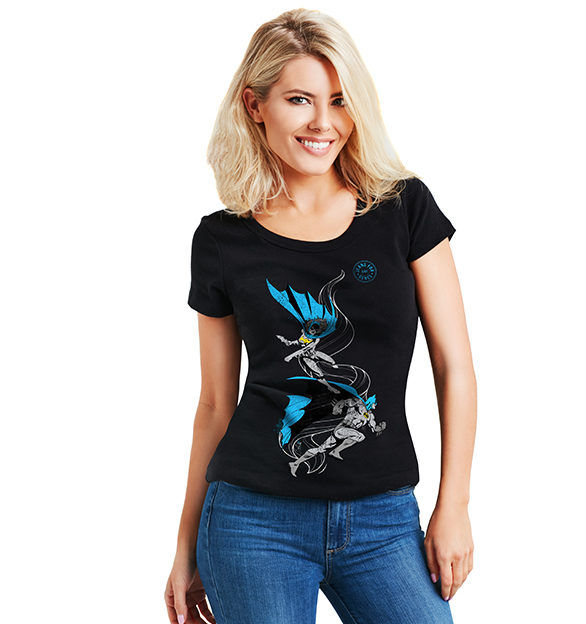 Mollie King supports Jeans for Genes
The Jeans for Genes charity campaign by Genetic Disorders UK is back this year with a new limited-edition t-shirt featuring super heroes Batman and Batgirl.
Do Denim
This year, the campaign is giving people the choice of when to don their best denim outfits, encouraging individuals to sign up for a free fundraising pack and to pick the day that best suits them to hold their Jeans for Genes Day between Monday 16th and Friday 20th September.
Help For Children
The campaign raises funds to support children (it is estimated that one in 25 children is affected by a genetic disorder) and families affected by life-altering genetic disorders. Monies raised on Jeans for Genes Day will fund the work of Genetic Disorders UK and provide grants to organisations for projects, day-to-day support, equipment, respite and events which bring together affected children and their families.
Laura Pattison, Campaign Director for Jeans for Genes Day, said: " Our goal is to help the significant number of children and their families affected by genetic disorders from across the UK, and with Batman and Batgirl offering us a helping hand we hope this year can be our most successful yet."
80th Anniversary
Josh Berger, President and Managing Director of Warner Bros. Entertainment UK, Eire & Spain. commented: "We are celebrating Batman's 80th anniversary this year and Warner Bros. UK is thrilled to be partnering with Jeans for Genes Day to support such an iconic fundraising campaign. Batman is always 'fighting for a good cause' and this is a great way to help support children and families facing difficult challenges in their lives."
Sign up to hold your own Jeans for Genes Day, any time from 16th to 20th September www.jeansforgenesday.org