Apricot, Apple & Walnut Loaf
---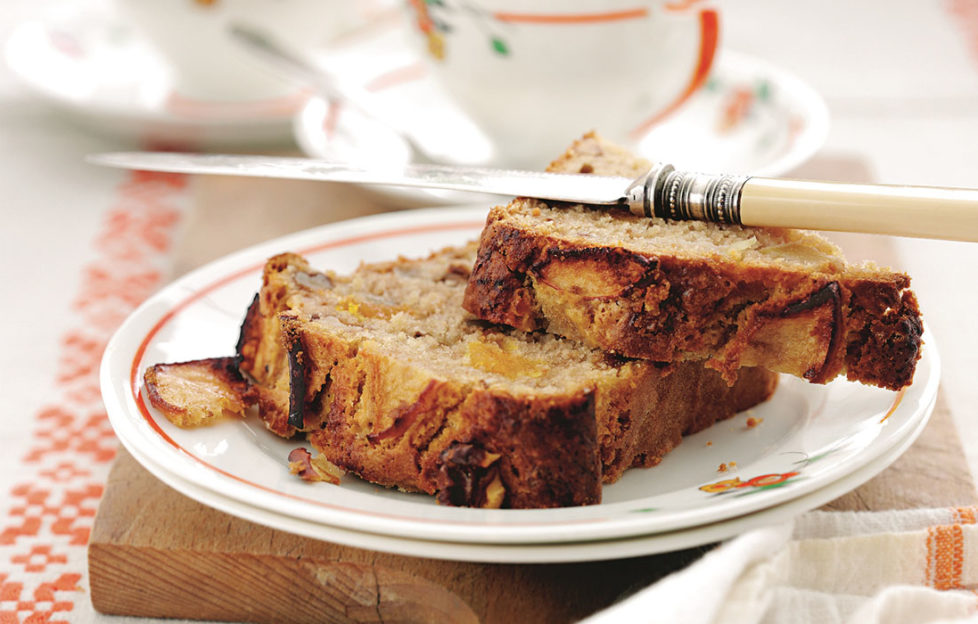 It's almost time for this year's World's Biggest Coffee Morning for Macmillan Cancer Support!
Whip up this tasty fruit and nut loaf that's as healthy as a cake can be…
Serves: 12 
Preparation time: 15min
Cooking time: 70min
Position an oven shelf in the centre of the oven. Preheat the oven to 180°C, fan oven 160°C, Gas Mark 4. Line a 900g loaf tin with baking paper.
Sift the flour and salt into a mixing bowl, then rub in the Trex with your fingertips. Stir in the sugar, apricots and walnuts.
In a jug, beat together eggs and milk. Put lemon juice into a bowl. Reserve a quarter of the apple, then peel, core and chop the rest and toss it in the lemon juice. Add the apple to the dry ingredients with the egg mixture and stir until combined.
Spoon the mixture into the prepared tin. Core and thinly slice the reserved apple, toss it in lemon juice, then arrange the slices over the top of the cake. Sprinkle the demerara sugar over them.
Transfer to the oven and bake for 1hr-1 hr 10min until risen and golden. To test that the cake is cooked, insert a fine skewer — if it comes out clean, the cake is cooked. Cool on a wire rack.